What We Know About Kanye West's Netflix Documentary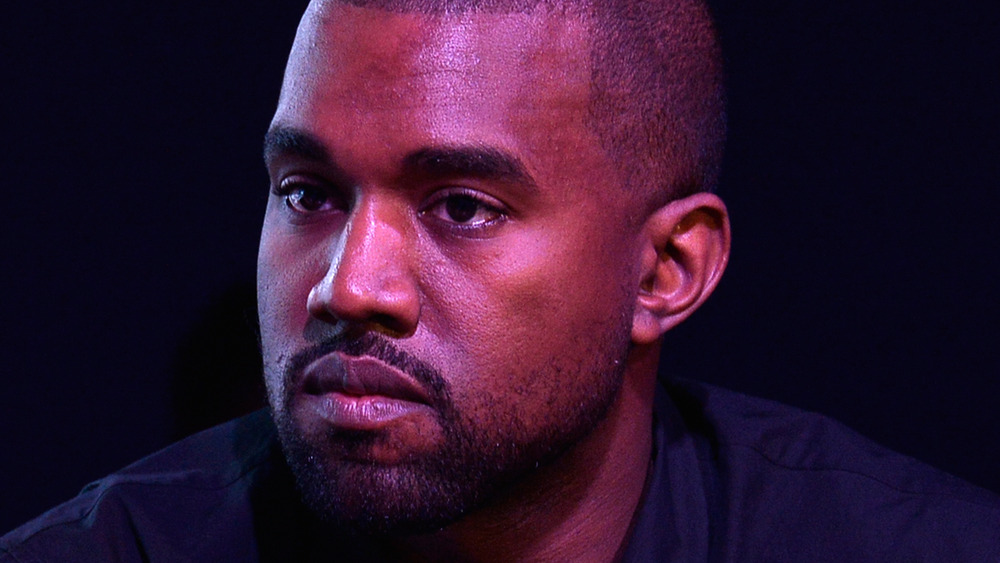 Frazer Harrison/Getty Images
If there's one thing Kanye West knows how to do (well, aside from making music), it's how to make headlines. The Chicago-born rapper has had a tumultuous past couple of years, given his marriage to and eventual divorce from Kim Kardashian, his failed bid for president, mental health issues, among many other things. And luckily, all of these events have been documented on camera. In fact, as of April 2021, Netflix bought a documentary about Kanye for a whole $30 million, Variety reported. However, another source told the outlet that the figure was inaccurate. In any case, someone paid big bucks for the Kanye doc. 
The cool thing about the reported documentary is that it will actually be a limited mini-series and it will cover some of the most important parts of the rapper's life. Given that West has all but disappeared to his ranch in Wyoming (aside from the random tweets or as a producer on other artists' albums), the series, slated to debut later this year, will be much appreciated by his fans and foes alike. But there are some things you'll have to keep in mind about the doc before settling in to devour it all in one day. 
Kanye's friends, Coodie & Chike directed the doc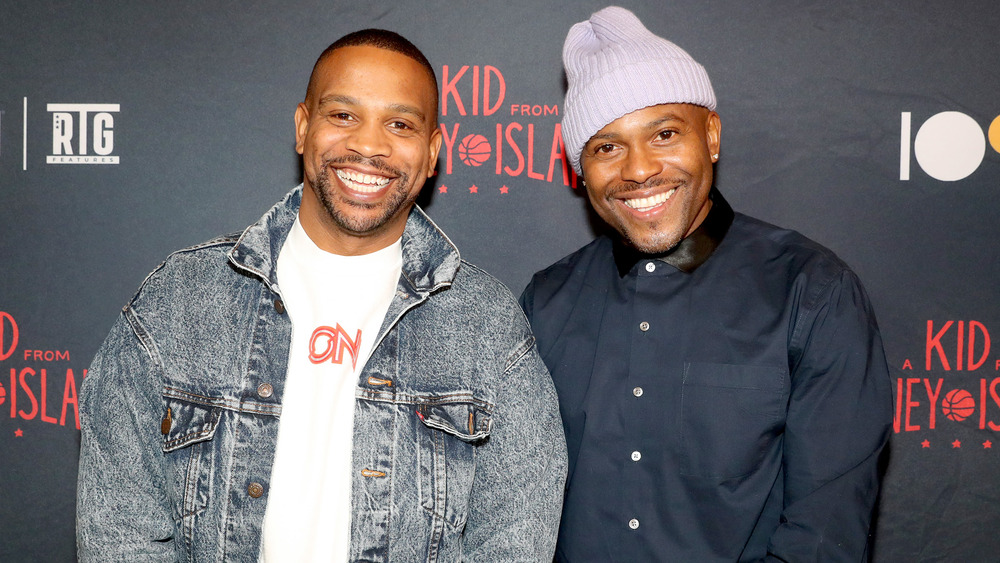 Johnny Nunez/Getty Images
Kanye West's Netflix documentary was 21 years in the making. Yes, you read that correctly. For over two decades, his friends Clarence "Coodie" Simmons and Chike Ozah, have been following him around, capturing the most important moments of his life and career. Coodie and Chike have worked with Kanye before — they directed his "Jesus Walks" and "Through the Wire," in addition to making videos for Lupe Fiasco, Erykah Badu, among others, and the Netflix doc about basketball legend Stephon Marbury, per The Wrap. So this thing is going to be very highly produced and informative.
Well, maybe. The series is expected to have "never before seen" footage of West, touch on the death of his mother, Donda, his run for president, and his career in music and fashion, per the New York Post. But there's no mention if it will include anything about his family life or time in the Kardashian family. Or even his mental health struggles. Given that it's been made by his friends, it's likely that Kanye had some input about the thesis and issues covered in the doc, which is a good thing for him. But a bad thing for fans if it ends up being just a self-congratulatory look back at his life, without touching on some of the more salacious moments. Then again, maybe Kim Kardashian and Kris Jenner don't want anything to do it. 
There's still no title for the series, so fans will just have to wait till it lands on their Netflix home page to find out.