The Real Reason Leslie Jordan Spit On Gary Busey
Shutterstock
Leslie Jordan might be the sweetest man on Instagram, but that doesn't mean he hasn't got a temper. Whether it's throwing a Starbucks drink at someone for using a homophobic slur or that time he spit on Gary Busey during a stint on Celebrity Big Brother UK, Jordan knows how to stand up for himself and others. Arguably, he might have been justified in both cases — but while the Starbucks incident seems pretty clear-cut, the real reason Jordan spat on Busey is actually quite hilarious. Sure, if you're Gary Busey, getting spit on is pretty bad, but... he's probably seen worse? 
Although Jordan has talked about the incident before, it was during an April 6, 2021 appearance on Watch What Happens Live that he divulged to Andy Cohen what really happened between him and the Pet Judge.
Jordan and Busey did not get along while they were on Celebrity Big Brother UK back in 2014. They famously got into a disagreement about what CGI stood for (it's "computer-generated imagery" and not "computer graphics," Busey) with Jordan telling Busey to stay the you-know-what away from him. He then dished (via the Daily Mail) in the diary room, "That's a horrid man and I'm pleading with the UK, if you're watching this, please vote him out of here. We can't put up with this. He takes a huge poop and doesn't even clean the toilet! He's disgusting."  This all devolved into the spitting incident, which Jordan expounded on during WWHL. 
Leslie Jordan was... hangry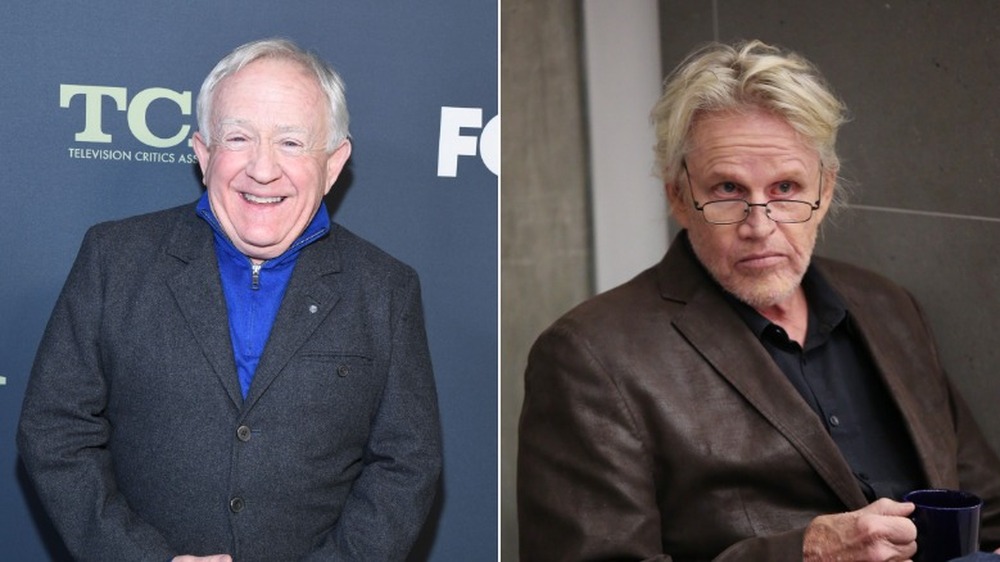 Amy Sussman, Walter Mcbride/Getty Images
Leslie Jordan told Andy Cohen during his April 2021 Watch What Happens Live appearance that living in the Celebrity Big Brother UK house with Gary Busey was awful. He claimed that they "take food" away from contestants to make them hangry, but in his case, it triggered his hypoglycemia. So when he and Busey were going toe to toe, he told Cohen, he was ready to fight. He said that he didn't intend to spit on Busey but that he thought Busey was about to spit on him, so he preemptively coughed one up on the Rookie Of The Year star. It's one of those reality TV moments you have to see to believe. Sadly, the actual spitting never aired — just all of their other fights did — so we'll have to talk Leslie's word for it. 
In an interview with The Guardian, Jordan said that he wasn't surprised he was voted out of the house just after two weeks, but the money was good. He recounted, "I'll tell you exactly how much – it was $150,000. I said to my agent: 'I can't be trotting over to London, I've been offered American Horror Story with Ryan Murphy,' and he said: 'Listen, the initial offer is $150,000,' and I said: 'F*ck Ryan Murphy, I'm in.'"
He eventually got a number of roles on AHS, so maybe it was all worth it. Well, except for Busey.