The Truth About Jack Hanna's Marriage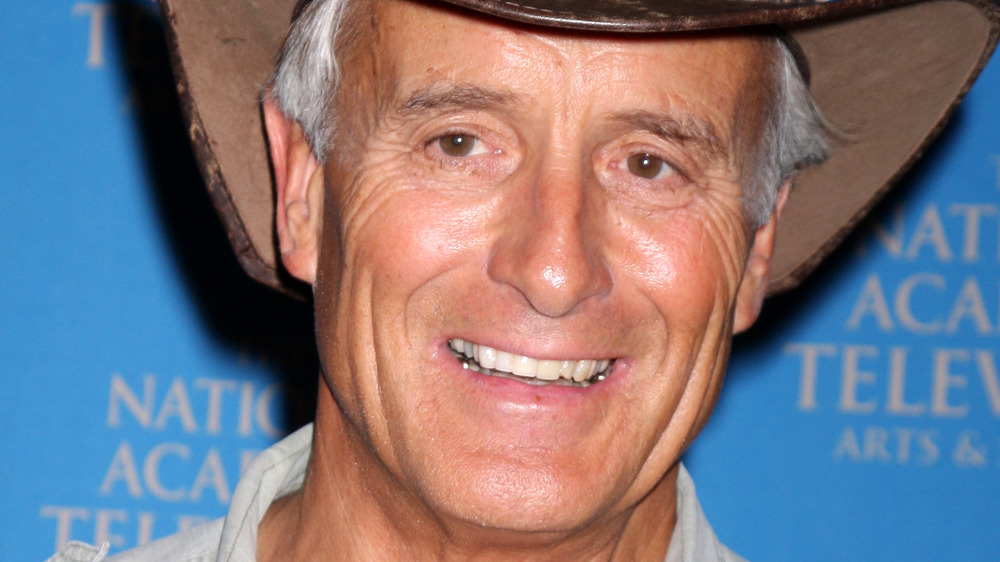 Shutterstock
Jack Hanna, the beloved zookeeper known for his tireless efforts to help animals while educating the public during countless television appearances, officially announced he was retiring as director emeritus at Ohio's Columbus Zoo & Aquarium in December 2020, as per ABC6. He filmed his long-running daytime shows Jack Hanna's Wild Countdown and Jack Hanna's Into the Wild at that zoo, and as covered by The Columbus Dispatch, it was announced that the zoo would rename a street Jack Hanna Way in honor of his retirement. "As I approach my mid-70s with more than four decades at the Columbus Zoo, I believe it is time to wind down and officially step back," Jack said at the time of his retirement.
On April 7, 2021, two of the animal expert's daughters, Kathaleena and Suzanne Hanna shared unfortunate news about their father's health. "Doctors have diagnosed our dad, Jack Hanna, with dementia, now believed to be Alzheimer's disease," they wrote in the statement released on Twitter. "His condition has progressed much faster in the last few months than any of us could have anticipated," the statement read. The letter stated that Jack would step away from "public life" due to his condition. On a positive note, the daughter's added that Jack's "great sense of humor continues to shine through." 
The Hanna sisters mentioned how instrumental their mother had been. "Our mom – Suzi – has been by his side for 53 years in every corner of the world. She continues to be his rock (and ours too)."  So who exactly is Suzi Hanna?
Jack and Suzi Hanna accomplished a lot together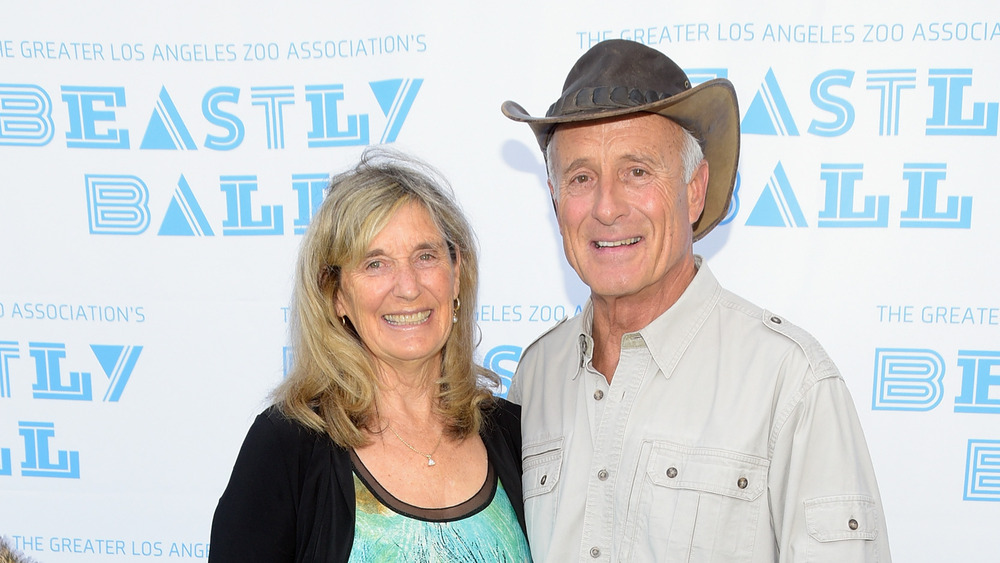 Michael Tullberg/Getty Images
Jack Hanna attended Muskingum University in Ohio, and that is where he met his future wife, Suzi Hanna, (whose maiden name was Egli). She is a New Jersey native and married Jack in December of 1968, per IMDb. Fans are familiar with Suzi as she was a mainstay on both Jack Hanna's Wild Countdown and Jack Hanna's Into the Wild. When Jack announced his retirement he spoke about all the work he and Suzi accomplished together: "Our 42 years at the Columbus Zoo have been the best of our lives," the zookeeper said (via NBC4i). The couple were honored with a bronze statue of their likeness at the Columbus Zoo in 2019, as covered by The Columbus Dispatch.
In 2017, Suzi's alma mater recruited her to give that year's commencement speech to the graduating class. "Suzi's lifelong commitment to public service – as a wildlife conservationist, a world-traveling philanthropist and compassionate volunteer – has changed so many lives," Muskingum University wrote in a statement on their website. "Suzi is an inspiring example of the limitless impact that each one of us can have when we engage with and serve others."
Muskingum University mentioned the couple's efforts in Rwanda to help preserve the Mountain Gorilla habitat. Speaking to the Columbus Monthly in June 2020, Suzi called the couple's efforts there the highlight of her career. "And Rwanda is really in our heart now. The people of Rwanda really are family," she told the publication.