Alan Jackson's Net Worth: How Much Is The Country Superstar Worth?
Scott Gries/Getty Images
There are a few names that are synonymous with country music. Think Dolly Parton, Johnny Cash, and of course Alan Jackson. Jackson is one of the most prolific artists in country music. He's been on the scene since the release of his first album in 1987. Before that, Jackson tried to work his way up by working in the mailroom of a Nashville recording studio, per Wide Open Country. Jackson caught a break, landed a record deal, and has released 20 studio albums as of 2021.
Despite his meteoric rise to fame, Jackson isn't hungry for the spotlight. His official website describes him as "a quiet, reserved man who can be uncomfortable with public attention and the media spotlight."
Jackson might be uncomfortable in the spotlight, but that hasn't stopped him from living it up in true superstar style. Case in point: he sold his Tennessee home for $23 million in 2020, per Taste of Country. Relatable, huh?
If that's how much Jackson's house costs, exactly how much is the country music star worth? Let's break it down.
Alan Jackson has had an impressive career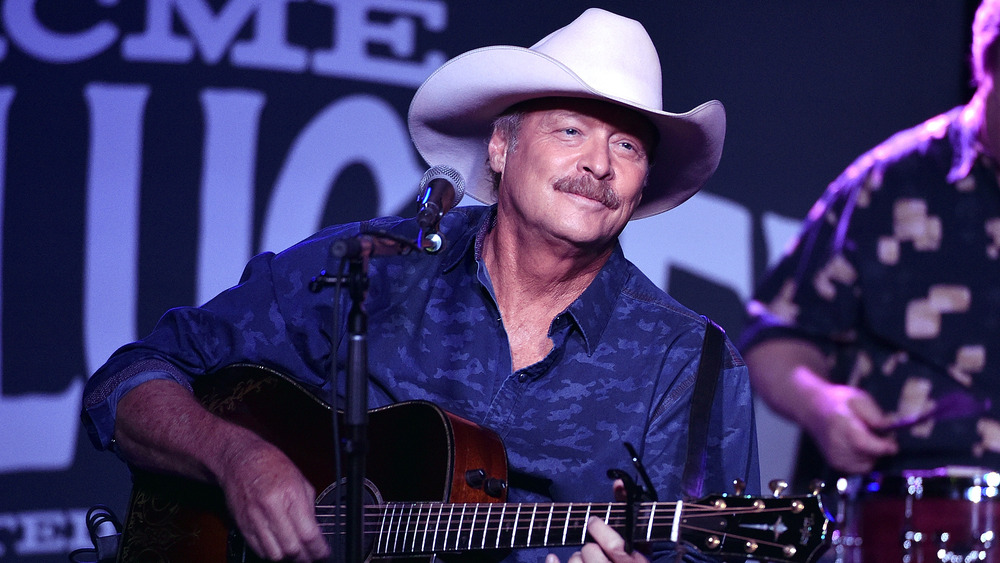 John Shearer/Getty Images
Alan Jackson has built up quite a nest egg over the years. To put in perspective, as of 2021, Jackson has sold over 8 million records worldwide in his decades-long career — amounting to $44 million worth of sales in the US alone, per Wide Open Country.
On top of his 20-album-strong musical catalog, Jackson boasts an impressive roster of awards. Jackson has two Grammys, 17 ACMs and 16 CMAs under his belt. Each award only adds to the value of signing a contract with the star, meaning that his net worth likely goes up with each award.
In addition to the awards, the music, and the record sales, Jackson also has some swanky property investments. As mentioned above, Jackson put his Nashville home on the market for $23 million in 2020. The house comes replete with a pool, a pool house, and a 15-car garage because, you know, you can't park one of your 15 cars in the driveway, per Taste of Country.
So, taken into account, how much is Jackson worth? If you were to add together his property investments, his records sales, and other profits he's made from his music, it is estimated to be $95 million, per Wide Open Country. Not bad too for someone who started in the mailroom.