The Truth About The Many Times Harry And Meghan Have Called The Police To Come To Their Home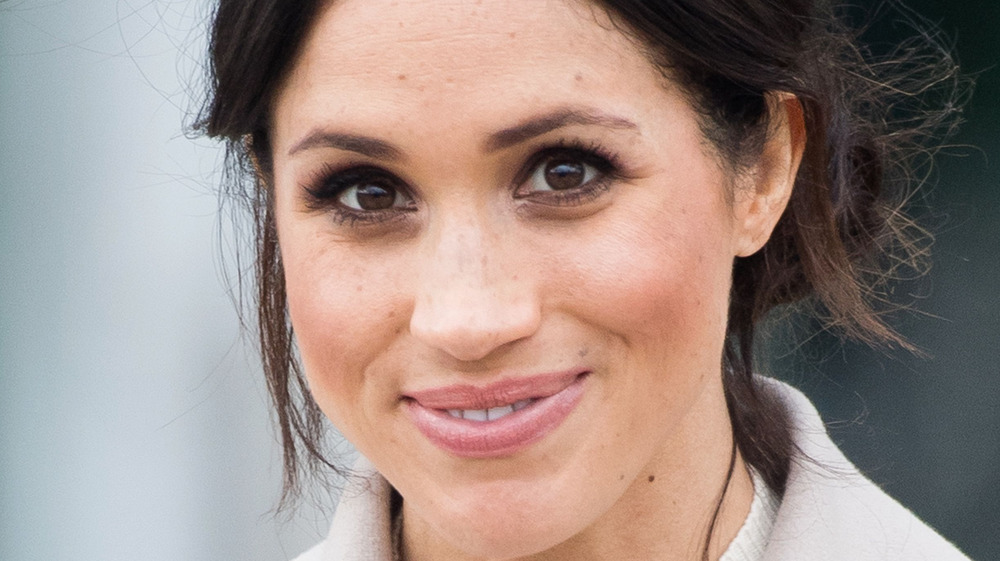 Shutterstock
Prince Harry and Meghan Markle purchased a sprawling mansion in Montecito, California in 2020. The Duke and Duchess of Sussex have been enjoying living a more private, secluded life with their son, Archie, as they adjust to life away from the Royal Family. However, living in California without the protection afforded to them as senior royal family members — which included beefed up security — has been a bit of a challenge. In fact, the police have been called to Harry and Meghan's home on more than one occasion for a variety of reasons.
In July 2020 alone, the police were called a total of four times, according to the Daily Mail. For the most part, the calls have been fairly routine, and the couple has never been in any kind of immediate danger. At this point, the police are fairly familiar with the grounds, not only because that's where Harry and Meghan live, but because they've been called about the property... a lot. Keep reading to find out how many times police have been called to Harry and Meghan's new home.
Police have been to Prince Harry and Meghan Markle's house nine times in nine months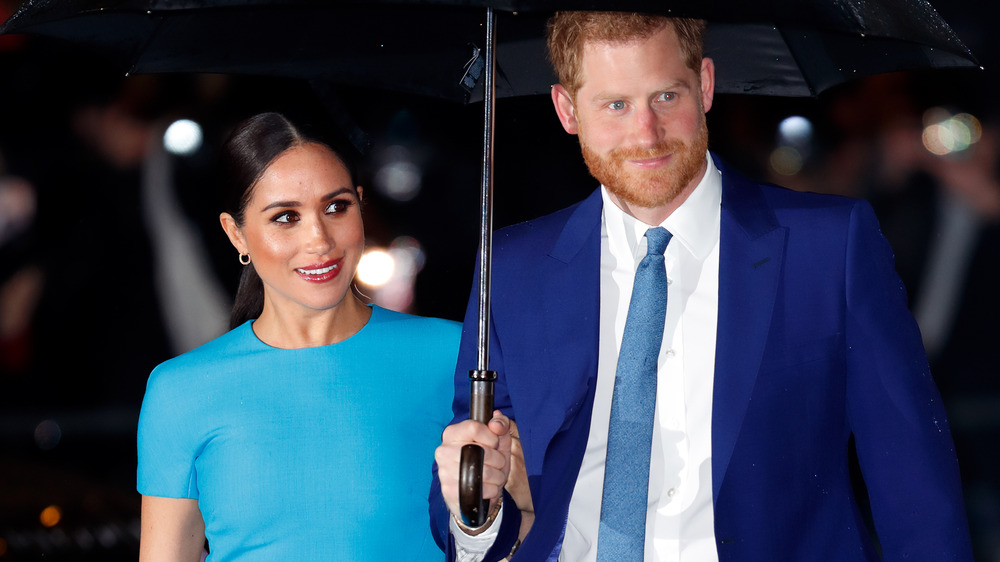 Max Mumby/indigo/Getty Images
According to the Daily Mail, the Santa Barbara County Sheriff's Office has responded to a total of nine calls from Prince Harry and Meghan Markle's humble abode over the past nine months. The calls were listed as "phone requests, alarm activations, and property crimes," according to the report. 
Perhaps the most frightening call was after a man tried to break into the couple's home around the holidays. On Christmas Eve 2020, the sheriff's office received a call after a man attempted to trespass around 4:00 p.m. local time. Police issued a warning to Nickolas Brooks, who had driven to California from Ohio and showed up at the Duke and Duchess' house. Two days later, police were called to the couple's home again where they found Brooks on the property. He was taken into custody and charged. After his arrest, Brooks told The Sun, that he was high at the time. "It was a foggy period of my life. I didn't even know where I was. I think I was high at the time. I don't know why I went to their place, that's kind of where I ended up. I drove across the country," he told the outlet, adding that he is "never allowed back there" after he spent one night in jail. Thankfully, Harry and Meghan haven't seen Brooks since.