The Star Actor Behind Chad Is Gorgeous In Real Life
A grown woman playing a 14-year old boy struggling through puberty? Yep, you read the premise of new TBS sitcom Chad correctly. According to the official series description, Chad follows a "pubescent Persian boy [who] navigates his first year of high school on a mission to become popular." From his dating life to grappling with personal identity, Chad is the creation of writer and executive producer Nasim Pedrad. 
"People passionately tried to talk me out of it," Pedrad told Entertainment Weekly. "I'd be lying to you if I didn't say it feels like nothing short of a miracle that I'm here talking to you today with the first season under my belt." Critics have already heralded Chad as a smart, unexpected comedy. The Hollywood Reporter dubbed the series "an utter delight." Per The Wrap, Chad debuted as the "top-rated cable scripted comedy" of 2021. 
So who is Pedrad? The stunning star is seriously gorgeous in real life. Keep scrolling to find out more about her acting career! 
Nasim Pedrad is a Saturday Night Live alum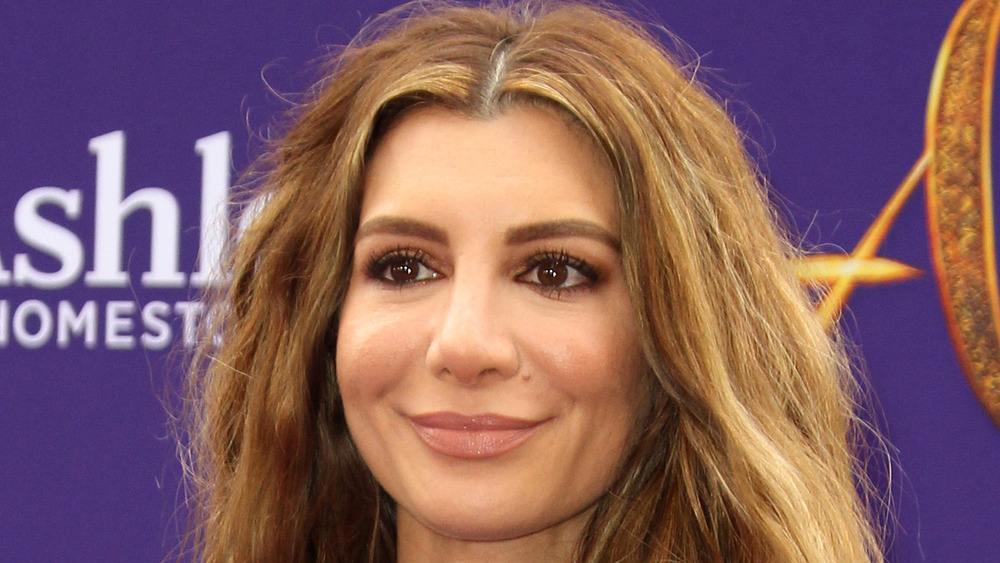 Shutterstock
Nasim Pedrad is a familiar face to comedy fans. The brunette beauty is Saturday Night Live alum known for her spot-on impressions of Aziz Ansari and Arianna Huffington, but left the sketch series after 10 seasons in 2018 per IMDb. Pedrad went on to appear on Screen Queens, New Girl, and Aladdin before launching her own series, Chad. 
While Pedrad is unrecognizable in Chad, that was kind of the point. "I really wanted to create something I knew I could have a lot of fun playing. And as I was coming up with the character and developing him, it was just really making me laugh," Pedrad revealed to Entertainment Weekly. "I've played male characters before, but I wanted to make something that felt very honest and grounded, and especially with the wig and the eyebrows, the posture and the slight dropping of my voice, I felt like I could really disappear into this little dude. I also just thought it would be cool to tell a coming-of-age story where the teenager at the center of it wasn't a teenager, but an adult who is in on the joke." 
Pedrad also hopes audiences don't think of Chad as anything other than an authentic teen: "Hopefully you just watch it and forget that it's me and buy that you're watching this completely flailing but deeply hopeful young man." Mission accomplished!