The Real Meaning Behind Taylor Swift's 'Fearless' (Taylor's Version)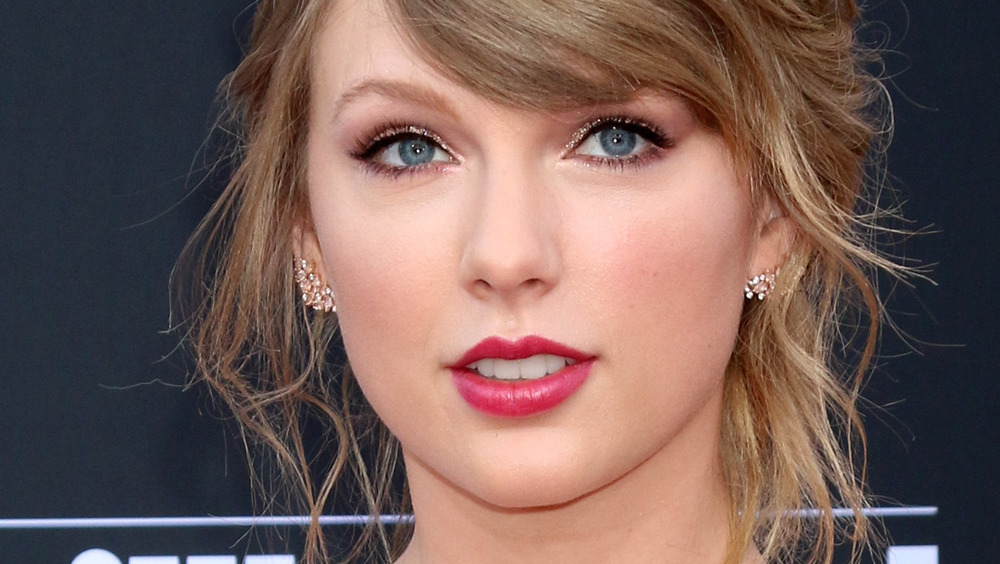 Shutterstock
It's a great day to be a Swiftie. Taylor Swift is set to release Fearless (Taylor's Version), her re-recording of her 2008 album, at midnight on Apr. 8, 2021.
The singer opened up about the process of recording her sophomore album again, calling it "more fulfilling and emotional than I could've imagined," in a letter to fans shared on Twitter. "When I think back on the Fearless album and all that you turned it into, a completely involuntary smile creeps across my face," she said. "This was the musical era in which so many inside jokes were created between us, so many hugs exchanged and hands touched, so many unbreakable bonds formed. So before I say anything else, let me just say that it was a real honor to get to be a teenager alongside you."
Swift then appeared on Good Morning America to tease a clip of "Fearless (Taylor's Version)", and shared a message with supporters. "Good morning, America, it's Taylor," she says. "I just wanted to say, first of all, you guys have been so supportive at Good Morning America since day one of this entire process of me re-recording my music... It's crazy that it's finally here."
Swift is more than ready to share her new music with fans. Let's dive into the meaning of the song.
Taylor Swift is even more Fearless 13 years later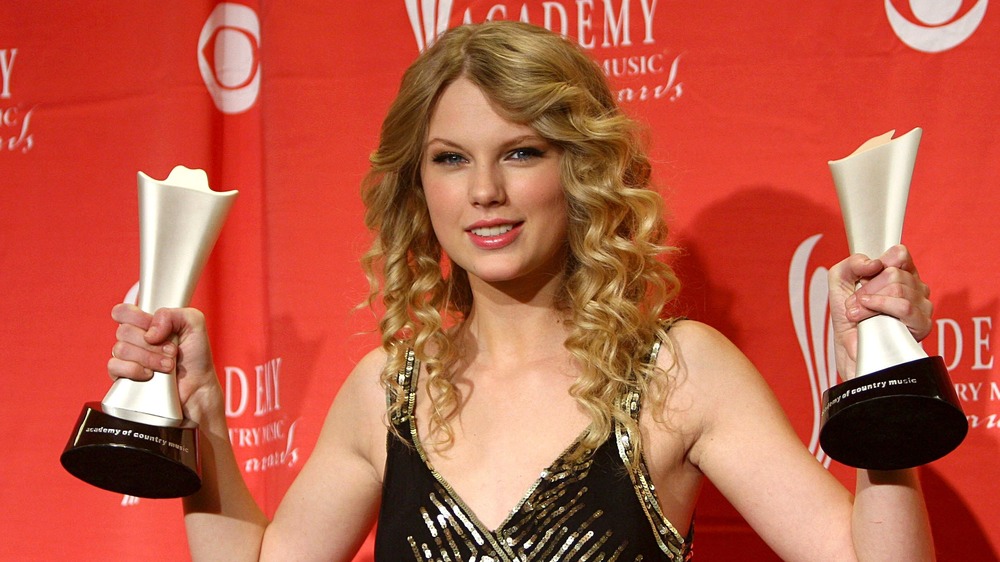 Shutterstock
On "Fearless (Taylor's Version)," Taylor Swift delivers with the same emotion she's known for, but with a more upbeat guitar in the opening. Fans will definitely get hit with nostalgia once they hear this track — When Taylor sings, "And I don't know how it gets better than this/You take my hand and drag me head first/Fearless/And I don't know why but with you I'd dance/In a storm in my best dress/Fearless," we're taken back 13 years to simpler times.
"This is a song about the fearlessness of falling in love," Swift explained up on the album's release in 2008 (via Genius). "No matter how many break up songs you write, no matter how many times you get hurt, you will always fall in love again... This song is about the best first date I haven't had yet." She revealed she got the idea for the song when she was touring and thinking about first dates. She also opened up about the track's title. "To me, 'fearless' is not the absence of fear," she explains. "To me, fearless is living in spite of those things that scare you to death. Fearless is falling madly in love again, even though you've been hurt before." Swift also thinks "love is fearless" — we have to agree!
With everything Swift has been through and accomplished in the past 13 years, we're sure that she's even more fearless now than she was back in '08.