DMX's Family Has To Make A Huge Decision About His Future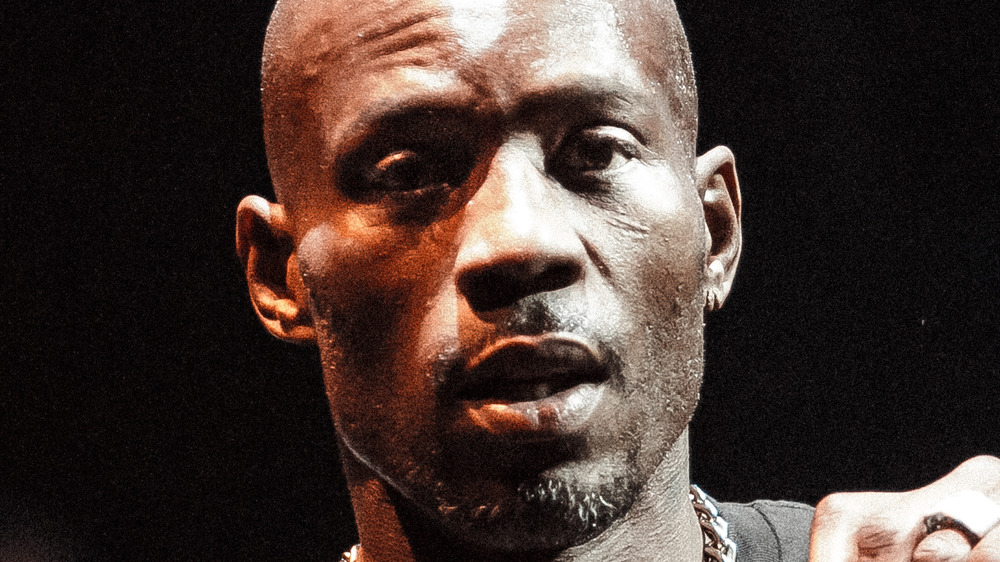 Shutterstock
Rapper DMX remains in the intensive care unit at a hospital in White Plains, New York, after doctors conducted a series of tests on April 7, 2021, according to People magazine. The rapper, whose real first name is Earl Simmons, was rushed to the hospital on April 2, 2021, after an apparent drug overdose that led to a heart attack. Since that time, DMX has been in a comatose state, in critical condition, and he has not shown any signs of improvement. 
TMZ has reported that DMX was placed on life support upon arriving at the hospital. The outlet also reported that the rapper's "brain was deprived of oxygen for nearly 30 minutes" before he arrived at the hospital. Sources say that DMX had "little brain activity," and the prognosis for him to make a recovery of any kind was not good. On April 8, 2021, TMZ provided an update on DMX's condition after the test results came back. Keep reading to find out the latest information. 
DMX's family will need to decide whether or not to withdraw life support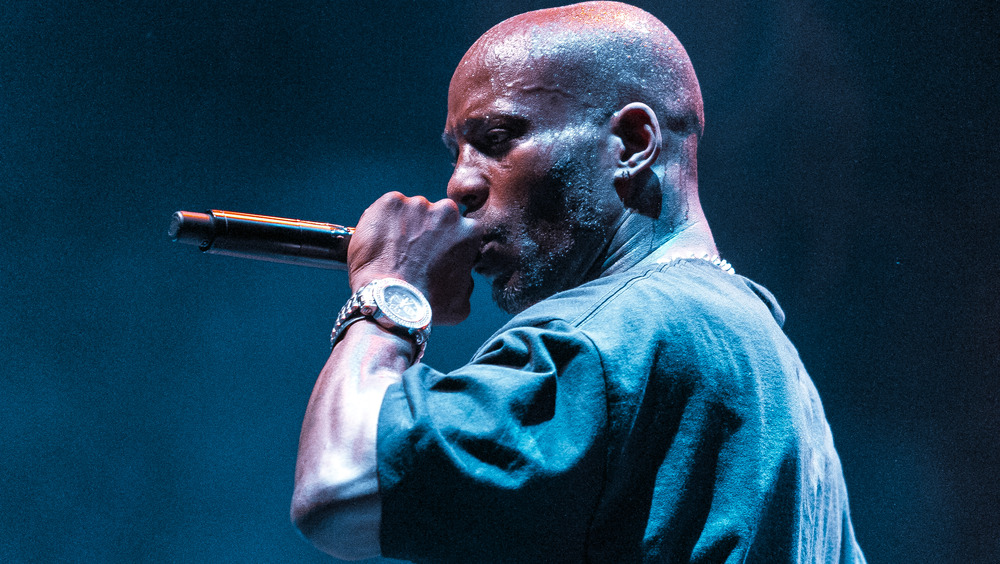 Shutterstock
A source told TMZ that DMX's test results were "not good," and that his family is now faced with an incredibly tough decision; whether or not to take him off of life support. The tests performed on April 7, 2021, showed "no improvement in brain activity." The rapper's longtime friend and manager, Steve Rifkind told TMZ that these tests would be crucial when it came to the decisions that DMX's family would have to make. After the family received the results they would "determine what's best from there," he explained.
DMX's children have flown in to see him, and have been allowed in the intensive care unit one at a time, due to coronavirus protocols, according to the New York Post. With each passing day, hope that DMX will be able to recover from this seems to be dwindling. Rifkind is expected to head to New York on April 9, 2021, to see DMX, and a decision about withdrawing life support could come shortly thereafter.