Will Meghan And Harry Travel Back To The UK Now After Prince Philip's Death?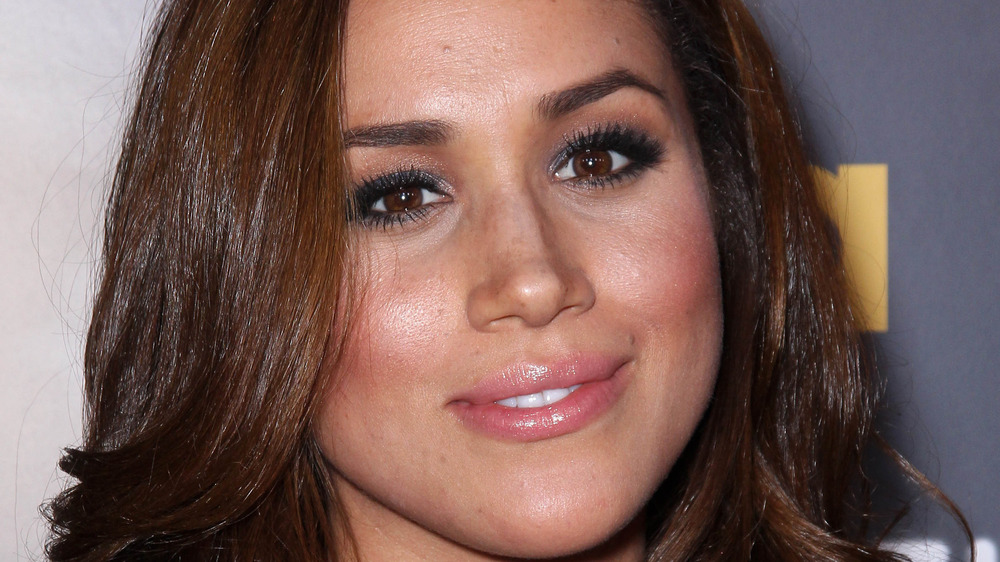 Shutterstock
Meghan Markle and Prince Harry are mourning the loss of Harry's grandfather, Prince Philip, who died on April 9, 2021. Buckingham Palace announced the sad news on Twitter, confirming that Philip, 99, died "peacefully" in the morning hours. Philip's death comes just weeks after he underwent heart surgery, according to BBC News. He was in the hospital for a month, before he was discharged on March 16, 2021. Philip had been recuperating at Windsor Castle since that time. 
Philip will not have a traditional funeral because he reportedly made it clear that he does not want the "fuss" of lying in state at Westminster Hall, according to the Independent. Nevertheless, his family is expected to gather in one form or another to mourn the loss. Harry was very close to his grandfather, and always spoke very highly of him, even after Harry and Meghan made the decision to step down as senior members of the royal family. Now, many people are wondering whether or not Harry and Meghan will travel to the UK to be with the family, and pay their respects to Queen Elizabeth. Keep reading to find out whether or not the Duke and Duchess of Sussex are expected to take a trip across the pond in the wake of Philip's death.
Prince Harry is expected to travel to the UK after Prince Philip's death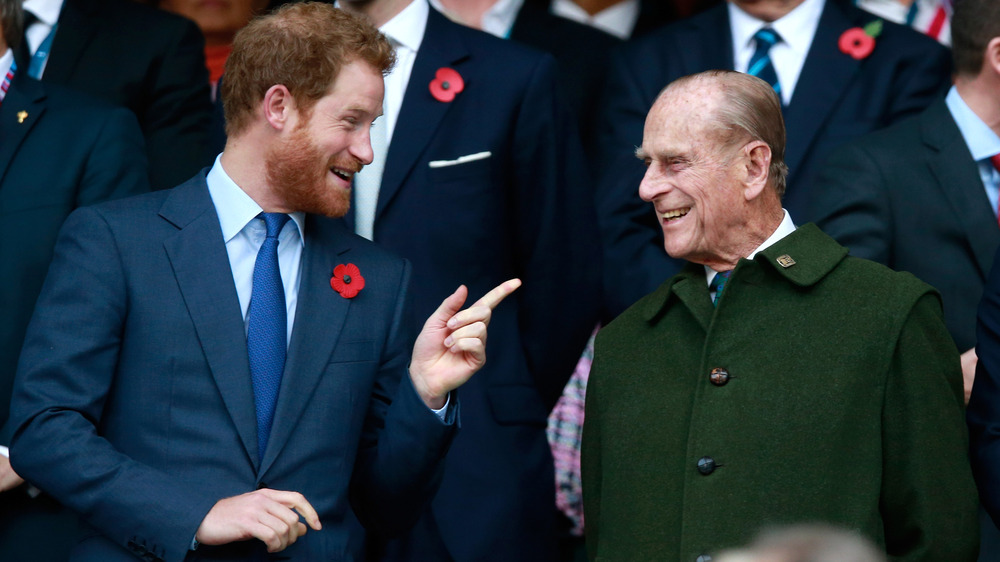 Phil Walter/Getty Images
Prince Harry and Meghan Markle have not been back to the UK since they left in March 2020. However, it is believed that Harry will make the trip from California to be with his family following Prince Philip's passing. "Harry will absolutely do his utmost to get back to the UK and be with his family. He will want nothing more than to be there for his family, and particularly his grandmother, during this awful time. Meghan is obviously pregnant so she will need to take advice from her doctors about whether it is safe for her to travel, but I think Harry will definitely go," a source told the Daily Mail. 
Harry's relationship with the Royal Family has been tense over the past year or so. The relationship has only become more strained since Harry and Meghan's interview with Oprah Winfrey that aired on March 7, 2021. While emotions are already high due to the death of Philip, a trip back to the UK will undoubtedly be extremely emotional for Harry.