The Real Meaning Behind Taylor Swift's 'Bye Bye Baby'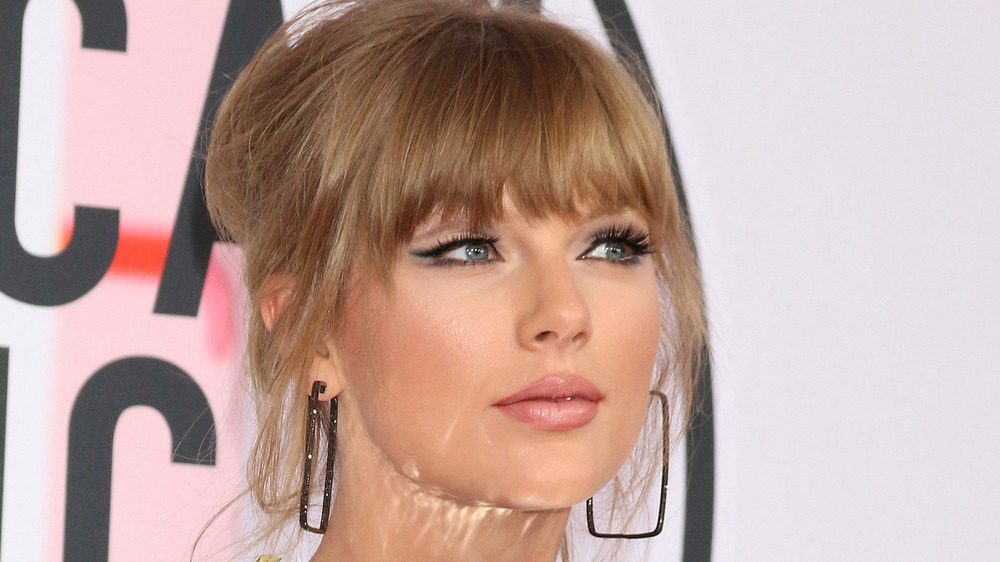 Shutterstock
Taylor Swift fans have a lot to look forward to. The 31-year-old singer has finally released her re-recorded version of her second album, Fearless.
Fearless (Taylor's Version) has 26 songs, including six tracks "From the Vault." Those songs, which include "Bye Bye Baby," have never been released before. Swift seems to enjoy the mysterious effect of these tunes. "One thing I've been loving about these From The Vault songs is that they've never been heard, so I can experiment, play, and even include some of my favorite artists," Swift tweeted.
Re-recording this album was an easy decision for Swift, who is known for her deep connection to her fans. She told her Swifties in a separate tweet, "I hope you'll like this first outing as much as I liked traveling back in time to recreate it."
Swift is so excited to take her fans on this musical adventure. Keep reading for more details about "Bye Bye Baby."
Taylor Swift gets vulnerable on "Bye Bye Baby"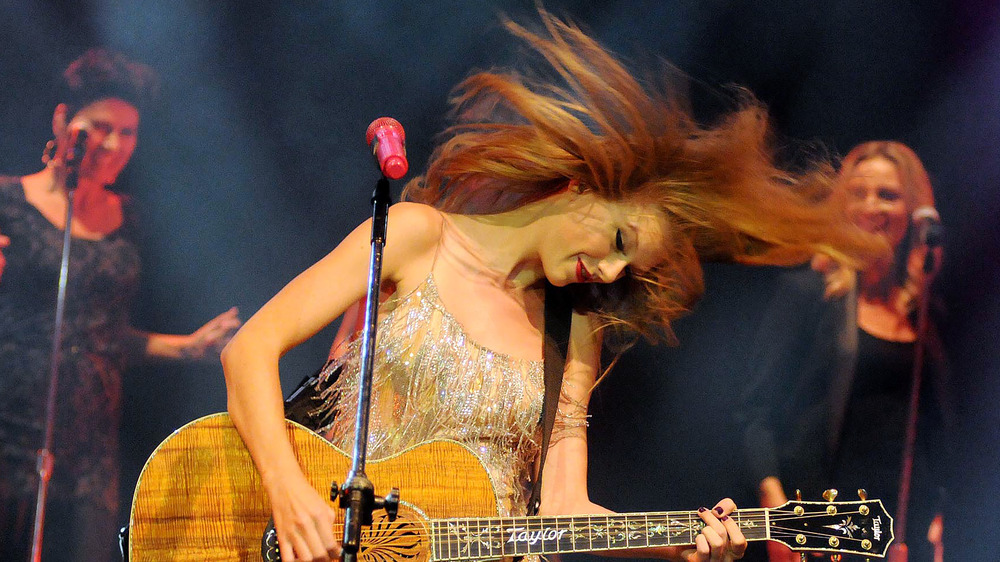 Shutterstock
Taylor Swift opened up on her decision to release six "From the Vault" tracks. "These are songs that I'm calling 'from the vault,' and I call them that because there are songs that I wrote over the course of my career that were meant for certain albums, but didn't end up making the track list for reasons that, to me, don't really matter now," she said, per American Songwriter. "I think curating an album is really important, but at the same time, it's really fun to go back and show the fans the full picture of what I had created at that time." On "Bye Bye Baby," that's exactly what Swift is doing.
"Bye Bye Baby" appears to detail the end of a relationship. "Bye, bye, to everything I thought was on my side/Bye, bye, baby/I want you back but it's coming down to nothing," Swift sings. "And all you have is to walk away/From the one thing I thought would never leave me, yeah." We also get the feeling that Swift did not want the relationship to end when she sings, "And I can feel you like you're slipping through my hands/And I'm so scared of how this ends."
Some eagle-eyed Swifties were also able to piece together another detail; one fan hypothesized on Genius that the track was originally called "The One Thing" when it was originally recorded for the album. It's possible — we all know Taylor Swift loves a good easter egg.