The Real Reason Kevin Bacon Had To Return Kyra Sedgwick's Engagement Ring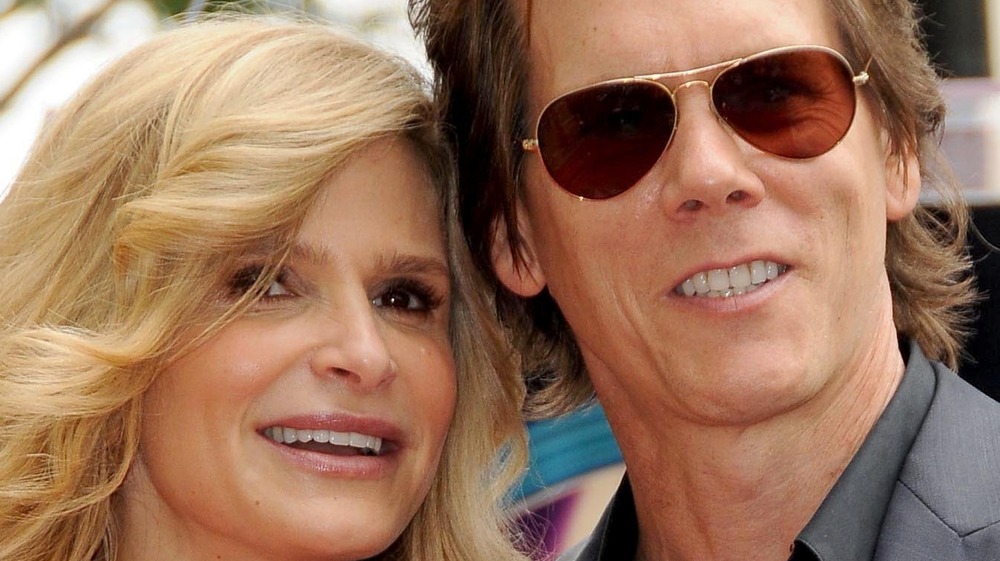 Shutterstock
Kevin Bacon and Kyra Sedgwick are one of the longest-lasting marriages in Hollywood. They married in 1988 and nearly 33 years later are still going strong. 
As per Hello! magazine, Bacon and Sedgwick were in their 20s when they met on the set of the TV drama Lemon Sky in the mid-'80s. At the time, Bacon's star was on the rise from the success of Footloose, and Sedgwick later revealed she was taken aback by the attention she got for dating a movie star. Still, they married about two years later, welcoming son Travis in 1989. In 1992, their daughter Sosie was born.
In a Jan. 19, 2021 interview with the New York Post, Sedgwick revealed that there's no big mystery behind her three decade-plus happy marriage to Bacon. "Honestly, we just got lucky, there's no secret, we just got so lucky when we were so young. I was 21 when I met him, 23 when we got married. If someone had told me when I was 21 that I was going to be married and have a kid by 23, I would have told them they were out of their minds because I was very ambitious, I was very independent."
Sedgwick said yes as soon as Bacon asked her to marry him — but then later admitted something to her husband-to-be.
Kyra Sedgwick hated the engagement ring Kevin Bacon bought her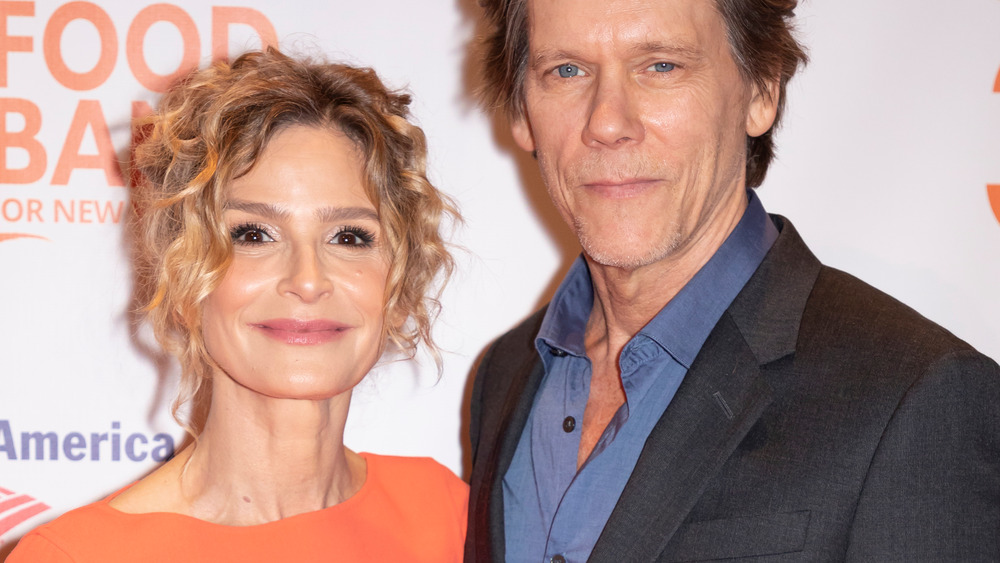 Shutterstock
In an appearance on the Kelly Clarkson Show on April 7, 2021, Kevin Bacon told Clarkson, "I had this feeling that I really, really didn't want anyone else to know [I was proposing]. So I didn't tell my friends, I didn't tell family, no one knew, which meant that I had to go out and find this ring all by myself, and I have to tell you that I'm really not a jewelry guy. ... I'm just not good at picking something like that out."
So when he found a ring, he was sure it was — like his bride-to-be — "the one." Bacon proposed to Kyra Sedgwick on Christmas Eve 1987. "I found this ring and I thought it was banging. I was like, 'I figured it out. I conquered this.' I gave it to her. She was so touched, cried, said I do," he revealed to the singer.
However, three months later, Sedgwick woke up crying. Bacon said, "We're lying in bed and she wakes up, and she's crying ... and she can't even say what's going on. Finally, she goes, 'I don't like the ring!'"
Bacon said Sedgwick "felt terrible" about the situation, but he was able to get through to her and let her know that they'd return the ring, per People. The couple ended up exchanging the ring for one more to Sedgwick's liking — and three decades of marriage is proof that all is now well.