Donald Trump Reacts To Prince Philip's Death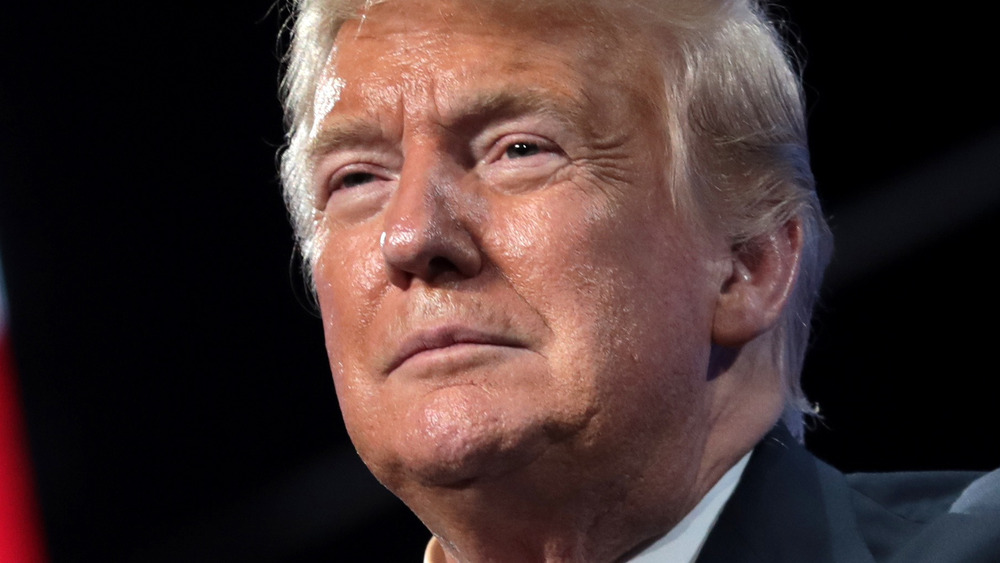 Shutterstock
On April 9, 2021, His Royal Highness, Prince Philip, the Duke of Edinburgh, died at 99 years old. The prince died just shy of his 100 birthday and, as the palace noted in a statement, "passed away peacefully" following a four-week stay at the hospital where he underwent surgery for a known heart condition. Upon news of his death, condolences began pouring in from around the world, with a wide range of public figures and celebrities taking to social media and the streets to express their mourning. British journalist Piers Morgan wrote kind words on Twitter, as did actor George Takei. 
Political figures also took the time to express their feelings. Prime Minister Boris Johnson made a moving speech, and Labour Party leader Keir Starmer tweeted about the prince's dedication to Queen Elizabeth II throughout their long marriage. On the other side of the pond, President Joe Biden released a statement expressing his and First Lady Jill Biden's "deepest condolences ... on behalf of all the people of the United States." 
Former President Donald Trump also released a statement to mark the death of the U.K.'s longest-serving consort — keep on reading for what he had to say.
Donald Trump sent his "deepest and most profound condolences"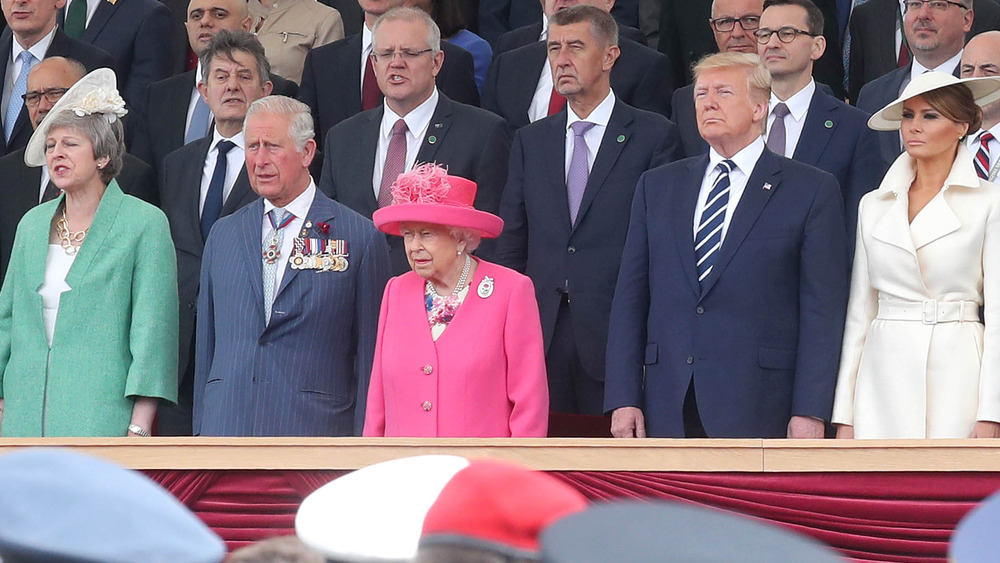 Chris Jackson/Getty Images
In a statement made via a press release, former President Donald Trump spoke on behalf of himself and his wife, Melania. He wrote that "the world mourns the passing of Prince Philip, a man who embodied the noble soul and proud spirit of the United Kingdom and the Commonwealth." He continued to espouse the prince's successes, writing about his achievements in World War II, where Philip fought in the British Navy and took part in the "pivotal Allied invasion of Sicily in 1943." He also talked about how Philip acted "like so many of his generation, [putting] his life on the line for God, country, and the values of freedom and self-government that forever unite America and the United Kingdom." 
Trump's statement went further, writing that the prince "brought the same sense of duty and purpose to his role as a consort and husband to the Queen." Trump then compared the prince to the "virtues of the British People," writing that Prince Philip embodied the values of the British, a fact Trump learned when he visited Elizabeth and Philip in 2019, reported the New York Post. 
The former president went on to say how "Prince Philip defined British dignity and grace. He personified the quiet reserve, stern fortitude, and unbending integrity of the United Kingdom." He also mentioned the prince's "greatest legacy" will be "his exceptional example of service, constancy, and patriotism." Trump concluded that the prince "will be greatly missed."