Lady Gaga's Role On The Sopranos You Forgot About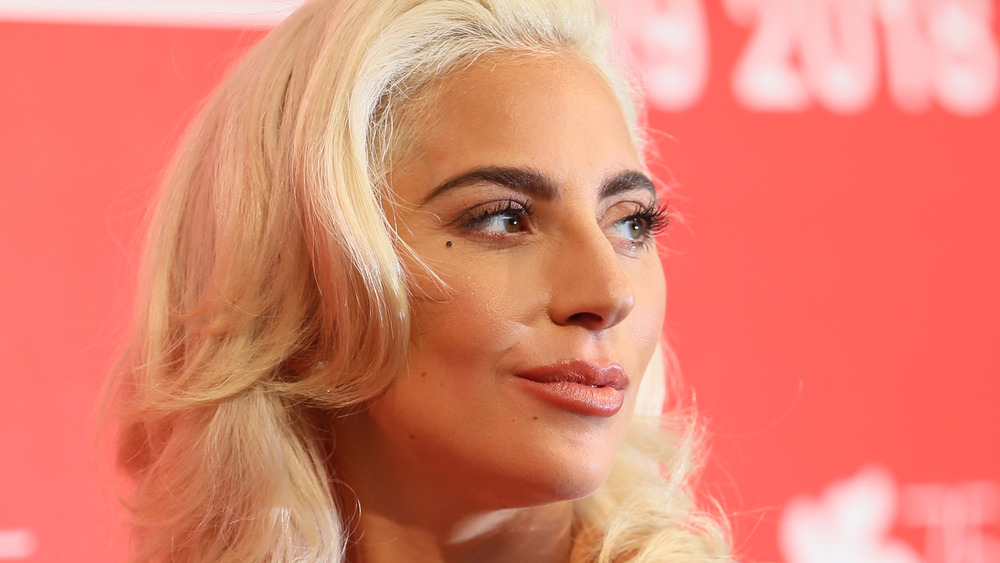 Shutterstock
If you live in the world, then you're probably aware that Lady Gaga is a total badass. She's a consummate songwriter and a powerhouse singer, with five best-selling solo albums, 29 Grammy nominations, and 12 wins under her belt. She's a fashion trendsetter, an activist, and a gay icon. She's pushed boundaries and achieved iconic, legendary status, all before the young age of 35. And now, with 2018's A Star is Born, she's a scene-stealing, Oscar-nominated actor, too.
Acting was part of Gaga's agenda all along, as she performed in school plays and received early admission to New York University's Tisch School of the Arts. But she dropped out and pursued a music career instead, because, as she told Digital Spy, "I couldn't make it as an actress." Returning to acting, she's now enjoyed roles in Machete Kills, Frank Miller's Sin City: A Dame to Kill For, and two seasons of American Horror Story (earning her a Golden Globe for her performance) — not to mention an uncredited cameo in Men in Black 3. Yet with all her appearances, there's one that you've probably forgotten, if you knew about it at all — Gaga appeared on the groundbreaking HBO series The Sopranos.
How did Miss Stefani Joanne Angelina Germanotta contribute to the first show in the now ubiquitous antihero genre? Let's delve in and have a look.
Lady Gaga played a high school student in the seminal series The Sopranos
HBO's The Sopranos set the tone for many antihero dramas that followed when it premiered in 1999, ushering in the new golden age of television. Perhaps it's fitting that a story about a ruthless Italian-American Mafia boss grappling with all the horrible things he's done and seeking psychiatric help would be Lady Gaga's first acting role — not necessarily for the psychiatric help part, but for the Italian-American part. Stefani Germanotta is proudly of Italian heritage.
Gaga's small, uncredited role was in the season 3 episode "The Telltale Moozadell," airing in April 2001. The season focuses more on mob boss Tony Soprano's relationship with his two children, Meadow, played by Jamie-Lynn Sigler, and A.J., played by Robert Iler. While A.J. decides that it's more important to impress girls and cause trouble (like his dear old dad?) than do well in school, he risks his burgeoning football career in the process. In the episode, A.J. and his friends try to impress a group of girls on the football field's bleachers by sneaking into the school, swimming in the pool, breaking into a teacher's office, and trashing the pool area with the teacher's stuff. As you can probably guess, one of the girls A.J. tries to impress is none other than the Mother Monster herself, Ms. Germanotta. Perhaps if A.J. knew then what a huge, influential star one of those girls would turn out to be, he'd have done something different to impress her.