How Prince Philip Really Spent His Final Days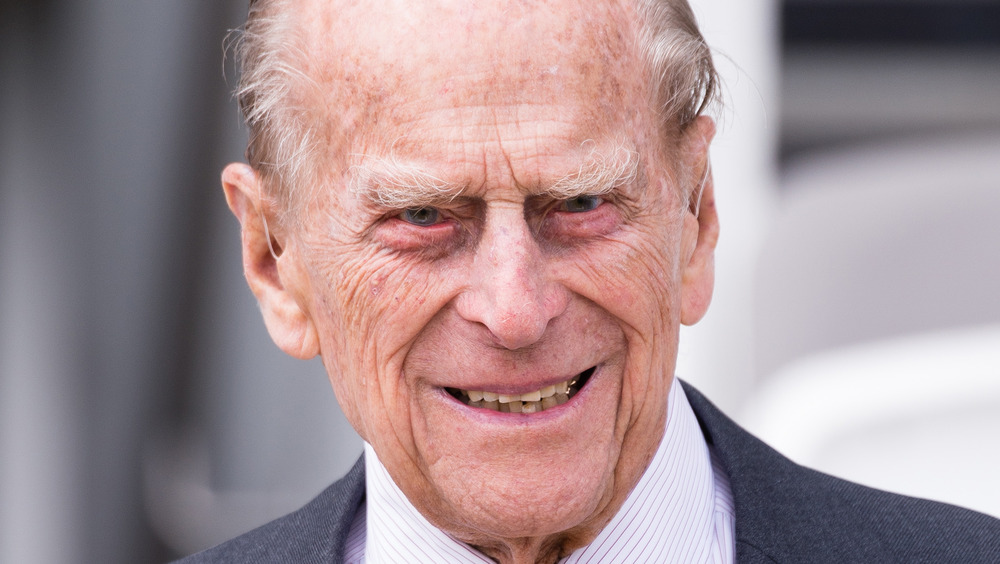 Jeff Spicer/Getty Images
Prince Philip's death is devastating for the British monarchy and Queen Elizabeth II, his wife of 73 years. Known as a "legend" by his grandson Prince William, the royal grandfather was beloved by those who knew him. As the world mourns the death of Prince Philip, many wonder how he spent his final days.
Philip's love story with Queen Elizabeth II began as what NBC News called a "fairytale love story." The couple first met in 1934 at a family wedding, and the distant cousins met again when Queen Elisabeth was 13 and Philip was 18 when she visited the Royal Naval College with her parents.
The two did not begin dating until the future queen was older, and Oprah reported that Philip asked King George VI for Elizabeth's hand in marriage in 1946. According to Oprah, in a letter to his future wife, Philip wrote, "To have been spared in the war and seen victory...to have fallen in love completely and unreservedly, makes all one's personal and even the world's troubles seem small and petty."
According to NBC News, Prince Philip was the "longest-serving royal consort in the nation's history, serving alongside the queen for 65 years." He stepped down from his official duties in 2017 when he was 96. The BBC reported that a man told the prince he was sorry he was "standing down" from his duties; Prince Philip quipped, "Well, I can't stand up much."
Keep reading to learn how Prince Philip spent his last days.
Prince Philip's last days were spent at home with Queen Elizabeth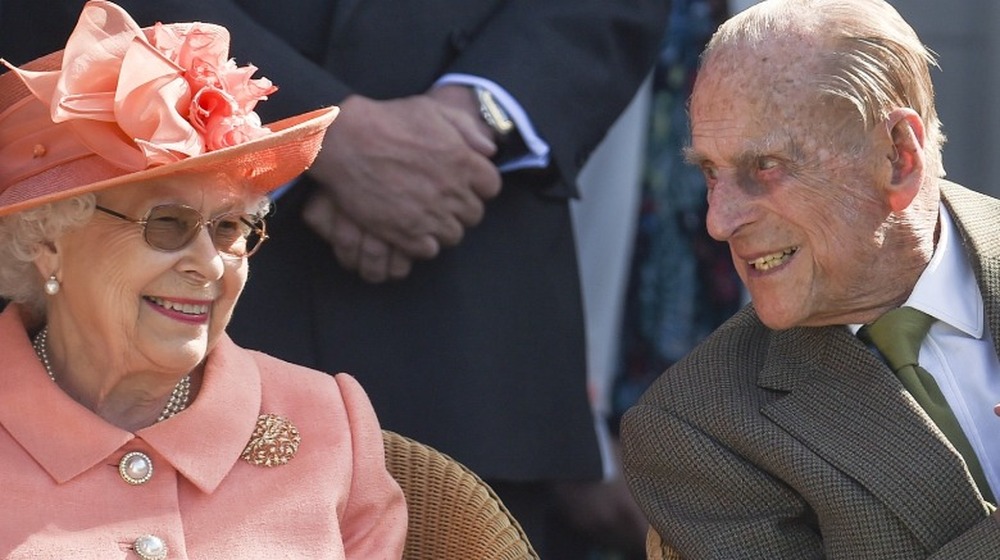 Antony Jones/Getty Images
Prince Philip spent much of his final days with his wife, Queen Elizabeth, by his side. According to the New York Post, the 99-year-old royal spent his last days "in the sun with a blanket on his lap" with the love of his life Elizabeth, whom he called Lillibet, next to him.
Prince Philip was hospitalized in February 2021, and the royal family feared he might not make it. When he was sent home on March 16, a source close to the royal family told Vanity Fair that the prince "didn't want to die in hospital, he hates hospitals, so everyone was very relieved when he was able to go home."
Vanity Fair reported that the couple spent the last year together at Windsor Castle. The outlet reported Queen Elizabeth and Prince Philip had "grown close again during lockdown, and friends and courtiers say it was a happy time for the royal couple."
The Telegraph reported that Elizabeth was at Philip's bedside when he died.