The Real Meaning Behind DMX's 'X Moves'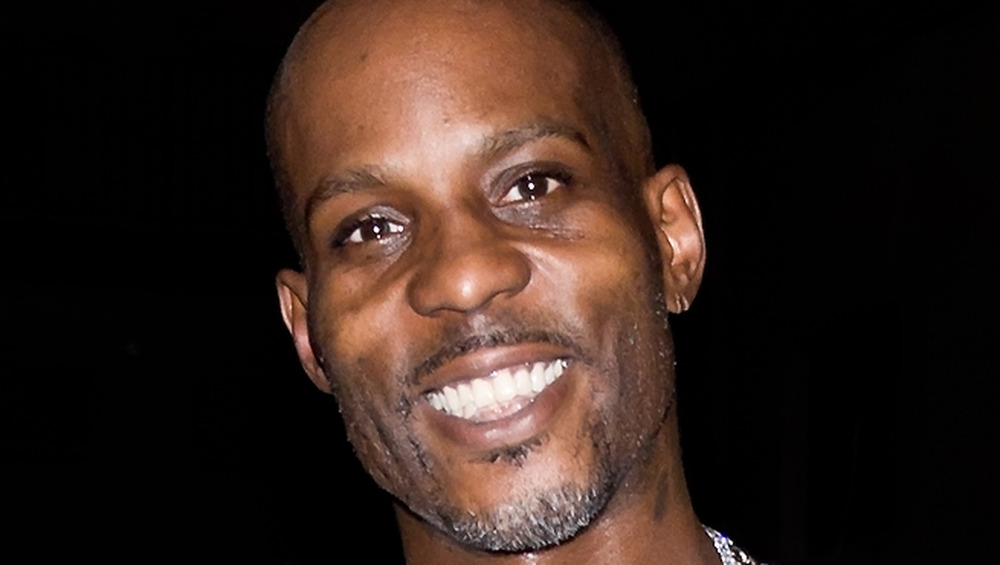 Gilbert Carrasquillo/Getty Images
Iconic rapper and hip-hop artist DMX (born Earl Simmons) tragically died on April 9, 2021, at just 50 years old, after experiencing a heart attack potentially related to a drug overdose. Although X hadn't released a full album since 2017's Dog Eats Rabbit (via AllMusic), when he left prison in 2019, he immediately "embarked on a tour to celebrate the 20th anniversary of It's Dark and Hell Is Hot," Rolling Stone reports, and started making music again with longtime collaborator Swizz Beats, per XXL. According to the latter publication, Swizz Beats also confirmed during an appearance on New York's Power 105.1 that DMX had re-signed with Def Jam Recordings. X was famously part of the label from "the late 1990s through the early 2000s."
However, DMX apparently wasn't finished working with Cleopatra Records, the label that released Dog Eats Rabbit. In fact, the legendary music star's latest single dropped on the day he died, according to the New York Post. DMX produced the track, "X Moves," alongside "Parliament-Funkadelic bassist Bootsy Collins, Asia guitarist Steve Howe, and Deep Purple drummer Ian Paice" in a "motley crew that works surprisingly well on this blazing hip-hop rocker," per the publication. "X Moves," the outlet notes, is a moving anthem that "reminds you of exactly what the hip-hop world will be missing now that one of its fiercest rappers has passed away."
But just what do the lyrics of what has turned out to be DMX's "swan song" mean?
'X Moves' is a fitting final song for DMX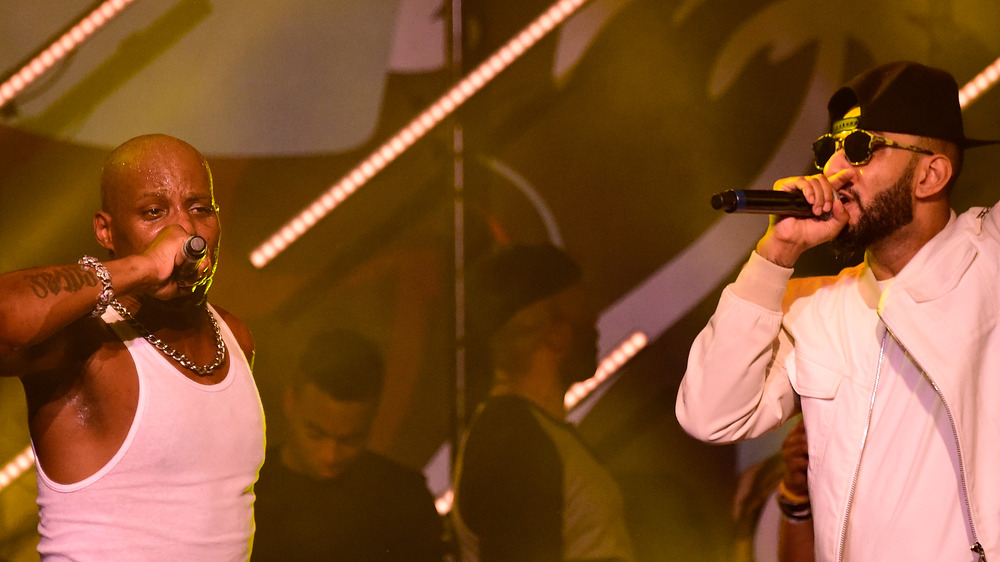 Frazer Harrison/Getty Images
On "X Moves," DMX partakes in his "trademark guttural growls ... [and] signature barks" throughout the song, per the New York Post, starting off with one of those growls before rapping (via Genius), "If it ain't rough, it ain't me" — perhaps an indication that X planned to use this single as a way to jumpstart his career back into action. He also speaks about how, "Lately I've been talkin' 'bout how I'm motherf**kin' ready it makes it / Demon with his own venom." In these lyrics, X appears to be taking ownership of who he was as a person and how he was ready to start over.
The chorus makes it seem even more evident that DMX was ready to get the ball rolling on his career restart, as it consists of the repeated lines, "I make moves, they get me where I'm goin.'" Perhaps indicative of fans' desire to follow X in whatever musical direction he takes, Ian Paice sings in his verse, "I go where DMX moves / I find where X grooves / 'Round another maneuver / ... Are you ready for X."
"X Moves" is a bittersweet final song from the iconic rapper, as it shows that he seemed to be hopeful in his future before his untimely death. As the song's co-producer and head of Cleopatra Records, Brian Perera, put it to AceShowbiz hours before DMX's death, "As 'X Moves' shows, he is still one of the most innovative and original hip-hop artists around."