The Truth About Mike Holmes And Alison Victoria's Relationship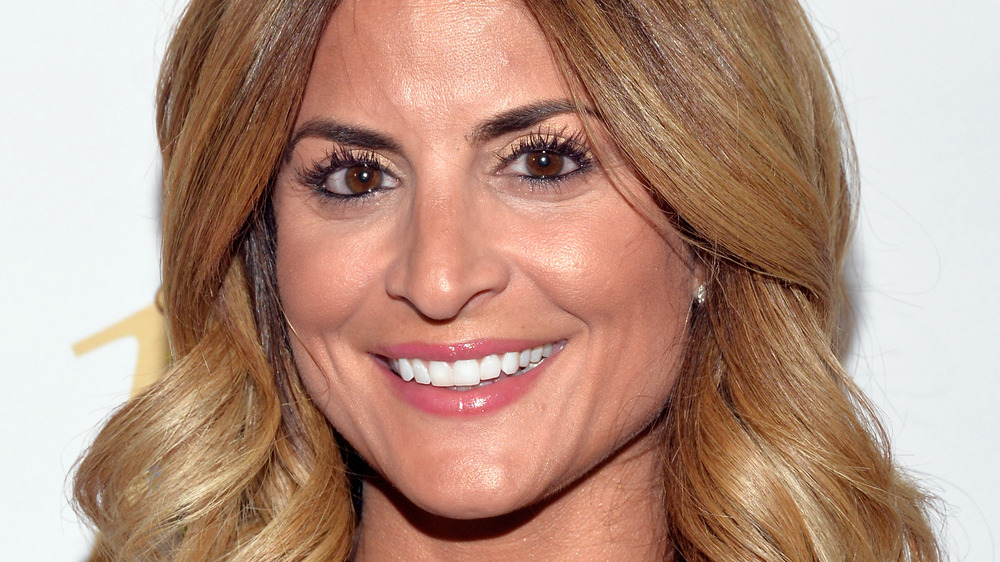 Michael Tullberg/Getty Images
HGTV's Rock the Block is back for Season 2 and the winner of the season will soon be revealed. Its Windy City Rehab's Alison Victoria's second season on the show and she's determined to win it all and redeem herself for last season. This season, producers elected to have teams of two competing. Alison's partner is none other than HGTV and DIY Network legend Mike Holmes of Holmes on Homes and a number of other shows.
The diminutive Chicagoan and hulking Canadian seem like an unlikely pairing at first sight. However, it quickly becomes clear that their competitive natures and thirst for perfection were well-matched. The season finale of Rock the Block's second season airs Monday, April 12, 2021 and, with two wins under their belts for the kitchen and master bedroom/bathroom (seriously go check out the ombre shower tile), Alison and Mike are clearly the team to beat. But what's their relationship like behind the scenes?
Mike Holmes and Alison Victoria have become friends during the filming of 'Rock the Block'
During a 2021 press event for Rock the Block, Alison Victoria and Mike Holmes revealed the true nature of their relationship (via The List). Mike is, of course, a construction expert. Alison, on the other hand, is an excellent designer. Together, their team checks all the boxes needed to win Rock the Block.
Mike, in particular, was thankful to have Alison's design know-how on his side. He said, "She's got a lot of talent. Her details are incredible." During the press event, he even said he would like Alison to design his home. He went on to say, "Her passion is incredible. She doesn't stop."
Alison was equally as effusive in her praise of Mike. "He's just the greatest. We got to know each other immediately." Alison also admitted that the stress of the show got to her, but Mike was just the guy to talk her off the proverbial ledge. She said: "I definitely did not think that's what he was going to be," she explained. "But he was the ying to my yang."
Awww, we are glad to see a true friendship bloom out of a cutthroat competition show. 
Rock the Block airs on HGTV every Monday at 9 p.m. ET/PT. The season finale airs on April 12, 2021. It's also available to stream on Discovery+.