Did Prince Harry Fly Back In A Private Plane To England?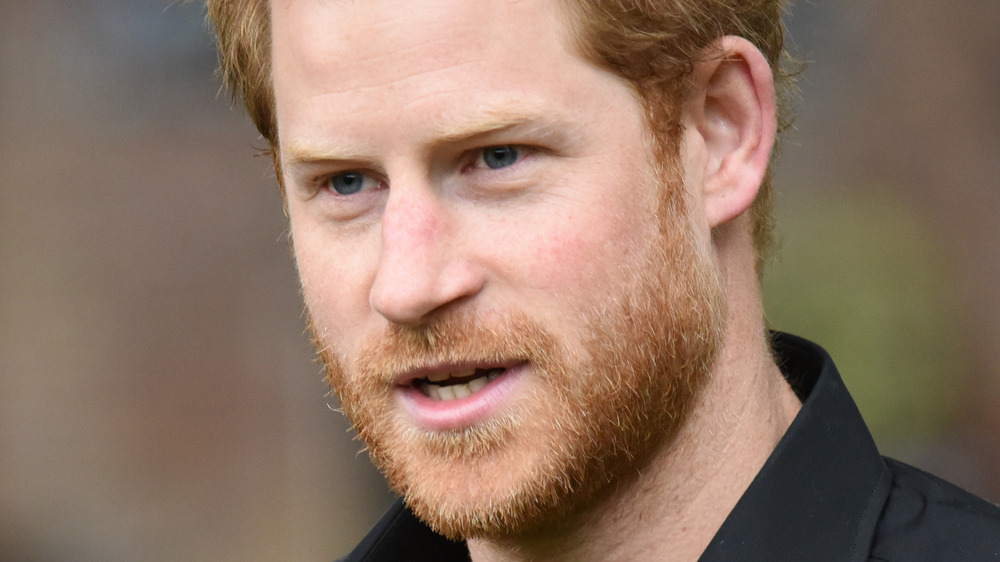 Shutterstock
Prince Harry has arrived in England just days after his grandfather, Prince Philip, died at the age of 99, according to People magazine. Harry will be attending Philip's funeral which is set to be a relatively low-key affair held at St George's Chapel, according to BBC News. Philip will "lie in rest" at the private chapel at Windsor Castle ahead of the ceremonial funeral, which will be held on April 17, 2021. The funeral will be televised, which will mark the first time that Harry will be seen with the Royal Family in more than a year.
Harry took a solo trip to the UK, as his pregnant wife, Meghan Markle, was not given the green light to fly by her physician, according to People; Meghan is due sometime in the summer of 2021. Unsurprisingly, there is a lot of curiosity surrounding Harry's trip to the UK as it marks the first time that he has gone back to his home since he and Meghan left in early 2020. One question on the minds of many is whether or not he took a private jet from Los Angeles to London — and what happened once Harry touched down in the UK. Keep reading to find out these answers to these questions and more.
Prince Harry got off a British Airways flight at Heathrow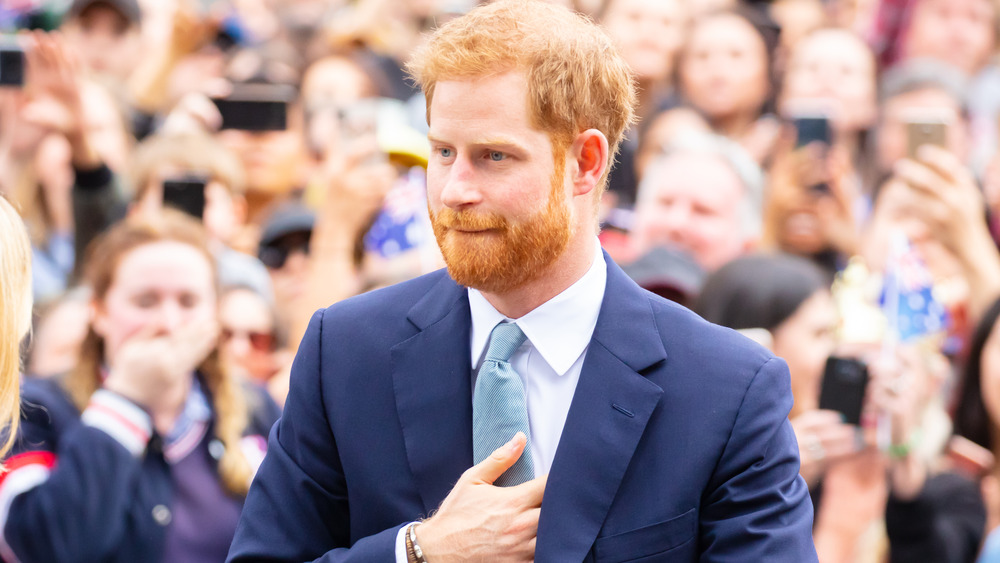 Shutterstock
There was not a lot of fanfare over Prince Harry's return to the UK, and that's due to a few reasons. For starters, the Duke of Sussex is in mourning following the death of his grandfather. Additionally, tensions are still high after Harry and Meghan Markle's bombshell interview with Oprah Winfrey that aired back on February 7, 2021. Lastly, the coronavirus pandemic pretty much prohibits people from gathering in large groups, so Harry was able to travel without too much fuss.
According to the Daily Mail, Harry arrived at London's Heathrow Airport on March 11, 2021, on a British Airways flight. Harry was met at the gate by security and reportedly taken to Kensington Palace in a black Range Rover. It is believed that Harry has entered into a period of quarantine and, according to The Sun, he may be staying at the Christopher Wren-designed Nottingham Cottage — the same place that he and Meghan got engaged. The home is not too far from where his brother, Prince William, lives with his family. Meanwhile, The Sunday Times reported that Harry has chosen to stay at Frogmore Cottage so that he can be close to his grandmother, Queen Elizabeth. The report from The Sun indicates that Harry will be allowed out of isolation in five days if he produces a negative COVID-19 test.