Dave Haywood's Net Worth: How Much Is The Country Superstar Worth?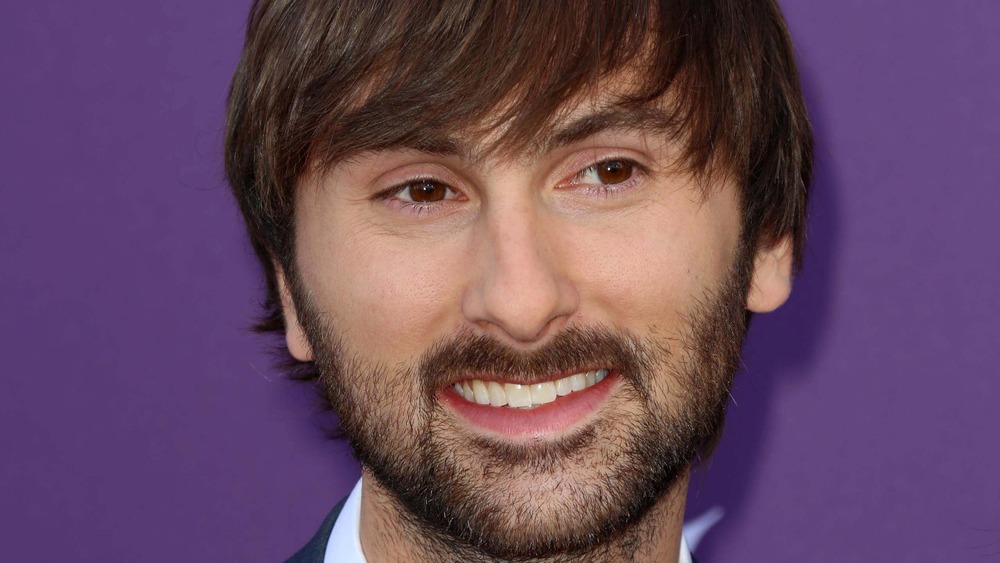 Shutterstock
Being a musician is risky business. Things either go really well off the bat or it takes some time to establish yourself, especially in the country music industry, where it feels like every act does their time on the Nashville scene and there's a 50/50 chance a record deal will ever come. Luckily, in the case of Dave Haywood and his fellow Lady A members, one came along. Haywood moved to Nashville to join his longtime friend and fellow bandmate, Charles Kelley, and they began to write music together, per The Boot. Eventually, Hillary Scott joined them, and the rest is history. 
The band had to work for recognition, though, despite the fact that Kelley's brother is artist Josh Kelley and Scott's mom is Linda Davis, who sang with Reba McEntire on "Does He Love You." Lady A's first big act came when they were featured on a Jim Brickman song and subsequently tapped to write a song for The Hills. Then, their first few albums soared to the top of the charts, thanks to a string of crossover hits. They've been releasing music ever since, which means they're all probably quite rich. But just how rich? Find out below.
Lady A members are pretty equal in terms of their finances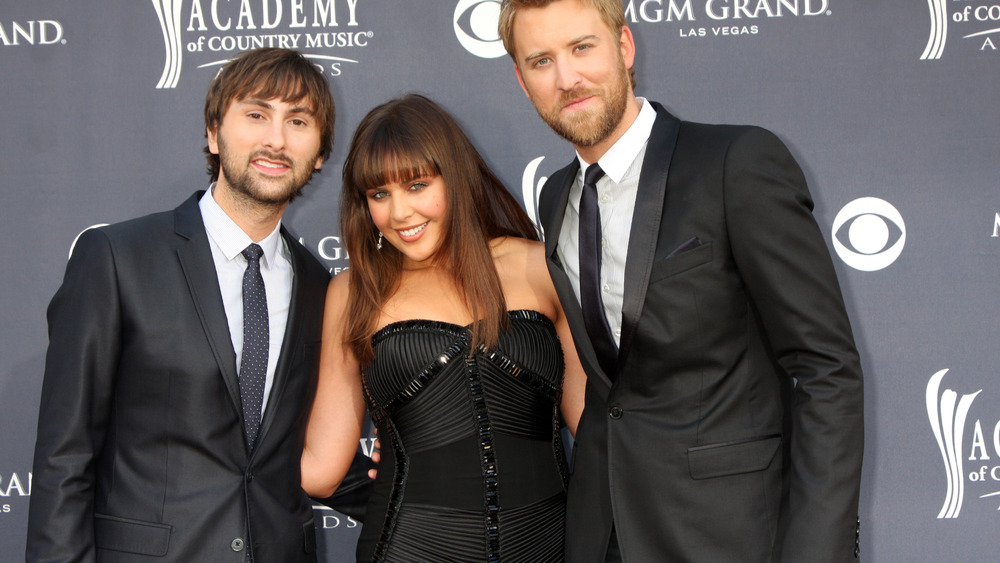 Shutterstock
According to Celebrity Net Worth, Dave Haywood is worth $25 million. For comparison's sake, the outlet reports that the other Lady A members Hillary Scott and Charles Kelley are worth the same, which makes sense considering that the band is their primary source of income. For the band, though, it's not just about the money. It's about the family they've created. 
Haywood told People in March 2021 that being unable to travel during the pandemic taught them to appreciate each other. "We've had a lot of time to kind of sit and sort of re-identify who we are when we're not able to move and be on the road. And I've walked away with such an appreciation for each of them and for what we're able to do — and what we get to do," he said. 
And it looks like he and his "real" family (his wife and their two kids) are living pretty comfortably — in a $2.1 million home in Nashville, per Variety. The 6,750-square foot house boasts four bedrooms and six full and two half-bathrooms.
Still, it hasn't been an easy time for Lady A, as they are currently suing — and being sued — by an artist who also goes by Lady A, after the trio changed their band name from Lady Antebellum in the wake of the Black Lives Matter movement. Even if they lose money in the suit, Haywood and the band have each other.