The Masters Meltdown That Is Causing A Stir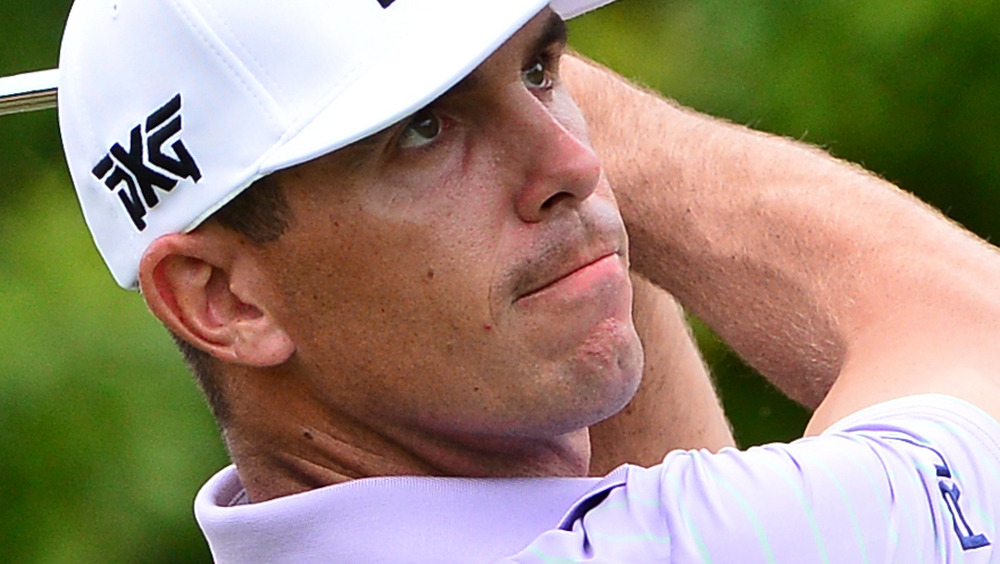 Shutterstock
If you tuned into the Masters during April 2021, chances are you have watched many talented golfers hit the green. Hideki Matsuyama won the coveted green jacket on April 11, 2021, according to ESPN, making him the first Japanese man to win the tournament, per the outlet.
Billy Horschel was another golfer who had an impressive run at the Masters — at least in terms of viral moments. Interestingly enough, he went barefoot in his attempts to hit a ball that got caught in water. Fellow golf pro Phil Mickelson could not believe he got it out.
"He went in after that ball fully submerged and got that thing out," Mickelson said (via ESPN). "It was an incredible golf shot."
Horschel slipped and fell on the course on April 10, 2021, so it's safe to say he had a few made-for-TV moments, according to Golf Digest. But his golf skills were not the only thing that drew attention on the green. Keep reading for more details on the golfer's viral meltdown.
Billy Horschel's meltdown blew up on the internet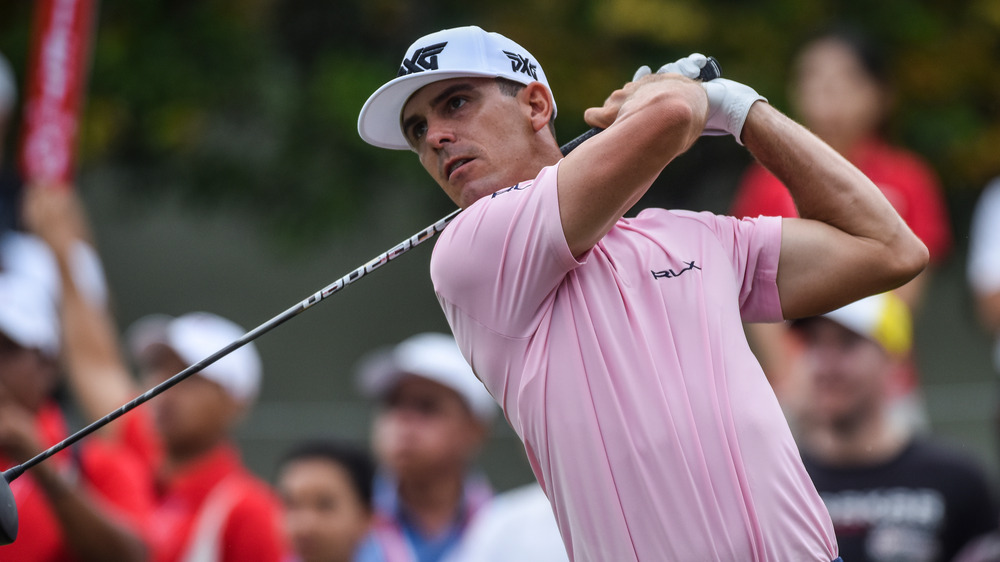 Shutterstock
Golfer Billy Horschel's appearance at the Masters is one we will never forget. In this clip, we can see Horschel slamming his golf clubs into his bag on April 11, 2021. The exact cause of his meltdown is unclear, though the New York Post reported it occurred after a "disappointing hole." The clip went viral on the Masters website (and all over the web). Horschel ultimately placed at T50, coming in nearly 60 places after Hideki Matsuyama.
Horschel apologized on Twitter, and seemed to be ashamed over his actions. He wrote, "I am and have always been a fiery competitor. Unfortunately, the fire inside me sometimes runs hot when I'm not getting the most out of my game. This leads to some instances where my conduct is not what I wish to show, especially as a role model to the younger generation."
He continued, saying, "I apologize to Augusta National, the Members of the Club and to the patrons for any conduct that may have crossed the line. I am always trying to improve and do better; as a golfer, husband, father, or as a human being. Thank you The Masters for a memorable week!" A memorable week, indeed.