The Truth About Karen Fairchild And Jimi Westbrook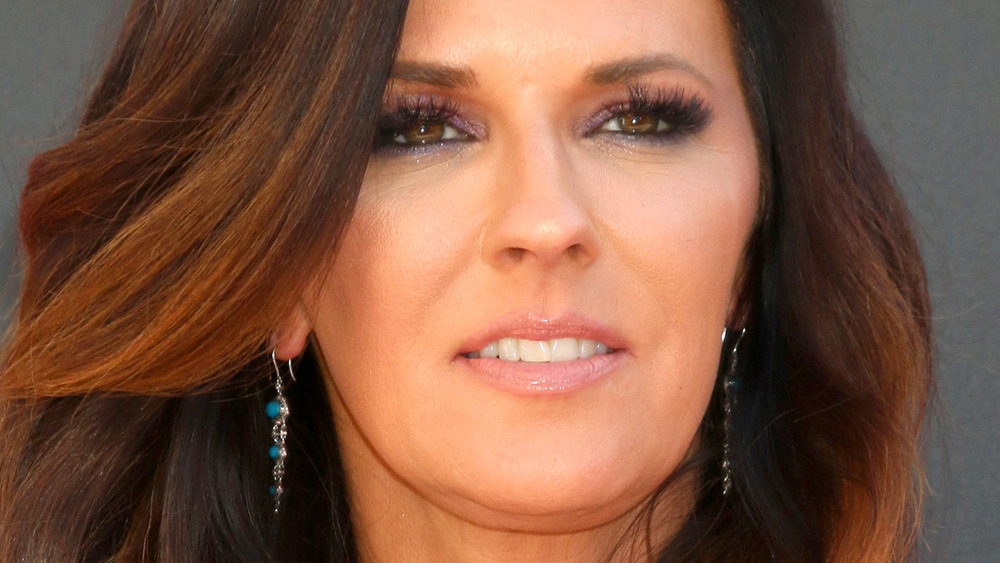 Shutterstock
If you stream a lot of country music, Little Big Town is definitely on your playlist. The band is known for their hits like "Girl Crush" and "Better Man." Singers Karen Fairchild and Jimi Westbrook are part of the four-person group, and they have been married since 2006, according to Wide Open Country.
Little Big Town was created in 1998 when Fairchild and Kimberly Schlapman reconnected after they moved to Nashville. They previously attended Samford University. Westbrook later joined the group, and then Phillip Sweet. Fairchild was still married to another man when Westbrook joined the band, however, so it would be a few years before they officially got together.
The band has enjoyed plenty of success over the years, including 2015's best-selling country single of the year, "Girl Crush," according to Little Big Town's website. They have won nearly 20 awards, and received a star on Nashville's Walk of Fame in 2017. The band was honored to have a place among country music greats, and Fairchild said (via Sounds Like a Nashville), "This is for all the dreamers out there, and we look forward to standing up here and handing this plaque to someone else."
Fairchild and Westbrook have a love story that would make any couple jealous. Keep reading for more details on their marriage.
Inside Karen Fairchild and Jimi Westbrook's marriage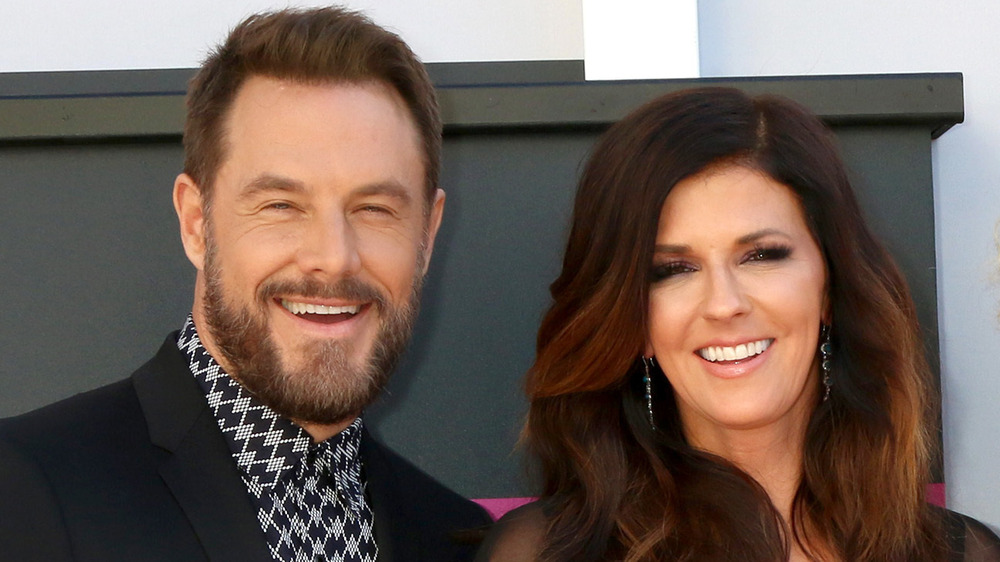 Shutterstock
Although members of the same band, Karen Fairchild and Jimi Westbrook did not find that spark until her divorce was finalized, according to Us Weekly. "I think Jimi and I had a special friendship and connection that blossomed when we were both single," Fairchild told the outlet in 2010. "Sometimes you just have to cross that line and take a chance and when we had that opportunity we did. Of course we didn't want to mess up the band but we decided it was worth the risk."
In 2010, the couple welcomed a child, Elijah Dylan Westbrook, and Fairchild believes his birth strengthened their marriage. "Jimi is my soulmate," she gushed. "I knew there was a deep connection there but once you decide to be together, you find even more, and then to have a child together is a beautiful, beautiful thing for us to share and a dream come true."
Westbrook knew he found the one when he met Fairchild, but the timing was not right yet. "I think there was always something underlying there that we were trying to ignore," Westbrook told Great American Country (via The Boot). "Then when the opportunity came, when all of us ended up single at the same time ... those feelings, you were able to come out with them finally," Westbrook continued. "It was like, 'We're single. Let's get together.'" He still swoons over his wife, adding, "She has a beautiful heart, and she's absolutely gorgeous, and I just love her dearly."