The Real Meaning Behind 'Hallelujah' By Carrie Underwood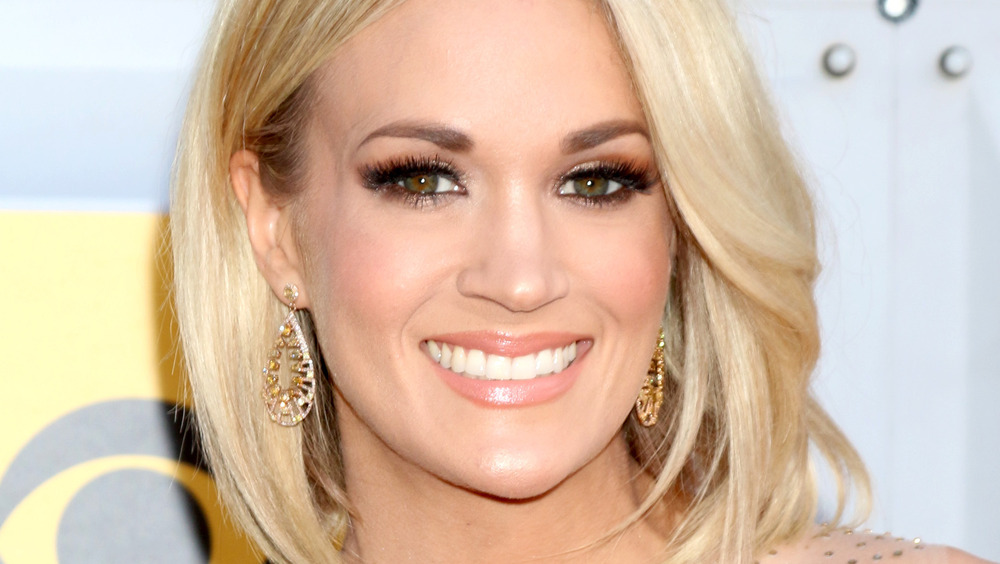 Shutterstock
Leave it to Carrie Underwood and John Legend to usher in the holiday spirit. Underwood's song "Hallelujah," which featured Legend on piano and vocals, came out just in time for the 2020 holiday season. (Note: Per Tennessean, Legend also co-wrote the gorgeous ballad.) The song appeared on Underwood's first Christmas album, My Gift.
In an interview with Billboard from December 2020, Underwood shared her vision for what this music would bring to families and their homes during the holiday season as she prepared to bring her Christmas tunes to the stage in a TV special for HBO Max that month. "I really hope people watch it and just feel at peace. It's the kind of thing that you can watch with your family," she said. "Hopefully, people sing along with me on their couches and just get a sense of hope and peace and love and joy and all of the good things that are about Christmas," she added.
Two of the country singer's songs off the album made it onto the Billboard charts. Her rendition of "Silent Night" placed at No. 3, and an original song, "Hallelujah," appeared at No.5. Now it's time to celebrate "Hallelujah" and give the song the recognition it deserves.
Carrie Underwood's 'Hallelujah' almost didn't make it on her Christmas album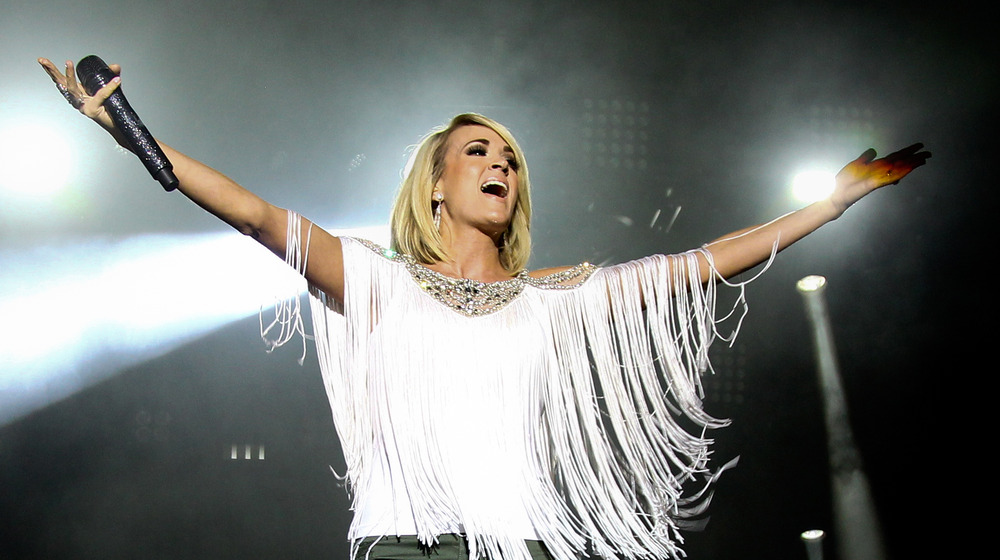 Shutterstock
Not only did Carrie Underwood deliver a chart-topping Christmas album, but she also performed it for an HBO Max TV special. And the songs she performed were special to her heart, as well, but the song "Hallelujah" almost did not make it onto the record.
"We got this song sent to us at the last minute, when we were almost wrapped up with the Christmas album. And I loved the song. It's so beautifully written, and it covers a lot of ground in Christmas," Underwood explained in an interview with Tennessean in December 2020. "There's a lot about Christmas that makes it special. (The song has) this faith element. It puts you in the scenery, talking about the candles and the winter's chill, and then there's this love aspect of it that runs throughout. It mixes all that together perfectly."
And the lyric, "And we whisper all the sweet sounds only we can hear," perfectly describes the kind of music Underwood had blessed us with over the holiday season — and her entire career, for that matter. The song definitely provided some warmth to an otherwise chilly year.