The Real Reason Boris Johnson Won't Attend Prince Philip's Funeral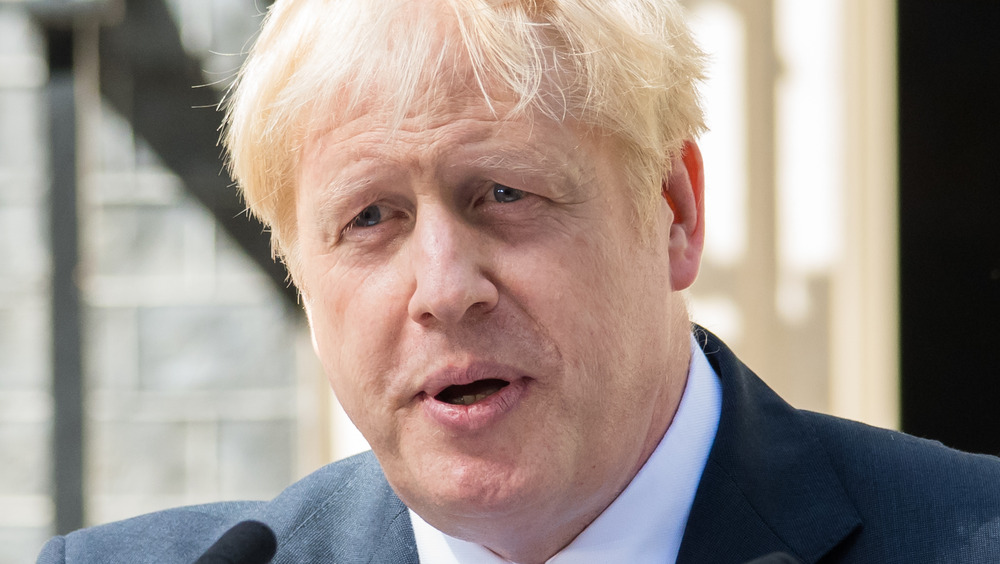 Shutterstock
Although he might be the leader of the British government, Prime Minister Boris Johnson will not be attending Prince Philip's funeral on Saturday, April 17, 2021. Now, maybe you were quick to roll your eyes and think, "of course he's not," followed by all kinds of bleak thoughts about politics and the drudgery of partisan squabbles. However, there's more to Johnson's lack of attendance than political maneuvering. In fact, it's not about politics at all.
The fact is, England remains on a strict lockdown due to a surge in cases of COVID-19. The country was scheduled to move into a less restrictive phase on Monday, April 12, 2021. There's still strong restrictions in place regarding mass gatherings going forward, however, which includes how many people can attend events such as weddings and funerals. There are also social distancing guidelines for gatherings in place to prevent the spread of COVID-19. All attendees of large events must stay six feet away from people they do not live with, as the BBC reports.
As a result of the COVID-19 restrictions, Prince Philip's funeral will be a smaller event than it would otherwise be normally. This is partly due to COVID-19 restrictions, and partly due to the prince's wishes. It will not be a traditional funeral, that's for sure, but according to NBC News, it will be ceremonial. But what does this have to do with Johnson?
Prime Minister Boris Johnson's making room for the royal family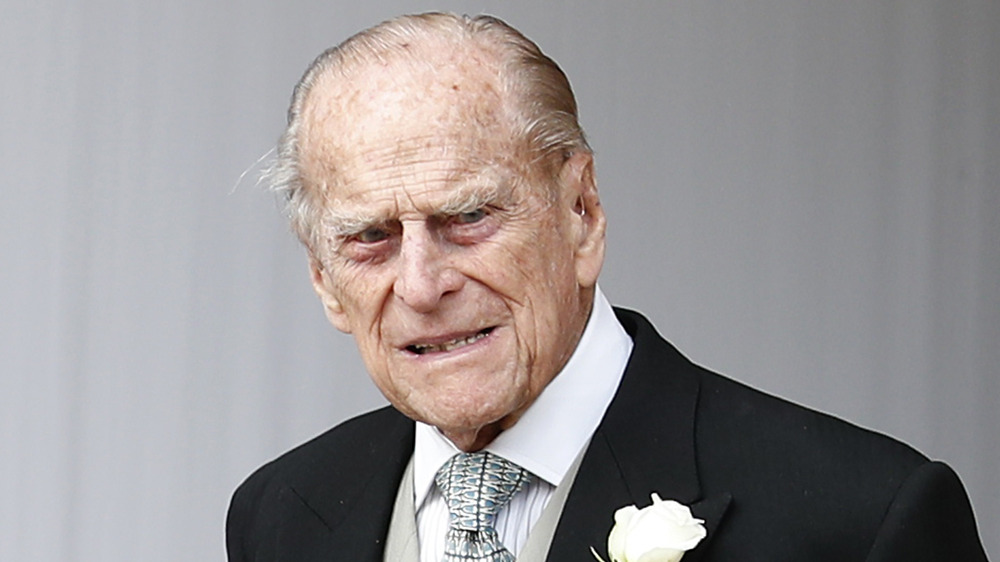 Wpa Pool/Getty Images
The truth is, Prime Minister Boris Johnson will not attend Prince Philip's funeral on April 17, 2021 because of COVID-19 restrictions. By staying home, more of the prince's family can attend the event. NBC News shared the statement Johnson's office issued, which said: "Only 30 people can attend the funeral of HRH The Prince Philip, Duke of Edinburgh. The prime minister has throughout wanted to act in accordance with what is best for the royal household, and so to allow for as many family members as possible will not be attending the funeral on Saturday."
The funeral will take place at Windsor Castle's St. George's Chapel, according to Buckingham Palace. Prince Phillip died in his home at Windsor Castle on Friday, April 9, 2021, as reported by NBC. There will be no public access to the funeral. It will, however, be broadcast live.
If you want to see Prince Philip laid to rest, The Standard reports you should tune into BBC One at 3 p.m. BST. Also, stay tuned to Nicki Swift for live coverage of the televised event as it unfolds.