The Reason Princess Anne Might Be Dressed Differently Than Other Royal Women At Prince Philip's Funeral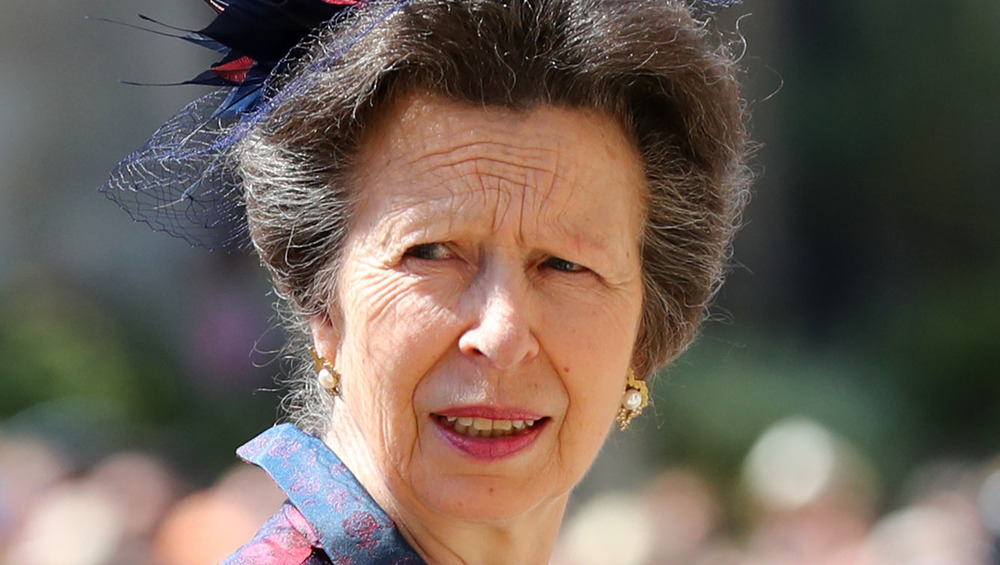 Wpa Pool/Getty Images
While many are debating whether or not Prince Harry will be forced to wear a traditional suit instead of a military uniform at the Prince Philip's funeral after being stripped of his honorary military titles, others are speculating about what the Duke of Edinburgh's one and only daughter, Princess Anne, will opt to wear while honoring her late father. 
As we all know, the royal family is one steeped in tradition and many, many rules — and Prince Philip's funeral will be no different. Across the pond in America, it's the norm for everyone to simply dress in black attire while paying their respects to the deceased, but not the British royals. No, they do things a bit differently. 
As reported by Hello! magazine, it's customary for members of the royal family to don military garb at various state ceremonies, so in the event Princess Anne plans to stick with tradition (and let's be real — it's more than likely that she will), we can expect to see her in something a little more formal than an all-black ensemble. Keep reading after the jump to learn why British royals are often seen wearing military attire.
Members of the royal family are often awarded honorary military titles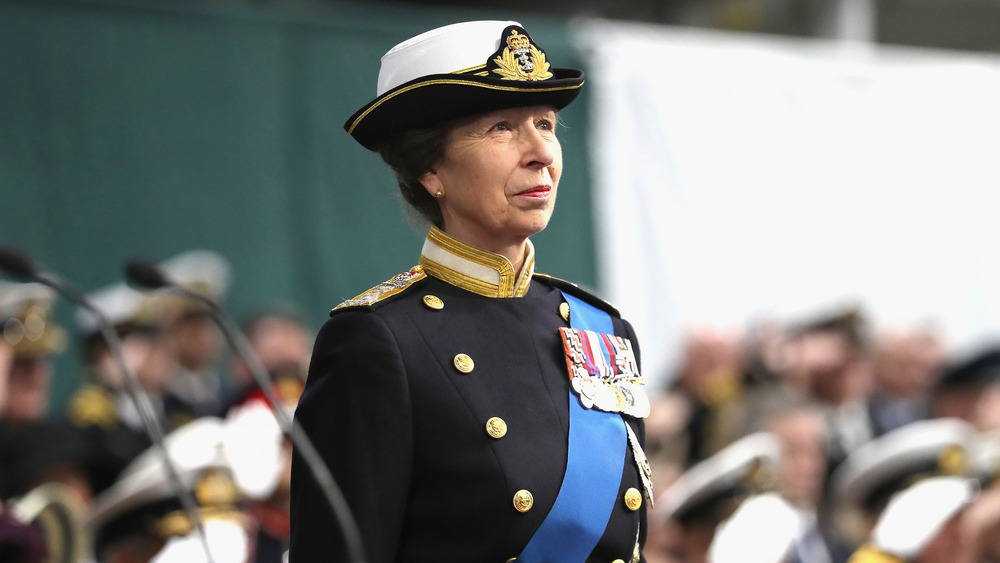 Chris Jackson/Getty Images
While it's true that some members of the royal family earn their military titles the old-fashioned way like the rest of the common folk by serving in the military, other royals are gifted with honorary titles.
As reported by Slate, while Prince Charles and Prince Andrew completed successful careers in the military, Princess Anne did not, but holds the honorary title of rear admiral, immediately qualifying her to don military attire at Prince Philip's funeral. And in 2002, she did just that when she wore rear admiral trousers at the Queen Mother's funeral alongside her brothers Prince Charles and Prince Andrew, who also dressed in uniform. Prince Edward, however, who holds no military titles, arrived to the state affair dressed a bit more inconspicuously in a black morning coat. 
It's still TBD on what the Duke of Sussex plans to wear, so we will leave you with some wise words from the famous man in black himself, mister Johnny Cash. "I'd love to wear a rainbow every day, and tell the world that everything's okay, but I'll try to carry off a little darkness on my back, 'til things are brighter, I'm the man in black."