What Scott Disick's Girlfriend Had To Say About His Friendship With Kourtney Kardashian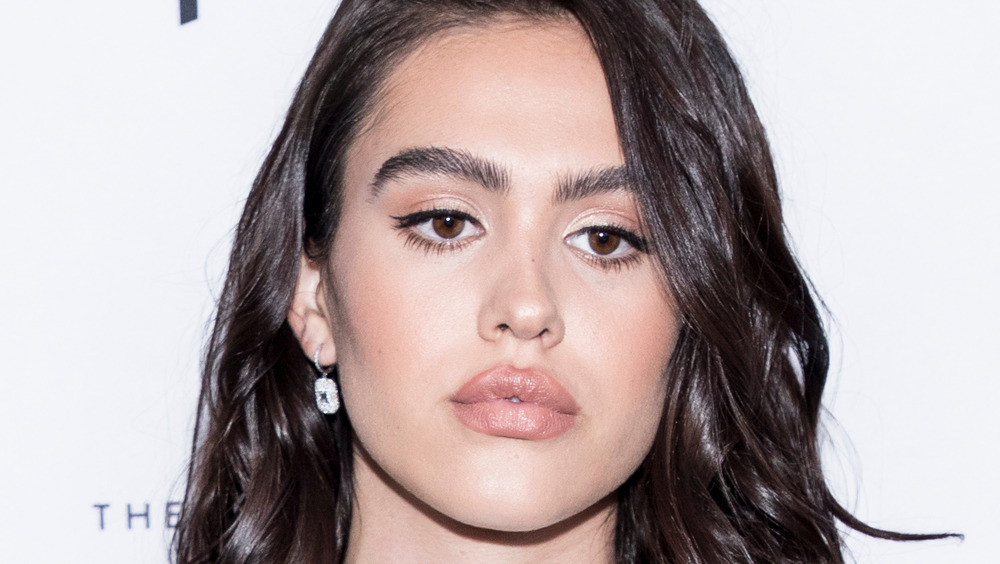 Shutterstock
The real-life Ross and Rachel (or Carrie and Big, Jim and Pam... you get the gist) of Keeping Up with the Kardashians — Scott Disick and Kourtney Kardashian — have had a slew of breakups and makeups before the two separated for good, or for now, in 2015 as reported by People. Fans have been guessing since then if the co-parents of three will reunite.
The pair did nothing to snuff out flames of such rumors by having their first childless sleepover in years, which aired on the April 1, 2021 episode of KUWTK. Disick elaborated in a confessional on the pressure put on by the general public and the Kardashian family for their reconciliation. "They just see two people that spend a lot of time together, do a lot of things with their children, so why can't we have a perfect family and a white picket fence?" Disick said (via Elle). 
A first-half 2021 reunion is unlikely, as Kardashian confirmed rumors brewing since January 2021 (per Cosmopolitan) that she's dating Blink-182's Travis Barker with her February 2021 Instagram share of their hands intertwined. As for Disick, he was first seen with girlfriend Amelia Hamlin in November 2020, as The Sun reported. Disick is fine with Kardashian's new love because, as an insider told Us Weekly in early February 2021, "she and Scott haven't been dating for a while."
But how does Hamlin feel about her boyfriend's continued closeness with his baby mama? Keep reading to find out.
Amelia Hamlin is 'not bothered' by Scott Disick and Kourtney Kardashian's bond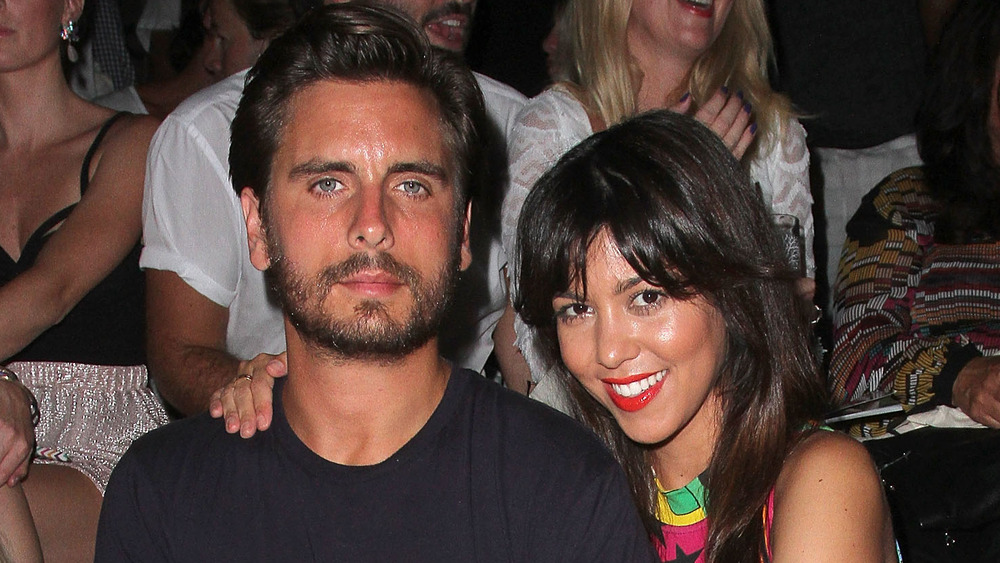 John Parra/Getty Images
Seeing one's boyfriend share an overnight hang with his ex could be problematic, but that wasn't the case for Amelia Hamlin, according to Us Weekly. This comes after the April 1, 2021 episode of Keeping Up with the Kardashians showed Scott Disick and his ex Kourtney Kardashian in an intimate one-on-one hang at her Malibu home. Sans their three children, Kardashian told the show confessional that she "forgot how nice it is to just have a conversation with Scott without the kids" (per E!).
From Disick commenting on how Kardashian ate a cookie ("Holy, look at the way you're placing that in your mouth... You're an unbelievable woman") to Kardashian admitting that she had bragged once about Disick's sexual prowess, the sleepover deets were downright blush-worthy. However, an Us Weekly source has revealed that "Amelia's not bothered by Kourtney," continuing that the actor and Disick had been focusing on their own relationship while the world chattered about the episode. "Their relationship has been heating up and you can totally tell they're serious," the insider said.
That is good news, as Hamlin's mother, The Real Housewives of Beverly Hills' Lisa Rinna, was shown in a trailer for Season 11 of RHOBH agreeing with show co-star Kyle Richards saying about Disick, "He's too damn old... and he has three kids!" Familial disapproval and lingering exes or not, Hamlin and Disick seem to be staying the course.