The Reason Patriots Star Julian Edelman Is Retiring From The NFL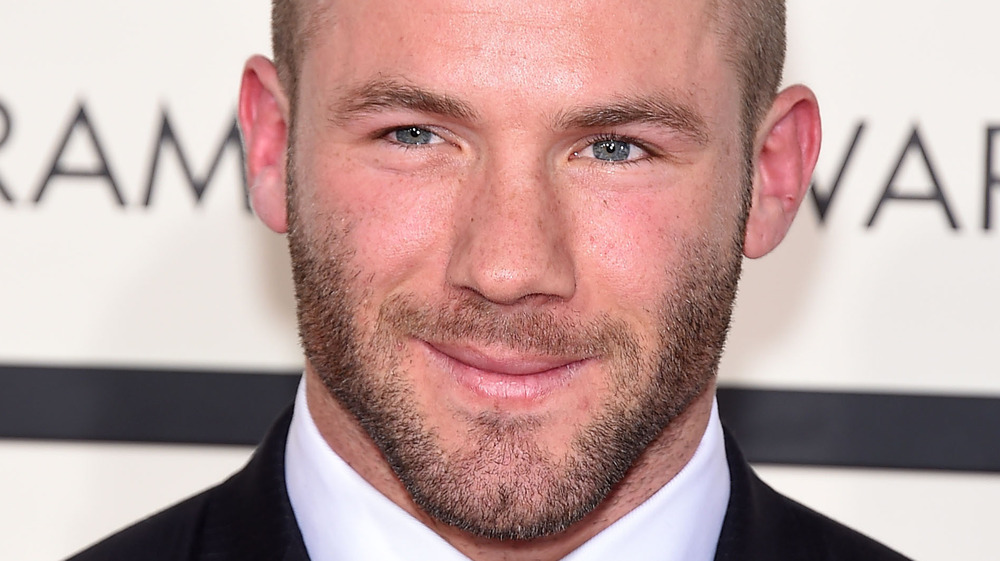 Shutterstock
Julian Edelman is one of the biggest names in football. The wide receiver spent 12 years of his professional NFL career with the New England Patriots after being drafted in 2009, after which he went on to become a three-time Super Bowl winner. The football superstar was even given the highest individual honor of the game at Super Bowl LIII in 2019, when he was crowned MVP.
Edelman sweetly dedicated his MVP win to his family, in particular his daughter, Lily Rose, who was only 2 years old at the time. "I dedicate this one to my family, my little girl, my pops, my moms, my brother and my sister. The people that have helped me get to where I'm at," he said during a press conference, per Boston.com. He continued, "The people that have supported me my whole life, not only in the high times but the low times. People that have been in my corner. It's for them. My little girl, Lily, 2 years old. It's for them."
But, unfortunately for fans of the athlete, he will not be taking to the field with his fellow Patriots to try and earn that MVP honor again, as he announced he's hanging up his cleats. Read on for all the details.
Julian Edelman had 'a helluva run'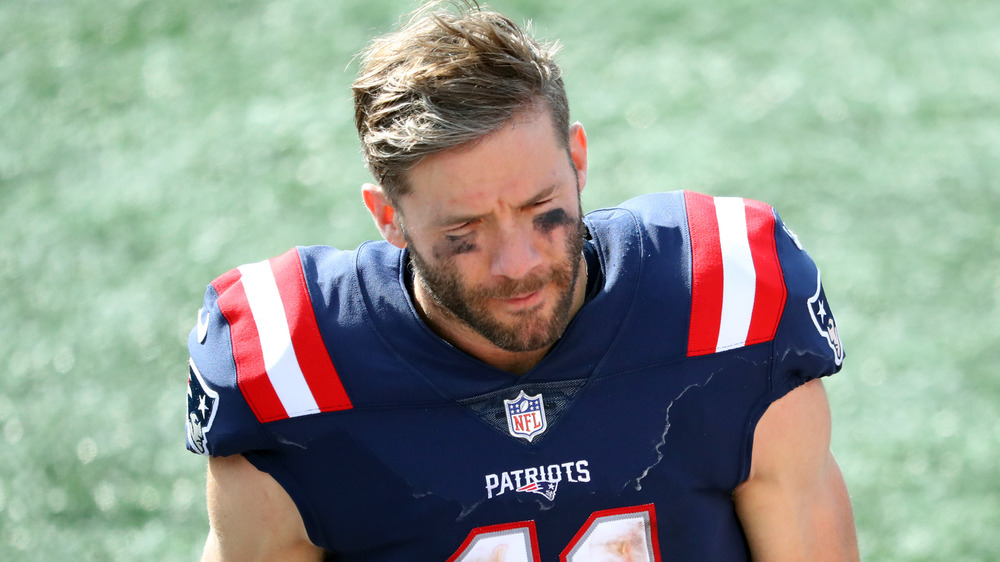 Maddie Meyer/Getty Images
Julian Edelman confirmed on April 12, 2021 that he will be retiring from football and announced the big news in a touching video on Twitter. The 34-year-old shared that an injury had gotten the better of him and he always said he would leave the game when his body had had enough. "Nothing in my career has ever come easy, and no surprise, this isn't going to be easy, either. Now, I've always said, I'm going to go until the wheels come off, and they've finally fallen off," he said. "Due to an injury last year, I'll be making my official announcement of my retirement from football," Edelman continued, noting that, while it "was a hard decision," it was "the right decision for [him] and [his] family." Per ESPN, Edelman had been limited to six games during the 2020/21 season because of a lingering knee injury.
Edelman went on to call his time with the Patriots "the best 12 years of [his] life" and said he'd had "a helluva run." The video showed him on the field at Gillette Stadium in Foxborough, Mass., before he walked towards the tunnel. He had one last look around and said, "beam me up," before disappearing.
Edelman's former New England Patriots teammate Tom Brady told him on Twitter he "always came through," and added, "You never lost that chip on your shoulder and you never let anyone define you as a person or player. I'm proud of you Jules. Love you."