Here's How Much Puma From Black Ink Crew Is Really Worth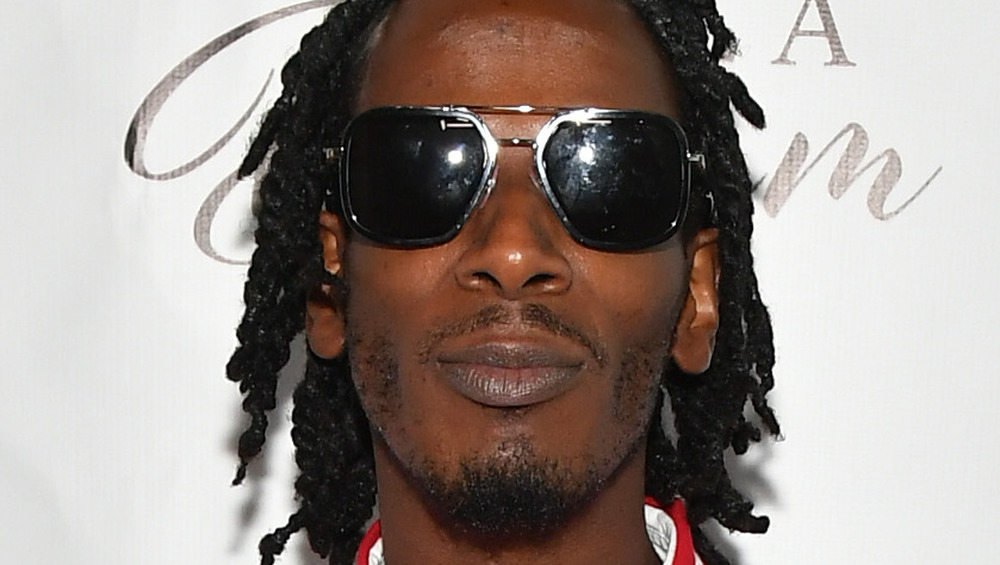 Paras Griffin/Getty Images
Puma, born Paul Robinson, has had one of the biggest roller coaster ride careers on Black Ink Crew: New York. As a longtime friend of shop owner Ceaser Emanuel, fans have watched Puma get fired, start his own tattoo shop Art 2 Ink, before returning to Black Ink after making amends with Ceaser in season eight, via The YBF.
"I ain't got too many friends, especially now," Ceaser said during a confessional, as captured by Atlanta Black Star. "All I got is really Ted and [Puma]. I ain't got no friends." Many fans of the show praised the duo for putting their pride aside and coming back together as friends. "Oh woooow well this is nice to see didn't know they was back on cool terms and friends agin [sic]....glad they settled everything," one fan wrote under a video clip the show page shared on Instagram. 
Since Puma's return, he worked to get his wife Quani Robinson to warm up to Ceaser after the two had a physical fight during the height of their feud. "I don't know why Puma came back to your shop. Like, I actually don't trust you," Quani told Ceaser (via Atlanta Black Star). "He's promoting your business while he's not promoting his own business. It seems like it benefiting you more than it's benefitting him." However, after informing Quani that he gave Puma "half" of Black Ink due to their plans to "take over Harlem," Quani eased her tension against Puma's friend. So how much is Puma worth now?
A friendship worth a hefty sum
As an original cast member of Black Ink Crew, Puma has a net worth of $150,000, via Celebrity Net Worth. The Bronx native's earnings come mostly from his appearances on the hit VH1 reality show as well as his work at his and Ceaser Emanuel's tattoo shops. The two grew up together with Puma often referring to Ceaser as his "brother", per VH1. Puma acquired his nickname during his time as a local NYC graffiti artist. 
His onscreen feud with Ceaser resulted in one of the series' most infamous showdowns where Ceaser physically attacked Puma after he purposely dropped a lemon pepper chicken wing onto the shop floor. Two years after the fight, Ceaser expressed his support for Puma who had gone on to open up his own tattoo shop nearby. "With Puma now, I'm proud of him," Ceaser told All HipHop in 2017. "Yeah, we went through our bulls**t, but as a man, what you're doing on your own, I'm proud of you bro. Even though you have malice toward me and you have hatred, I don't have that," he continued. "He don't remember that we know each other. I know what you been through, just like you know what I been through. You might sit there and say, "f**k Ceas." I'm not saying that. I still got love for you, homey." Ceaser also expressed his openness to reconcile with Puma, a prerequisite to their rekindled friendship. And, hey, it seems the friendship has earned the duo a healthy sum.