The Real Reason Lorena Bobbitt Never Remarried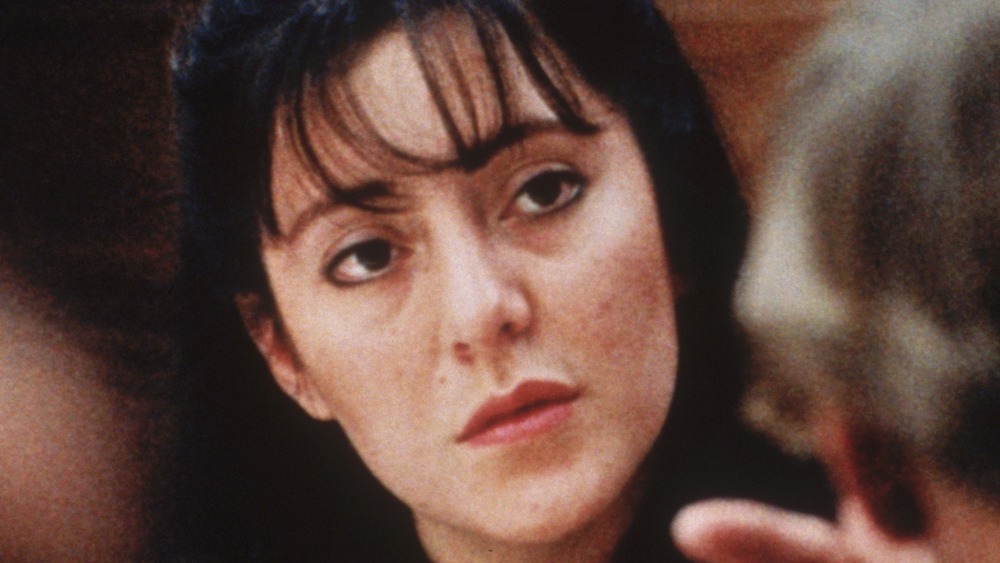 Consolidated News Pictures/Getty Images
This article contains mentions of sexual assault and domestic violence. 
Known to the world as Lorena Bobbitt, Lorena Gallo was thrown in the spotlight overnight in 1993.
The Ecuador native who was raised in Venezuela immigrated to the United States in the late 1980s in search of the American Dream, according to Vanity Fair. Instead, she found herself living a nightmare. Gallo was charged with malicious wounding after she cut off her husband's penis on June 23, 1993, as The New York Times reported at the time.
Gallo argued she had done so as a response to years of sexual, physical, and psychological abuse at the hands of John Wayne Bobbitt, whom she married in 1989 at age 19, not long after arriving in Virginia on a student visa, per Vanity Fair. Gallo claimed her then-husband forced himself on her after returning home from a night out in Washington D.C. with a friend, according to ABC News. After he fell asleep, Gallo went to the kitchen to have a drink of water when she spotted a 12-inch carving knife on the counter. Memories from years of abuse came rushing back, and the woman used the object to remove her husband's organ, The New York Times reported.
In January 1994, a jury found Gallo not guilty by reason of temporary insanity, according to a separate New York Times report. Bobbitt was also investigated for marital assault but was acquitted in November 1993.
Gallo now lives a productive life, but the former Lorena Bobbitt never remarried. Keep scrolling to find out why.
Lorena Bobbitt has been in a relationship for more than 20 years but isn't officially married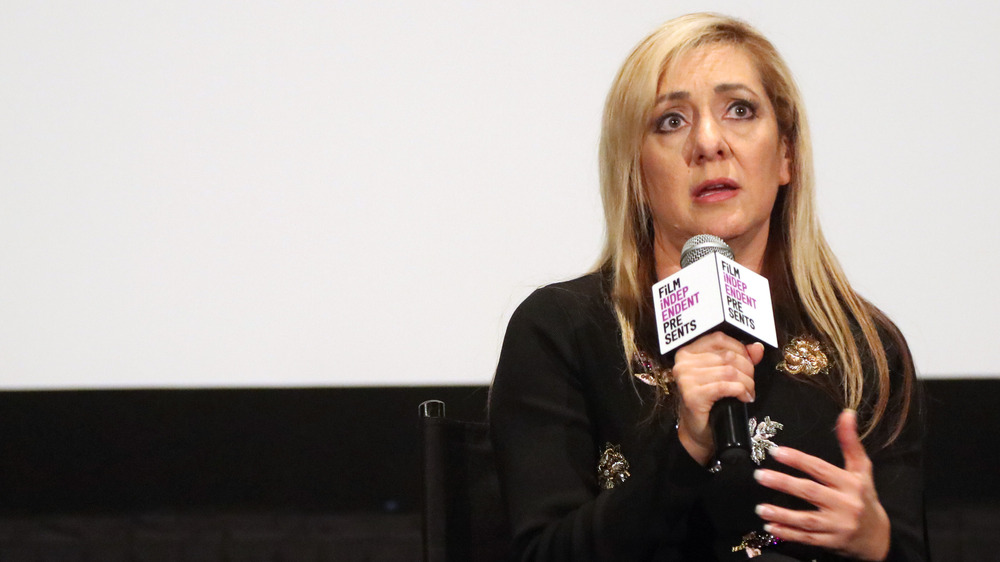 Tommaso Boddi/Getty Images
Lorena Bobbitt, who has reverted to Gallo since divorcing John in 1995, is now an advocate for domestic violence survivors and victims. She has also since found true love.
After divorcing Bobbitt, Gallo re-enrolled in community college in Virginia where she met David Bellinger, whom she has spent the last 20-plus years with, according to Vanity Fair, and has referred to as her "soulmate," as Oxygen noted. "I didn't just fall in love with David like I did with John," Gallo told Vanity Fair. "It was a friendship that grew into love."
She told Vanity Fair that she found in Bellinger what she was looking for in Bobbitt: the family, the job, the home. In 2005, the couple welcomed a daughter, Olivia, but the two never tied the knot, even though she sometimes refers to him as her husband.
"I believe in marriage as an institution, of course, and I respect that," she said, as reported by USA Today. "It was my choice. He even says, 'If you're ready to marry, I'll just show up!'" Gallo wasn't eager to remarry fast after the traumatic events of 1993-94, so the two just kept putting it off, Gallo said. So they kept saying, "Well maybe this year." "And this year comes and goes. So it's been over 20 years now," she laughed. "It's great."
If you or someone you know is dealing with domestic abuse, you can call the National Domestic Violence Hotline at 1−800−799−7233 or TTY 1−800−787−3224. You can also find more information, resources, and support at www.thehotline.org.