Who Is Brian Kelley's Wife, Brittney Marie Cole?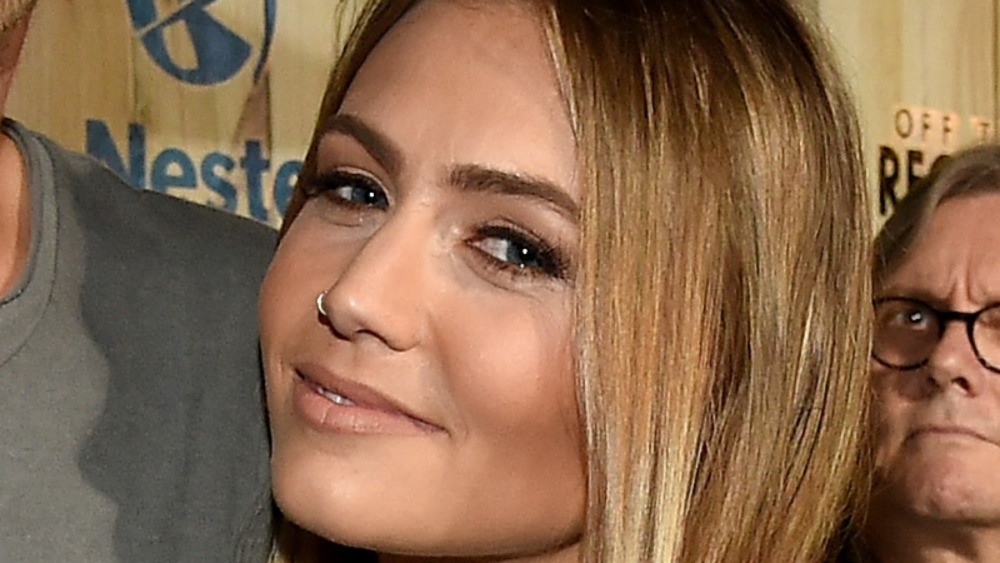 Rick Diamond/Getty Images
Florida Georgia Line's Brian Kelley had a feeling that his wife Brittney Marie Cole was someone special as soon as he met her. However, it took them a few years to officially start dating, as they were seeing other people when they first met. "She definitely caught my eye [back then]," Kelley admitted to People in December 2013 about their first encounter. "Brittney's the most beautiful woman I've ever seen. I always knew in my heart that if I were single, then I wanted a chance with her. She was my dream girl."
The stars eventually aligned for Kelley and Cole, and they dated for seven months before eloping in late 2013. "The whole process has been non-traditional," the country musician continued about their strong connection and surprise wedding. "There was no official proposal or exchanging of rings. We had just fallen in love, and I knew I couldn't live without her. It sounds like a terrible cheesy movie, but when you know, you know!"
The pair have been inseparable since they got together, and now have a happy family of four dogs (per 97.5 WAMZ radio) and an ethical clothing brand they run together. While we know Kelley and Cole are undeniably in love with each other, we don't know much about Cole herself. Keep reading to get the scoop on Brian Kelley's wife, Brittney Marie Cole.
Brittney Marie Cole has lived a rags to riches story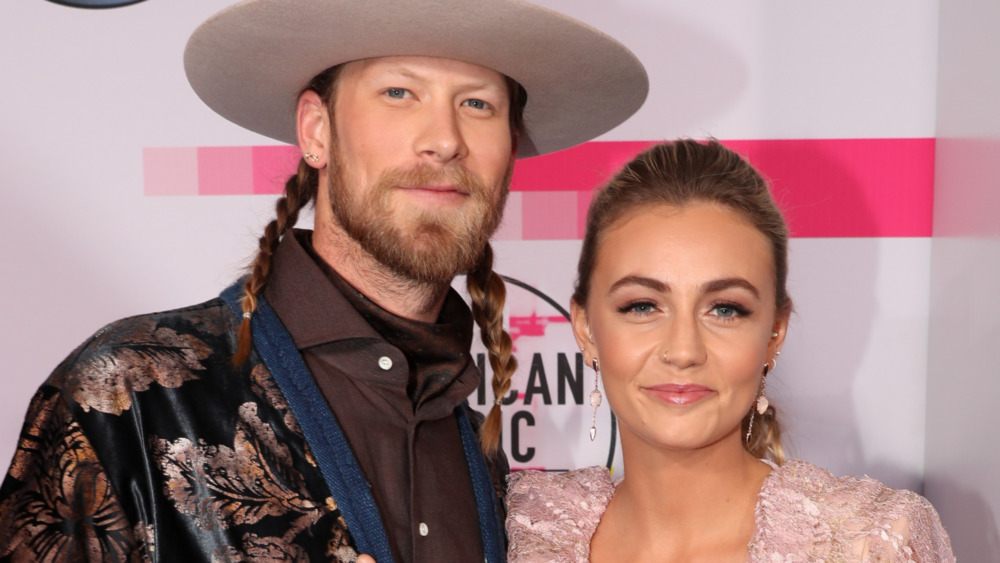 Chris Polk/ama2017/Getty Images
Brittney Marie Cole is very honest with her followers and has opened up about her troubled past. In an October 2018 post to her Instagram, she reflected on the hurdles she faced in her early life and how far she has come. "I haven't always had it easy, and I still struggle," she wrote. "I've faced feats only God understands, I've lived in a flooded double wide trailer, I was orphaned at 17, I was broken and depressed. But God always provided even when I didn't trust... and now I'm here," she proudly shared.
Now, the former University of Georgia student helps Brian Kelley run their sustainable clothing brand, Tribe Kelley, which has a sweet dedication to Cole's bloodline. It turns out she is part Native American, and the brand's teepee logo honors that background. "The teepee that you find in our logo has several meanings. I am proud to say I have Native American blood in me passed down from my maternal lineage. I grew up in Indian Springs, Georgia drinking the 'healing water' (that smells like eggs! haha) I participated in Creek Indian festivals and rituals as a child," Cole wrote on Tribe Kelley's website. "I went on to study several upper level courses of Native American History in college and loved the metaphorical meanings behind the teepee..." she continued.
It seems that Cole's life journey to her husband was simply "Meant to Be."