The Real Reason You Can't Visit Princess Diana's Grave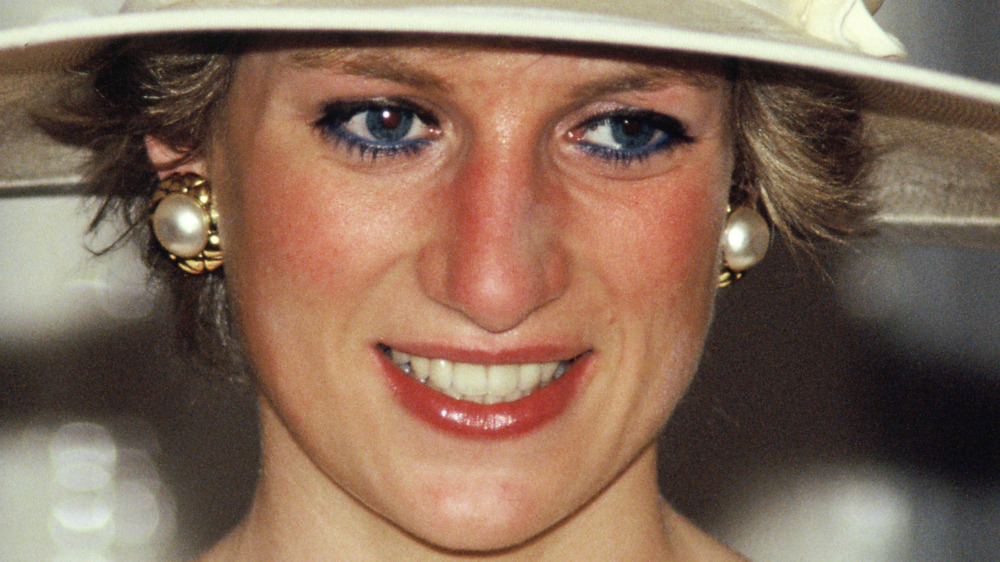 Georges De Keerle/Getty Images
Princess Diana died on August 31, 1997 in an infamous car wreck that stunned the world. The 36-year-old Princess of Wales perished when her car plowed into the side of a tunnel while attempting to evade paparazzi.
Diana's death was a shock to everyone, especially the British. Although she had already divorced Prince Charles, British nationals gave the late princess the royal treatment. Parade reports that more than a million people stood on the streets between Kensington Palace and Westminster Abbey to pay their respects to the People's Princess.
On the day of her funeral, Diana was buried on her family's estate, Althorp Park. According to Parade, "She was wearing a black woolen long-sleeved cocktail dress by Catherine Walker that she had ordered only weeks before she died, and holding a set of rosary beads that were a gift from Mother Theresa."
With the death of Prince Philip on April 9, 2021, there has been renewed interest in Diana's grave, leading many to wonder if they can visit. The short answer: No. Why? Read on to find out.
Diana's grave moved to a place only family can access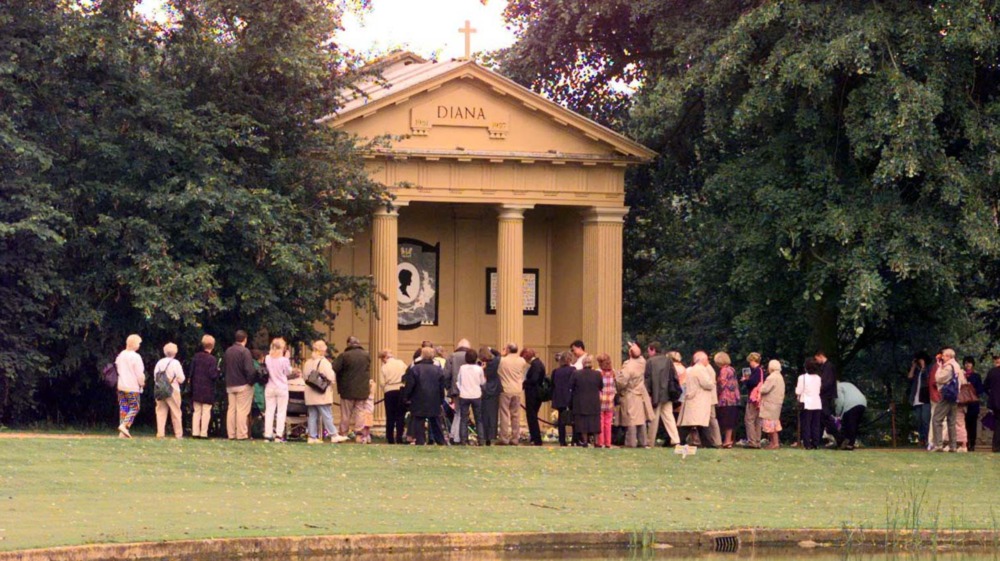 Anwar Hussein/Getty Images
While Diana was initially intended to be placed in her family's vault at their church, her brother Earl Spencer feared that such an accessible gravesite would attract too many visitors, according to Parade. Out of respect for Diana's family, especially her then-young sons, Prince Harry and Prince William, he instead decided to lay Diana to rest on an island within their estate.
While the island is not open to visitors, Althorp Park is. Visitors can go to the lake — the path to which is lined with 36 oak trees, one for each year of Diana's tragically short life. From the edge of the lake, visitors can look out at the island, where Parade reports "... the white memorial urn ... glows among the lush greenery."
There is also a temple on the lake dedicated to Diana (pictured above), where visitors can leave flowers and notes. Via The Sun, the temple is adorned with a black-and-white profile portrait of the princess atop a black bench. The Oval Lake, as it is called, actually underwent a major redesign in 2017 to commemorate the 20th anniversary of the princess' death.