Why Bobby Brown Believes Nick Gordon Is Responsible For Whitney Houston's Death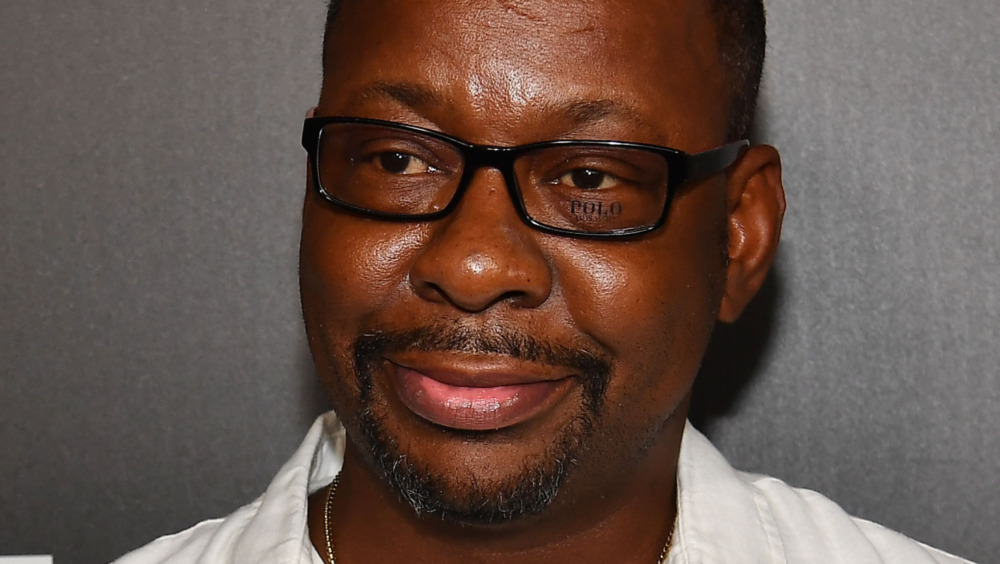 Paras Griffin/Getty Images
Bobby Brown is speaking out about the death of his ex-wife, Whitney Houston, and the former couple's only daughter, Bobbi Kristina Brown. Houston died after she was found unconscious in a bathtub inside her hotel room at the Beverly Hilton Hotel on February 11, 2012, according to People magazine. Not unlike her mother, Bobbi Kristina was found unresponsive in a bathtub at her home in Georgia, years later, on January 31, 2015. According to MTV, she was taken to the hospital where she remained on life support until she died six months later.
Bobby Brown sat down for a chat with Jada Pinkett Smith for an episode of her Facebook Watch series Red Table Talk that was released on April 14, 2021. During the interview, the R&B singer opened up about the struggles that he has faced in his life, including the tragic deaths of Houston and Bobbi Kristina. He also revealed who he thinks is responsible for their deaths. Keep reading to find out what he had to say.
Bobby Brown blames Nick Gordon for the deaths of Whitney Houston and Bobbi Kristina Brown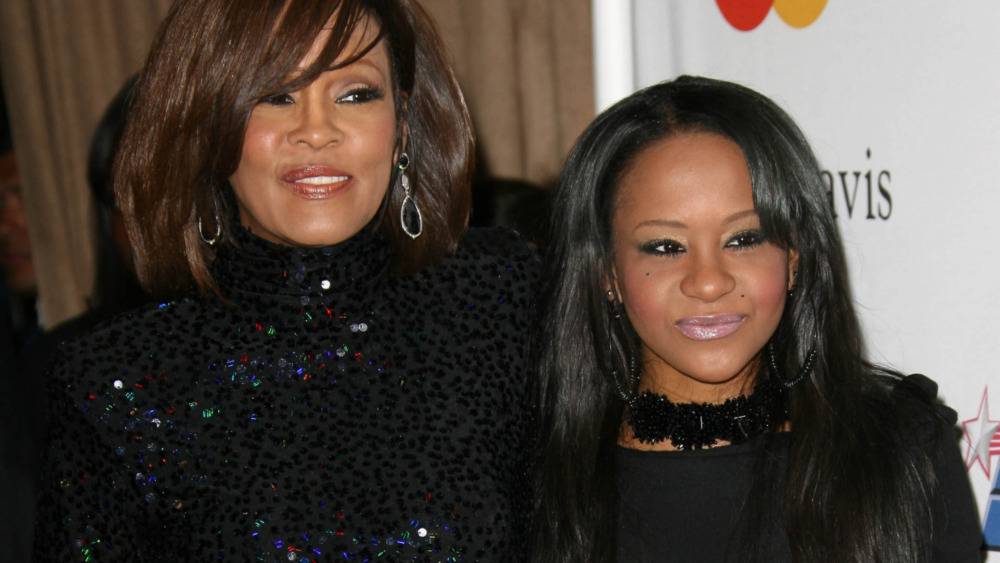 Shutterstock
During his interview with Jada Pinkett Smith on Red Table Talk, Bobby Brown was asked if he thought that Nick Gordon, his late daughter's fiance, had supplied Bobbi Kristina Brown with drugs. "Definitely," he responded. He went on to place the blame of both Whitney Houston and Bobbi Kristina's deaths squarely on Gordon's shoulders. "He was the only one there with both situations with my ex-wife and my daughter, and they both died the same way," he said.
Speaking specifically about his daughter's relationship with Gordon, Bobby Brown said that she was "stuck in a relationship — an abusive relationship — with a boy that basically controlled her to the point where her life was taken." Bobby further opened up about losing Houston and his daughter. "It was rough, and it still is rough. I think about it every day. [The pain is] pushed down. I'm keeping it away from me as much as possible because I couldn't do nothing then and I can't do anything now," he said. Gordon was investigated for "attempted murder" following the death of Bobbi Kristina, according to People. Gordon was never charged, however, and he died following a heroin overdose in January 2020, according to TMZ.