Black Ink Crew: Who Is Teddy Ruks' Wife, Euni?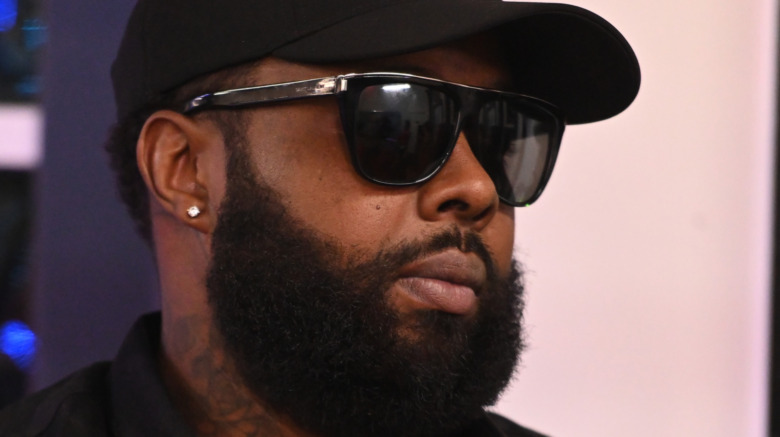 Paras Griffin/Getty Images
If you're a tattoo enthusiast (or just watch a lot of hit reality TV), chances are you have seen VH1's Black Ink Crew, a show about tattoo artists, their work, and personal relationships. And of course, there's plenty of drama thanks to Teddy Ruks, who has appeared on the show since season 4.
The new season, premiering April 19, 2021, promises loads of tension. The COVID-19 crisis upended the tattoo industry, and shop owner Ceaser took his crew to Atlanta, Ga. so they could still make money, according to Hollywood Life. Ruks spent a lot of time on his relationship with his wife during the pandemic and is reportedly putting more time into his music career. The star is also passionate about his sneaker collection, which he frequently shows off on Instagram. Considering Ruks' impressive net worth, it's no shock that he has numerous Air Jordan's, Air Force 1's, and Yeezy's.
When he's not creating incredible art or shoe shopping, Ruks is a happily married man. Keep reading for more details about his personal life.
Teddy Ruks' wife is not a cast member of Black Ink Crew
Teddy Ruks' wife is out of the spotlight and not a reality TV star, according to Distractify. The news came as a shock to fans since Ruks reportedly dated cast member Tatti and flirted with Krystal, per the outlet. He allegedly hooked up with castmates Jadah Blue, London, Sky Days, and more, according to Atlanta Black Star.
On an April 2020 episode of Black Ink Crew, Ruks introduced his wife Euni, a Korean Instagram model, to who he has been married to since 2018, per Distractify. The star was clearly smitten when he took her out to dinner. "I don't think I've ever loved somebody the way I love you. I cherish you. Like this is the happiest I've been in a very long time," he said. "You've brought a joy to my life that I haven't had in a very long time. And it was like that fairy tale moment love at first sight."
And Euni appears to feel the same. She gushes over her man on Twitter, writing, "Only sweet on him. Everybody else can get the stank face." She also gave some insight on how they spend their free time and tweeted, "Y'all wouldn't know by looking at him, but Teddy loves Moscato. We drink it on most nights at home to unwind. He saw me with a glass a few months ago and hasn't stopped trying wines with me since."