The Real Reason Prince's Ashes Will Be On Display At Paisley Park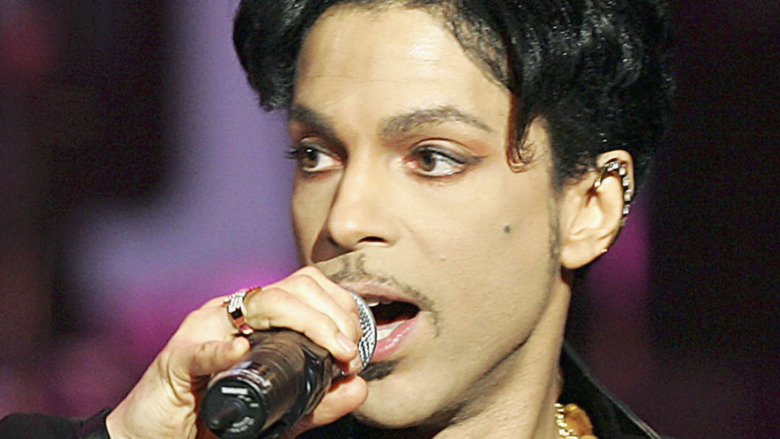 Kevin Winter/Getty Images
The music world lost an icon when Prince (legal name Prince Rogers Nelson) died of an accidental fentanyl overdose on April 21, 2016, per People. Widely regarded as one of the greatest musicians of all time, the seven-time Grammy winner first rose to fame during the '80s with the success of albums like Purple Rain (1984) and Sign O' The Times (1987). He was recognized for his contributions to the music industry with inductions into the Rock and Roll Hall of Fame in 2004 and the Grammy Hall of Fame in 2010. Alicia Keys, who welcomed him into the Rock and Roll Hall of Fame, said in her induction speech that though "there are many kings ... King Henry VIII, King Solomon, King Tut, King James, King Kong, the three kings ... there is only one Prince" (via EW).
Judging by the legacy the music changemaker has left behind, it seems fans agree with Keys. In 2020, CBS aired a remotely filmed tribute concert, "Let's Go Crazy: The Grammy Salute To Prince," which featured tributes to "The Purple One" from fellow musical stars Gary Clark Jr., Earth, Wind & Fire, Foo Fighters, H.E.R, John Legend, and others. And as the five-year anniversary of Prince's death approaches in 2021, fans can expect a very special display, involving Prince's ashes, no less. Here's what to expect.
Fans can pay their respects to Prince on the anniversary of his death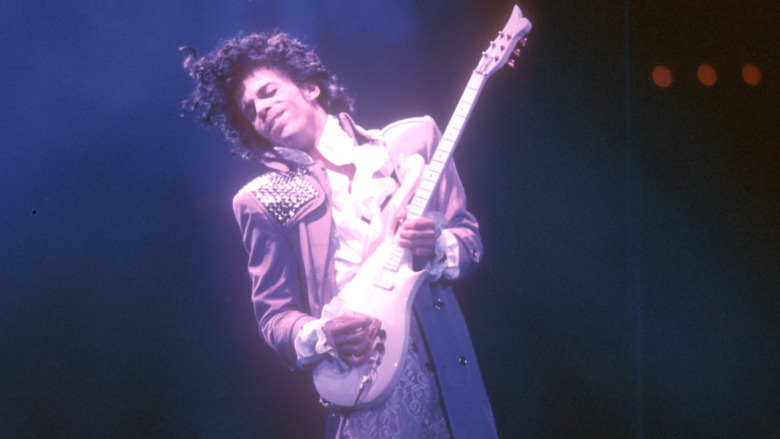 Michael Ochs Archives/Getty Images
According to People, Prince's Minnesota estate, Paisley Park — which he viewed as his "creative sanctuary" — will open its doors for fans to pay their respects for a limited time on April 21, 2021. The event will also put the musician's ashes on display in a ceramic urn, after they were initially moved to a less prominent spot in the compound's atrium, according to the Associated Press. Per the official Paisley Park website, fans and mourners can celebrate Prince's life by attending the remembrance event "on April 21 from 9 a.m. to 9 p.m. local time in 30-minute increments, with 70 time slots available to accommodate a total of 1,400 people."
The site's executive director, Alan Seiffert, wrote that while "Prince's passing remains incomprehensible to all of us, we celebrate his life and legacy every day at Paisley Park, a place that Prince wanted to share with the world." He added that the fifth anniversary of Prince's death is an especially poignant time to acknowledge the impact the musician had on the world. To date, the event has been flooded with RSVPs, once again showcasing Prince's ability to touch lives. Anyone wishing to attend may sign up to join a waitlist, if more tickets become available in the future.