Inside Queen Elizabeth's Relationship With Her Great Grandchildren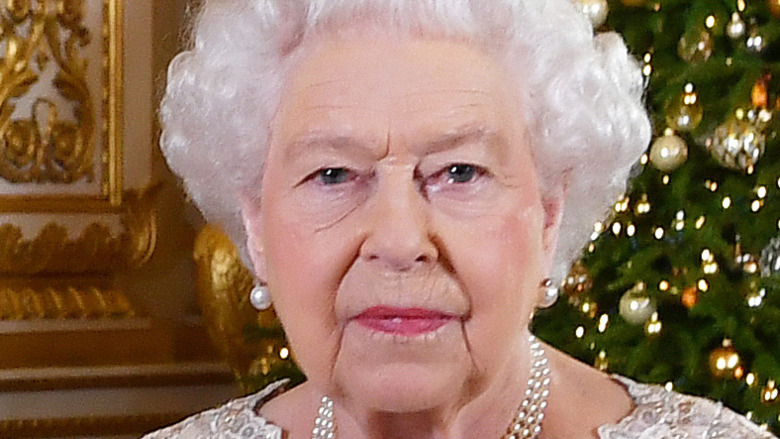 Wpa Pool/Getty Images
An Italian proverb says, "If nothing is going well, call your grandmother." But if you're Queen Elizabeth, that may mean that your phone never quits ringing. While the queen already has her hands full with 10 great grandchildren, this summer they'll be making room for one more at the royal kids' table: Prince Harry and Meghan Markle's second child, a daughter. (That is... uhh... if tensions start to settle between all parties after that Oprah Winfrey tell-all interview.)
While many consider HRH to be way too busy executing important royal tasks and solving all of the United Kingdom's problems to be bothered with her great grandchildren, that doesn't appear to be the case when it comes to this famous great grandma, or "Gan Gan" as her great grandchildren lovingly refer to her, per Showbiz Cheat Sheet!
So what's it like to be one of the great grandchildren in the queen's ever-expanding brood? Keep reading after the jump to find out!
Queen Elizabeth is your average great grandma... in a tiara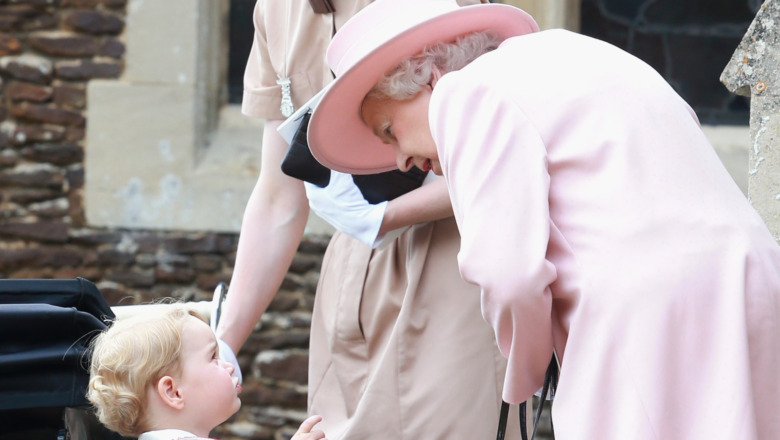 Chris Jackson/Getty Images
According to ShowBiz Cheat Sheet, Queen Elizabeth isn't much different from other great grandmas around the world. Protective, authoritative, but also playful and fun at just the right times. It's reported that even as a grandmother those characteristics rang true for the queen. Take for instance when Princess Diana tragically passed away in that fatal middle-of-the-night car crash. Instead of allowing Prince William and Prince Harry to be woken up and alerted immediately, she insisted that they be allowed to sleep and only given the news the next morning upon waking.
But that's not all — Her Majesty also knows how to lay down the law! Just ask Prince George. Reportedly Queen Elizabeth set the little tike straight when she told him that he needed to pick up his toys as it was not the staff's place to do so. We're gonna guess that little George fell in line pretty quick after receiving marching orders from Queen Gan Gan. 
Alas, it appears the queen isn't all business. She's been known to "spoil" her gaggle of great grandkids from time to time. During a documentary titled Our Queen at 90, Kate Middleton shared an anecdote about the way in which Queen Elizabeth bestows gifts to her great grandchildren. "She always leaves a little gift or something in their room when we go and stay, and that just shows her love for the family," the duchess dished.
We have only one question — is she willing to adopt any more great grandkids? Pretty please?