The Truth About Chet Hanks Relationship With His Parents Tom Hanks And Rita Wilson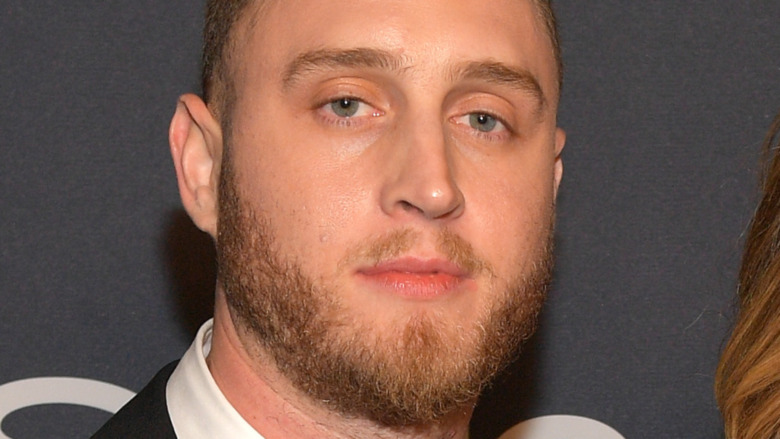 Matt Winkelmeyer/Getty Images
Tom Hanks and Rita Wilson are one of the most iconic couples in Hollywood. They have been married since 1988 — a legendary run, given their industry. The couple first met on an episode of Bosom Buddies in 1984, according to Good Housekeeping. Hanks knew she was the one right away, telling GQ (via Daily Mail), "Rita and I just looked at each other and — kaboing — that was that. I asked Rita if it was the real thing for her, and it just couldn't be denied."
Wilson was right by her husband's side through all of his career milestones, even when he won back-to-back Oscars in 1995. Hanks gushed over her support in his acceptance speech for Forrest Gump, and later told Oprah Winfrey, "I view my wife as my lover, and we have a bond that goes beyond words like wife or girlfriend or mother ... Without my connection with Rita, I don't know how I would've been able to connect with what Forrest was going through."
Hanks was also on hand to support his wife when she received a star on the Hollywood Walk of Fame in 2019, according to TODAY. "She has a highlight reel that any of us would envy," he said.
The couple shares two children (plus two from Hanks' previous marriage) including their son, Chester (Chet) Marlon Hanks, who was born in 1990. Keep reading for more details about what life with their son is really like.
Tom and Rita helped Chet overcome addiction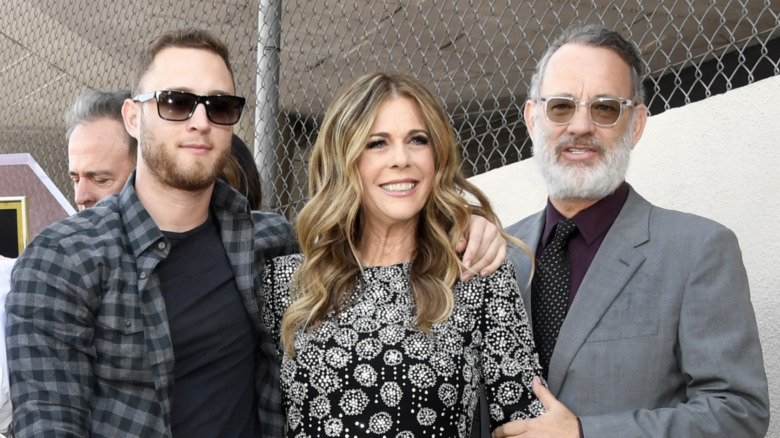 Frazer Harrison/Getty Images
Chet Hanks is the oldest son of Tom Hanks and Rita Wilson, but he is known as the "black sheep" of the family, according to The Sun. As an actor, Chet scored recurring roles in Shameless and Empire from 2016-2018. He also starred alongside his father in the 2020 World War II movie Greyhound.
Although Chet appeared focused on his acting career, he struggled with substance abuse, per Us Weekly. He opened up about his journey to sobriety in September 2015, saying, "If I can change, you can change. There is a solution. ... It's been a long journey discovering who I am. Because [of] all the pressures that I've dealt with in my life — you know, being the son of my dad and everything. Just trying to find where I fit in."
Tom was proud of his son for improving his life and commitment to making changes. "As a parent, you love your kids unconditionally," he told ET. "You support them every step of the way. You got to applaud the bravery and honesty when it actually comes out of your own house."
Chet knew he would not be where he is today without the support of his parents. "They couldn't be more supportive," he said (via ET). "Every step of the way... They've always been there for me and I'm really lucky."
If you or someone you know is struggling with substance abuse and mental health, please contact SAMHSA's 24-hour National Helpline at 1-800-662-HELP (4357).