Inside The Shared Business Ventures Between Jennifer Lopez And Alex Rodriguez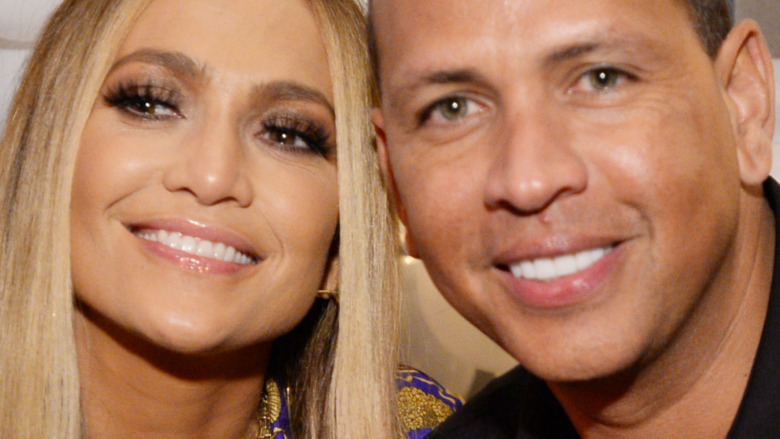 Andrew Toth/Getty Images
It looks like a wedding won't be happening for Jennifer Lopez and Alex Rodriguez. Us Weekly confirmed back in March 2017 that the two were dating, which meant that they had gone public with their seemingly picture-perfect (if arguably strange) relationship. However, in March 2021, things took a turn when buzz started that they had broken up. After apparently still trying to make it work, the duo announced on April 15, 2021, that they had split for good. While the romance is over, that also means that the two have to decide how they are going to handle the fact that they were involved in various business ventures together which are worth mega-bucks!
While Lopez and Rodriguez were still an item, the two stars invested $11 million into Super Coffee, according to Yahoo! Finance. On top of that, Page Six notes that they inked a "deal with self-care company Hims & Hers, which saw them become investors." They were also reportedly working with Fitplan, which meant "collaborating with the app to offer fitness coaching." And then, there's the real estate that they bought while they were surely still planning their future together. The pair snapped up both a home in New York as well as "a $33 million mansion on Star Island in Miami which they purchased together in August 2020."
So, what happens to their joint business ventures and pricey investments now that they've split up?
Jennifer Lopez and Alex Rodriguez are facing 'a business divorce'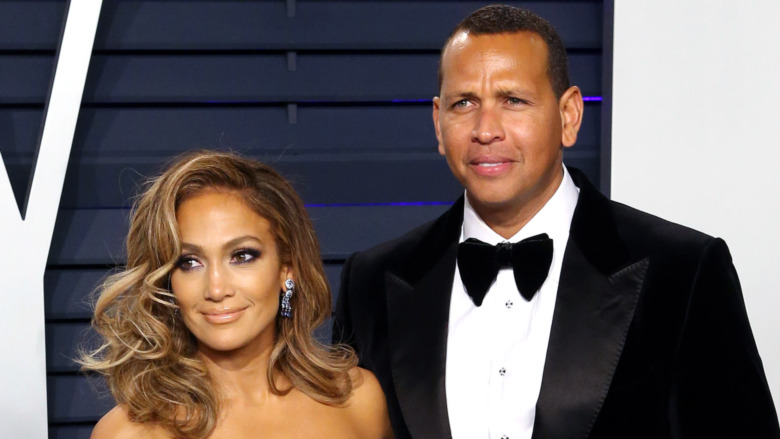 Shutterstock
Jennifer Lopez and Alex Rodriguez may have gone in on various business ventures together during their relationship, however, one thing that didn't work out for them was their bid to purchase the New York Mets. Although that was surely disappointing at the time, a source told Page Six in March 2021, "Everyone who works on the business side for the couple is mostly saying, 'Thank god they didn't buy the Mets.'" Why is that? Well, the insider explained, "Even though the deal would have seen Alex and Jennifer putting in their own separate investments, it would have been a huge mess to get out of it."
However, that doesn't mean that it will be easy to deal with the couple's split when it comes to their investments. The source noted that there had "been frantic meetings at A.Rod Corp" when it came to "how to divide their assets." Granted, while the situation was apparently "less complicated" because "[t]hey were not yet married," according to the insider who spoke to Page Six, chair of Davidoff Hutcher & Citron's divorce and family law group, Leslie Barbara, told Yahoo! Finance that "[e]ven though the parties are not legally married, it's still nonetheless a divorce — a business divorce." 
The expert added, "The rules are slightly different but a divorce of its own kind."