Inside Queen Elizabeth's Relationship With Prince William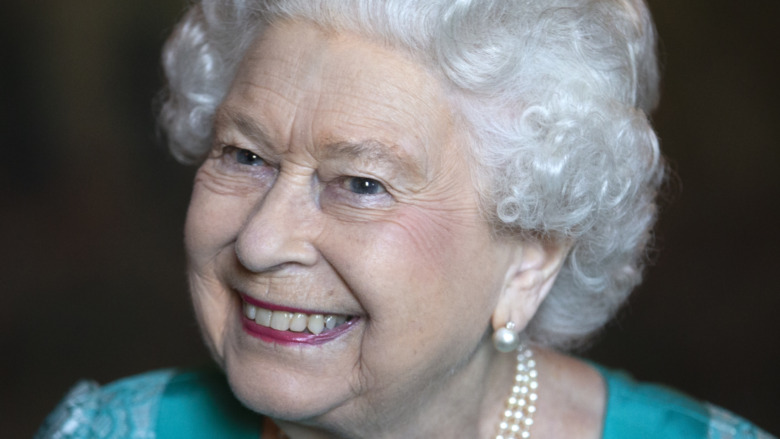 Wpa Pool/Getty Images
Queen Elizabeth II is a beloved public figure as she has been on the British royal throne for nearly 70 years, making her the world's longest-serving monarch (per Guinness World Records). Since ascending to the throne in 1952 at the age of 27, she's lived through over 10 British prime ministers and U.S. presidents, according to BBC, and has had the privilege to watch her family grow into what it is today. Her Royal Highness and the late Prince Philip — who died peacefully at age 99 on April 9, 2021 — have four children; eight grandkids, including Prince William and Prince Harry; and 10 great-grandchildren.
However, the queen's relationship with the Duke of Cambridge has arguably been a focal point in both the family and the tabloids as she's not just his grandmother, but also his mentor and royal role model because Prince William is second-in-line to the throne behind his father, Prince Charles, as a future King of England after her death. For this reason, it has long been believed he holds a special place in her heart.
Keep scrolling to find out more details about Queen Elizabeth's bond with Prince William, including whether he's her "favorite" grandchild.
Prince William doesn't called his grandmother 'Your Majesty'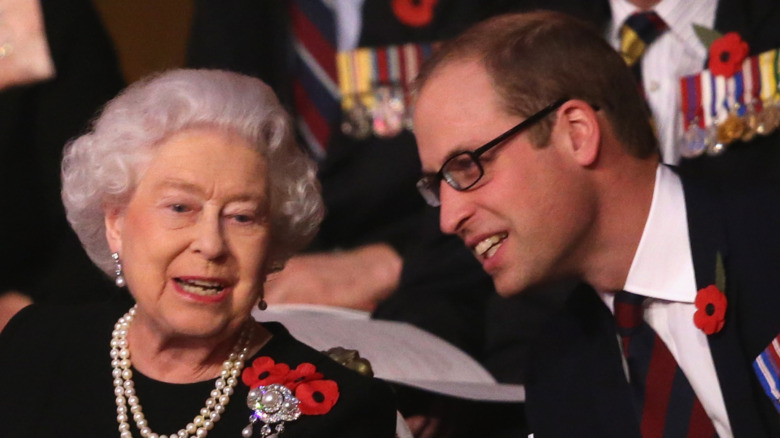 Chris Jackson/Getty Images
Prince William has been preparing to take over the throne for a long time and he once reflected on what it's been like to learn from Queen Elizabeth II. "Growing up, having this figurehead, having this stability above me has been incredible," he told People in 2016 while commenting on her support. The Duke of Cambridge continued, "I have been able to explore, understand, slightly carve my own path. I greatly appreciate and value that protection."
Royal historian Robert Lacey also told People that when Prince William was young, the queen would train him. "When William became a teenager, she would have him at Windsor Castle and would open the state boxes and guide him through the papers," he explained. "It was William's constitutional education."
So does the queen favor Prince William over the rest of her grandchildren because he's the heir to the throne? It's unclear, since a 2019 report from The Sun suggested Prince Edward's daughter Lady Louise Windsor is the queen's favorite grandchild. However, according to IB Times, in the book William and Kate: A Royal Love Story, author Christopher Anderson revealed the queen believed Kate Middleton was "a suitable soulmate for her favorite grandson."
One things for sure: Prince William does not refer to Queen Elizabeth as "Your Majesty." Instead, she's just "Gran" to him (per The Daily Express).