Inside Don Lemon's Message To Brooke Baldwin On Her Last Day At CNN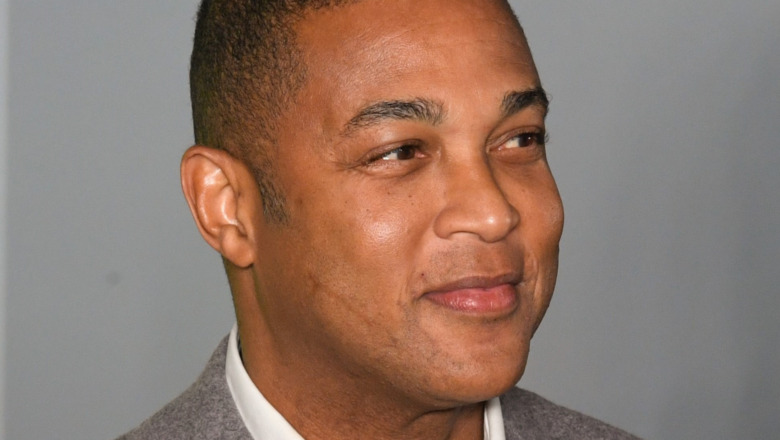 Shutterstock
Despite their differences, it looks like Don Lemon will miss his now-former co-worker Brooke Baldwin following her exit from CNN after over 10 years of reporting for the network. "I have been friends with @BrookeBaldwin for more than a decade, so her departure from @CNN is bitter-sweet for me," Lemon tweeted in honor of Baldwin's last day at her news desk on April 16, 2021. "From our lively New Years' Eve parties to our fun dinner dates, it's been a blast! Wishing you all the best from here. NYE won't ever be the same," the journalist wrote with several sweet photos of the colleagues.  
But while the reporters had some good times together, they were just at odds after Lemon disagreed with Baldwin's remarks on the Ms. Magazine podcast on April 7, 2021, where the journalist claimed that CNN is a boys club. However, Lemon shared his take on the accusation shortly thereafter. Keep scrolling to see what Lemon said about Baldwin's words prior to her CNN departure.
Don Lemon and Brook Baldwin don't always see eye-to-eye
Shortly after Brooke Baldwin claimed that CNN skews predominantly male, stating, "The most influential anchors on our network, the highest-paid, are men," on the Ms. Magazine podcast, Don Lemon addressed her accusation during an appearance on the April 15, 2021, episode of the Sway podcast. 
"I think we have had women who have run the network. I mean, Janelle Rodriguez ran part of the network," Lemon said about the female presence in the newsroom, adding that his executive producer is a woman and so is his co-worker Erin Burnett. "So we have plenty of women in positions of power in the network," he continued. "Now, at the executive ranks, I don't know enough about the organizational chart to tell you that, but listen, my CMO is a woman, Allison Gollust, and she is a huge influence on the network, so should the network be run by a woman? Of course, a very qualified woman. I would love to see a woman run the network."
Although he might not agree with Baldwin's take that CNN is lacking in gender diversity, that doesn't mean he doesn't value her opinion. "I love Brooke," he added. "She's one of my best friends." It looks like these two will be staying in touch following Baldwin's career move.