Who Is Phillip Sweet's Wife Rebecca Arthur?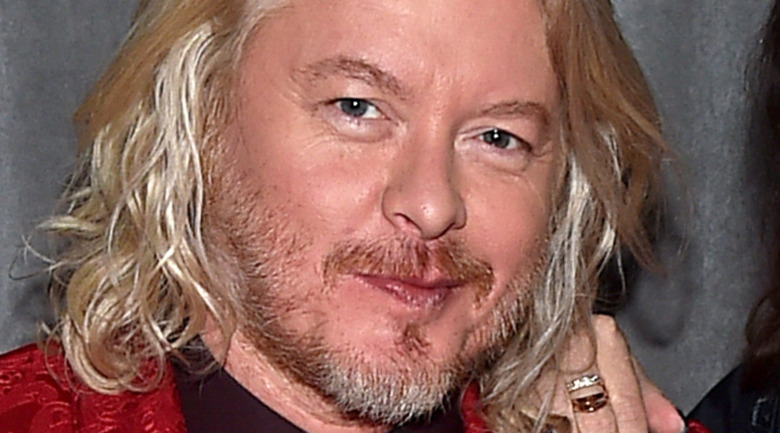 John Shearer/Getty Images
Little Big Town's Phillip Sweet and his wife, Rebecca "Becky" Arthur, are just as cute as they can be. The story of how they met and eventually married is also pretty darn heartwarming. Arthur was an intern at Little Big Town's record label. According to Countryfancast.com, the chemistry between the two was palpable but they ignored it and tried valiantly to keep everything professional. Sweet's Little Big Town bandmates even warned Sweet to stay away from Arthur. The Boot reports that Karen Fairchild said the band could see the chemistry between Sweet and Arthur: "We said, 'Hey, stay away from her.'"
And then, one day things changed.
Arthur was asked to drive a piece of equipment to a Little Big Town concert in Memphis. Sweet drove back to Nashville with her so she wouldn't have to be alone, and that sealed the deal and the two have been inseparable since that fateful drive, Countryfancast reports.
The couple got married on March 30, 2007, People reported. In late December, their daughter, Penelopi Jane Sweet, was born. Nine days later, Little Big Town was slated to go on the road with George Strait. According to the Get Real podcast, Sweet told Arthur, "I can't go two months without seeing her." Arthur and their newborn daughter embarked on the tour with some special help from other members of Little Big Town.
Rebecca Arthur is close to the women of Little Big Town and Luke Bryan's wife, Caroline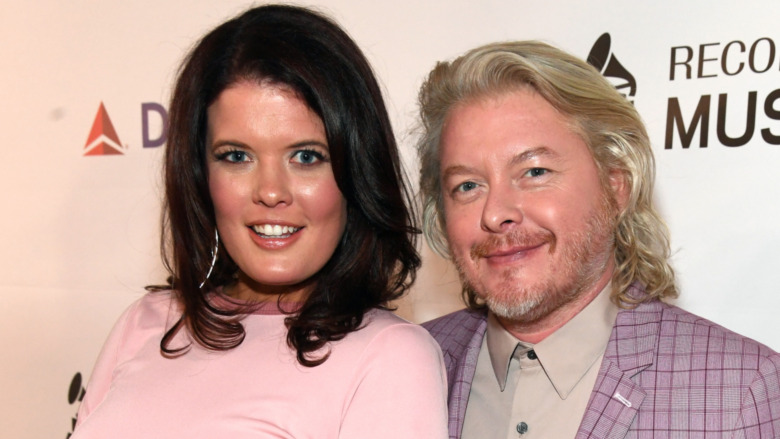 Kevin Mazur/Getty Images
When Rebecca Arthur set out on that George Strait tour, she didn't know how to care for her newborn on the road. Thankfully she had Karen Fairchild and Kimberly Schlapman there to help out. Arthur told the Get Real podcast, "So I had Karen and Kimberly helping me. We're all going to heaven because of Kimberly. She's just so sweet."
Schlapman's daughter Daisy is five months older than Penelopi and according to The Boot's reporting, the girls are best friends. Schlapman told the outlet, "They adore each other. The two of them have just been best little buddies since their first few weeks of life!"
Arthur is also close friends with Luke Bryan's wife, Caroline. In an interview on the Get Real podcast, Bryan admitted she and Arthur bonded over a flask. Bryan said that the first time they met at a red carpet event, she and Luke had just gotten engaged. "So...I don't know anybody. Here comes this girl...and she goes, 'Hey I'm Becky.' And she's like, 'I'm here with Phillip from Little Big Town.'...Becky had on this beautiful low-cut dress, and I said, 'I'm gonna be here for a while because Luke is gonna be talking for a while. God, I really wish I had a drink.' She pulled a flask out of her cleavage. I went, 'I don't know who you are, but I like you.' That's how you start a great friendship."