The Surprising Person Who Sympathizes With Prince Harry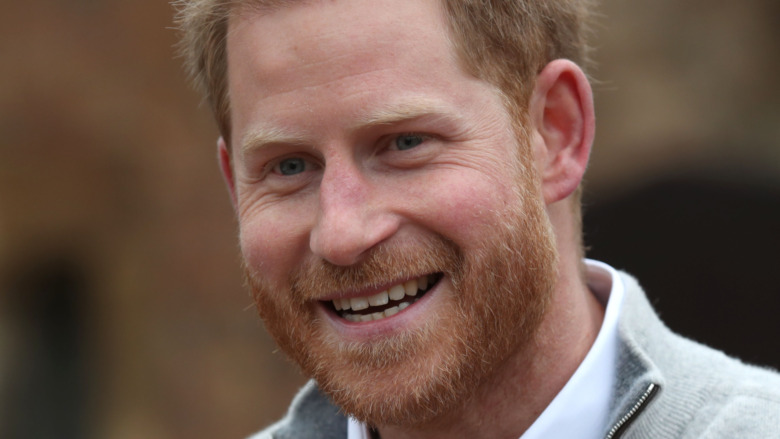 Wpa Pool/Getty Images
All eyes have been on Prince Harry since he arrived in the UK on April 11, two days after his grandfather, Prince Philip, died. The Duke of Sussex hadn't seen his family since he and his wife, Meghan Markle, left the UK in March 2020. Since that time, Harry and Meghan sat down with Oprah Winfrey for a tell-all interview that has not only gone viral, but that has caused a rift between Harry and some of his close family members.
While Harry's trip to the UK has been emotional due to the death of his grandfather, it has also undoubtedly been strenuous due to the tension between Harry and some of his family members. However, there is at least one person that may understand what Harry is going through. According to the Daily Mail, this person has been "sympathetic" to Harry upon his return to the UK. Keep reading to find out who might be supporting Harry through this challenging time.
Prince Harry's uncle may offer him support during these trying times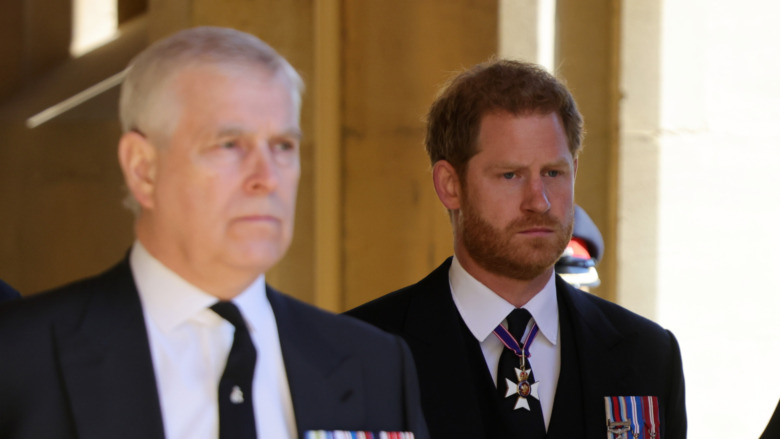 Chris Jackson/Getty Images
Given what has transpired in Prince Harry's life over the past year or so, one can imagine just how high tensions are. And while Harry's immediate family, including his brother, Prince William, and his father, Prince Charles, is having a hard time dealing with the aftermath of Harry stepping down as a senior member of the royal family, his actions actually affect the royal family as a whole. In fact, a report from the Daily Mail claims that Harry was actually snubbed by his aunt and his uncle, Princess Anne, and Prince Edward, ahead of Prince Philip's funeral. A source told the outlet that Anne and Edward are "still very upset," after Harry's interview with Oprah Winfrey aired on March 7. 
According to the report, the one person who may actually understand where Harry is coming from, however, is his uncle, Prince Andrew. "Ironically the only one who has expressed any sympathy towards him is Prince Andrew. He knows from Sarah Ferguson – and now first-hand – how it feels to be the outsider, which Harry very much is," a source told the Daily Mail. Further information about whether Harry and Andrew have spoken wasn't made available, but, if this information proves true, it's a good thing for Harry.