How Much Is Regina King Really Worth?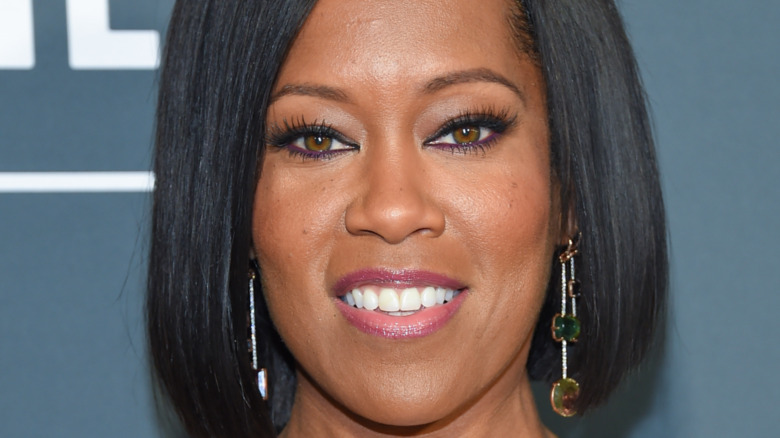 Shutterstock
American actor-slash-director Regina King first rose to fame as Brenda Jenkins on the NBC sitcom 227 in 1985, per Cheat Sheet. From there, the outlet reports she broke into film with the 1995 comedy Friday, and amassed a slew of high-profile roles in films like Jerry Maguire, Enemy of the State, and Mighty Joe Young. Perhaps because King is viewed by many today as an industry icon and unstoppable powerhouse, it's hard to imagine a time when she was typecast. But early on in her career, she was! 
During a 2019 interview with Black Enterprise, the star credited patience and obedience to her craft for helping her break out of a box. "At one point I was stalled with only those types of roles [no-nonsense wife or girlfriend] and I could have continued the wife roles because the offers were there, but I had to believe that the universe would provide another role if I turned one down," she explained.
Looks like that self-belief paid off! In 2019, King nabbed an Oscar for Best Performance by an Actress in a Supporting Role for If Beale Street Could Talk (via The Hollywood Reporter), and went on to try her hand at directing. According to Entertainment Weekly, her directorial debut for 2021's One Night In Miami earned three Oscar nominations, something "never before done by an Oscar-winning actor for their first movie."
No doubt, fans are wondering: With all this success under her belt, how much is King really worth?
Regina King has been called a 'director to watch'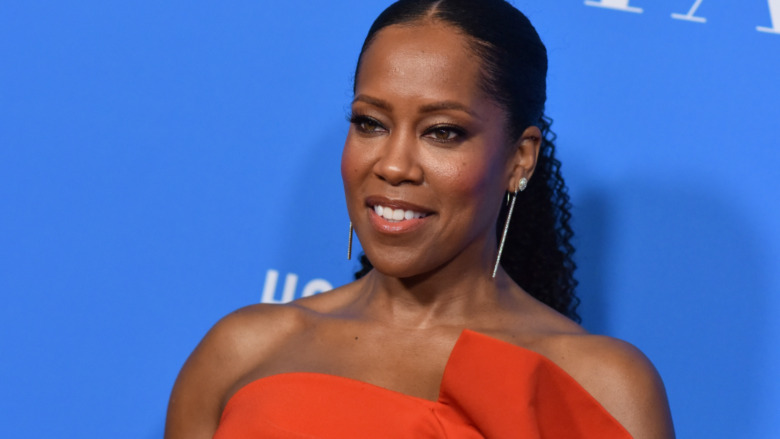 Shutterstock
With a career in entertainment spanning over 30 years, Celebrity Net Worth reports that Regina King is one of "the most-awarded African American actresses in entertainment history." What's interesting, is that at this juncture in her career, she seems to be enjoying more critical success than ever before. From her 2019 Oscar win, to her much-lauded turn in HBO's Watchmen, to her transition into directing, it seems that King is unstoppable. In 2021, Variety even named her as "a director to watch," so we can likely expect more to come from one of the generation's most revered talents. 
To date, King's film and TV accomplishments put her net worth at $12 million, according to Celebrity Net Worth. The multi-hyphenate star is also savvy about her finances, and makes a point to invest in her future. "The Screen Actors Guild has a pension plan that you can put money in, which is equivalent to an employee setting up a 401(K) with their company," she told Black Enterprise in 2019. "Whenever I get a big check, I make some type of investment. I've done many of them... and the amount of return was genius."
Based on her own experience dabbling in investments, she offered fans a bit of real-world advice: "Sometimes, the most practical items and services are the ones worth investing in."