Who Is The Richest 90 Day Fiance Couple?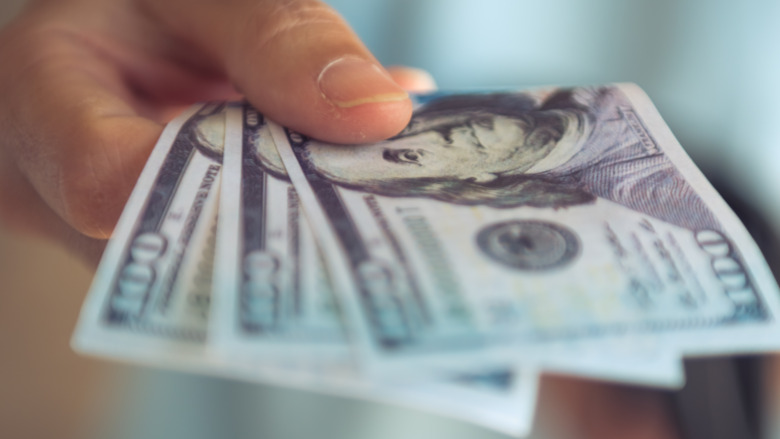 Shutterstock
First airing on TLC in January 2014, the reality show 90 Day Fiancé has had some remarkable moments. During its eight-season run and counting, the show has featured several couples who have entertained audiences throughout their tests of love and their fears of deportation, all while trying to make their American dreams come true with a loved one.
Several 90 Day Fiancé couples from the past seasons now find themselves happily married as they continue to improve their lives in the U.S. Much like any other couple, various factors have affected the dynamics of their relationships. However, fortunately for some of the pairs, money hasn't been an issue that has bothered them. They have continued to improve their lives through their hard work after managing to find their soulmate and surviving the 90-day trial that granted U.S. citizenship to their partner.
Living with enough money in the U.S. might be a dream for many of the couples that have appeared on the show, but there's one 90 Day couple that has stood out and managed to make a mark as far as their finances are concerned.
The richest '90 Day Fiancé' couple is worth $1.5 million
Talk about couples who made it through! Michael Jessen and Juliana Custodio had quite a controversial storyline when they first appeared on 90 Day Fiancé. There was so much drama that revolved around them, including Juliana's visa being rejected twice. However, things worked out for them. The two got married in the Season 7 finale and have since been together, going through the test of time and numerous assumptions that critics would put on them. 
The two did an excellent job with their finances, and that seemed to put them in a great spot as a couple. According to Looper, the two are now worth $1.5 million and happen to be the richest 90 Day Fiancé couple. Their net worth doesn't come as a huge surprise! When he was in the show, Michael was known for showering gifts on Juliana — he even gifted her a house worth over $1 million. Michael's confidence in his spendings is well shown in his profession. According to his LinkedIn page, he is the CEO and co-founder of Licataa Wine. And that's not it — Michael is also a board member of T.J. Martell Foundation and a principal at MJAG, LLC, a Greenwich-based company.
Michael's hands are busy, much like his wife Juliana's. According to her Instagram profile, she is now a fashion model with Women Management New York and Time Model International. And that's some way to go after a controversial citizenship process!