Here's How Much Serayah Still Talks To Her Former Empire Co-Stars - Exclusive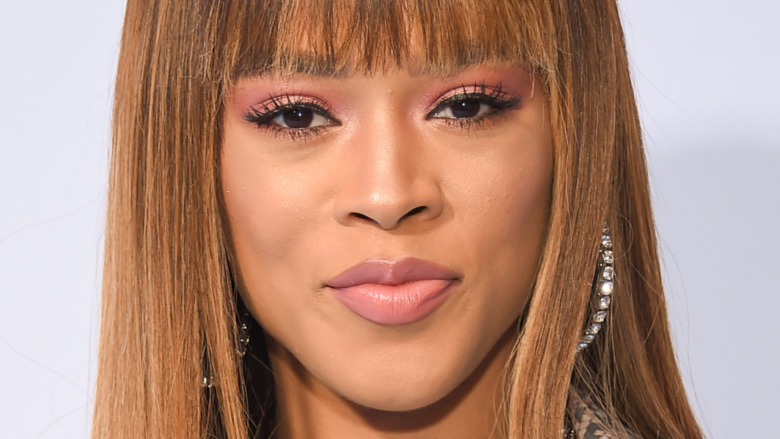 Shutterstock
If fans of Serayah were a bit surprised to see her take on the role of the deceitful and delicious Keisha in Lifetime's movie Envy: A Seven Deadly Sins Story, she'd understand. In an exclusive interview with Nicki Swift, she spoke with both optimism and openness about moving on to "a new time" in her career after spending several years as singer-dancer extraordinaire Tiana Brown on Empire.
Speaking with Nicki Swift about a year after the Fox hit show aired its last episode, she playfully pouted at first mention of the show's end. "It was six great years, really, really amazing, fantastic ... life-changing [years for me]," she said, adding that she "learned so much" from working with the cast and crew on set. However, their goodbyes were especially bittersweet considering the coronavirus pandemic shut down production early, meaning they "didn't get to finish [filming the] last two episodes."
Though her days on the roster of Empire Entertainment are behind her, Serayah said she tries "to keep in touch with" the cast "as much as [she] can ... to check in with them and make sure they're good." She still regularly talks with some of her "girlfriends from the show," as well as head honchos Lucious Lyon (Terrence Howard) — whose family is "doing amazing," she added — and "Cookie" (Taraji P. Henson) whom she caught up with during quarantine amid the pandemic.
Her time on 'Empire' was 'like college' for Serayah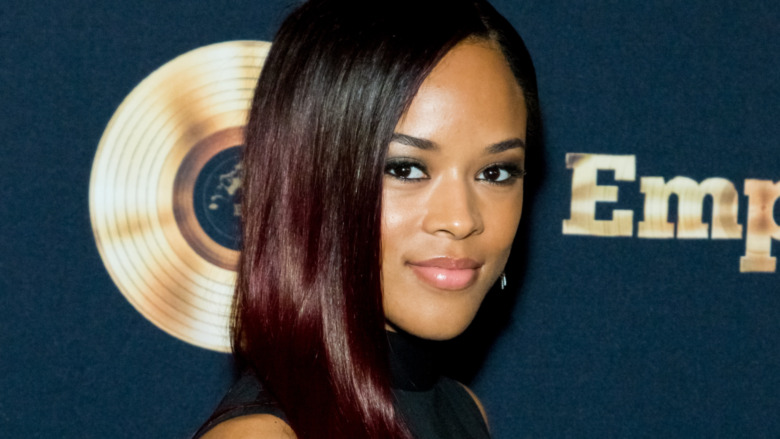 Greg Doherty/Getty Images
Working as a singer, dancer, and actor, Serayah described her time on Empire as like a "bootcamp" of sorts, adding that she gained a strong "work ethic" from the show where she would sometimes be on set for 18 hours. "It was kind of like college for me," she said. "I started at 19, I ended at 24, and now I feel like there's just a big change in my life and I'm just kind of growing." Her on-the-job Hollywood training prepared her not just for taking on her first leading role in Envy, but in her music career as well, where she has been hard at work.
"The sound is eclectic, but it's definitely me," she revealed, adding that fans can expect something on a bit of an R&B wave with some pop sensibility. Genre and sound aside, for Serayah, the most thrilling part is getting to perform as herself. "What I'm excited for is [making new music that's] telling more of my story," she said.
Envy: A Seven Deadly Sins Story is now showing on Lifetime.