What Prince Philip Arranged For A Photographer To Do At His Funeral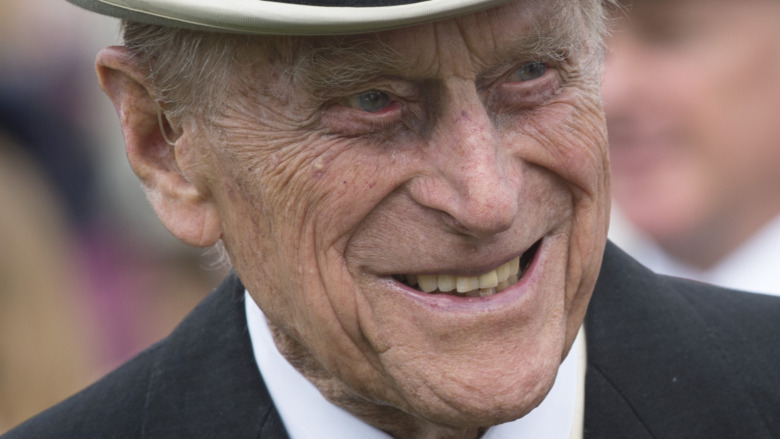 Wpa Pool/Getty Images
The world bid farewell to Prince Philip on April 17, 2021. Only 30 close family members attended the funeral as the late duke was laid to rest at St. George's Chapel in Windsor Castle. He wanted a low-key ceremony, and was transported in a Land Rover he helped design.
Queen Elizabeth II said goodbye to her "strength and stay" of more than 73 years, and a heartbreaking photo of her sitting alone made the rounds on Twitter. Her loved ones reportedly sat away from her due to coronavirus restrictions. The queen did not show emotion during the service, but royal commentator Victoria Arbiter told USA Today it was surely a difficult day for the royal. "I don't think we can underestimate how significant a loss this is to the queen — it's undeniable this will be the hardest day of her life," she said.
Royal biographer Sally Bedell Smith said the queen is known for remaining stoic during difficult times. "She is a woman of deep feeling but she works very hard to present an impassive face," she told the outlet. "It's partly due to her role, and partly her temperament and the way she was brought up." Thankfully, Philip had much of the service planned out before his death, making the somber event that much easier on his loved ones. He even gave the photographer specific instructions for the funeral.
Prince Philip had an odd request for his photographer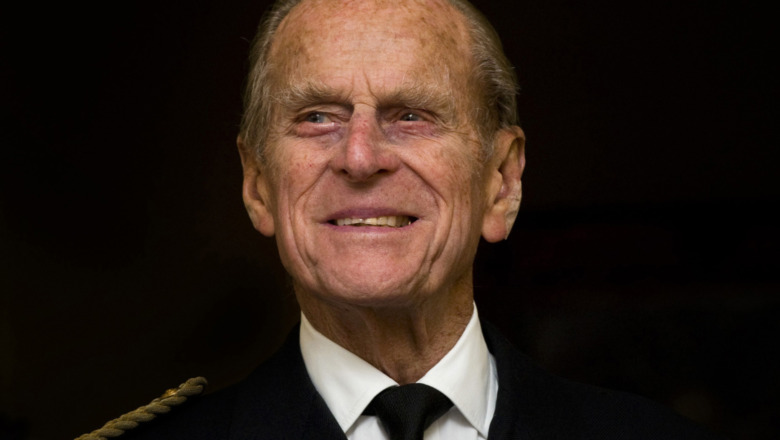 Wpa Pool/Getty Images
Prince Philip had an interesting request for his funeral: He wanted a photographer to hide inside a fake church pillar to get up-close snaps of his family. Arthur Edwards opened up to The Sun about capturing "the family's pain up close." 
"The Duke, who planned every moment of yesterday's moving funeral service, had arranged for me as a photographer to hide inside a fake pillar at the top of the stairs leading to St George's Chapel," he explained. "With a letter box-shaped slit, it was just like the bird-watching hides where Prince Philip spent hours during his retirement at Sandringham, his Norfolk estate."
Edwards has been photographing the royals for 44 years and was able to see Prince Charles "look broken" due to his odd location. It was as if the photographer could feel what Charles was going through, adding, "I could see he realized the weight of the task ahead to look after his mother and the monarchy." The tension between Prince William and Prince Harry also seemed palpable, and Edwards noted they "never glanced at each other" when they went into St. George's Chapel. However, he was glad to see them talking after the ceremony. 
It sounds like Edwards' position had its advantages!