Jax Taylor And Brittany Cartwright Share First Photos Of Son's Face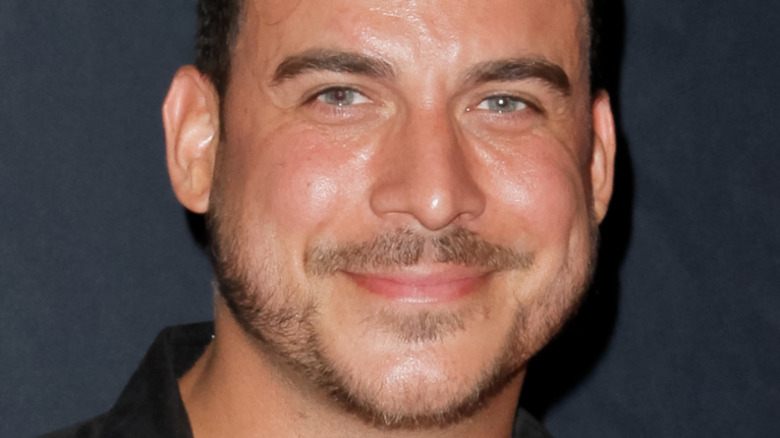 Tibrina Hobson/Getty Images
Jax Taylor and Brittany Cartwright have finally shared the first photos of their baby boy. The former Vanderpump Rules stars have been posting photos and videos of their son, Cruz, since he was born on April 12, but they have not uploaded any posts showing his face until April 19. Fans have been waiting to get a good look at this baby, and the time has finally come! Both Jax and Brittany shared a few different photos of Cruz, who has a lot of hair, and appears to be the perfect blend of both of his parents.
Jax wished his son a "happy one week" birthday, and wrote that Cruz's birth changed him and Brittany forever. "Never has a man been more of a man until he has become a father in my opinion, fatherhood is the greatest thing to ever happen to me. you can't explain the feeling, it's like explaining water to some one who's never felt water," Jax captioned his Instagram post. Brittany posted a shorter caption to go along with the photos that she shared of her newborn on her Instagram account. She used the adjectives "sweet" and "beautiful" to describe her son, adding "I never could have imagined a love like this." Keep scrolling to see a photo of Cruz.
Jax Taylor and Brittany Cartwright officially introduce baby Cruz
Jax Taylor and Brittany Cartwright have been fairly active on social media since welcoming their son. The couple has shared quite a few special moments that they have shared since becoming first-time parents. For example, just before they shared the first few photos of their son's face, Brittany uploaded a video of Jax singing to Cruz on her Instagram Story. Although he admitted that he didn't know the words to the song, Jax made up his own lyrics to sing to the tune of "Twinkle, Twinkle, Little Star." 
Meanwhile, Jax took to his Instagram Story to show off the stunning "push present" that he gifted his wife after she gave birth to Cruz. According to Us Weekly, Jax gave Brittany a blue diamond ring designed by his good friend, Kyle Chan. "Push present to my wife from Cruz and I," Jax captioned the pic, tagging Chan. The stunning ring appears to have a cushion cut center diamond and is surrounded by a halo of white diamonds.