Cody Johnson's Net Worth: How Much Is The Country Superstar Worth?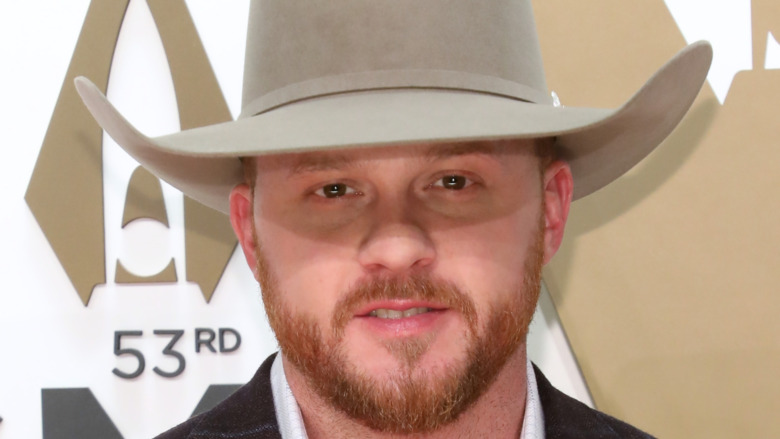 Taylor Hill/Getty Images
Country star Cody Johnson is all about the unexpected. When you hear record-breaking rock star, you think of the wild and crazy country tunes of women, drinking, and partying. Instead, Johnson is anything but wild. The genre traditionalist has a rock solid marriage, and released two independent albums on his own label CoJo that both debuted on the top 10 for Billboard's country charts, per his website. Johnson also is applauded as the only unsigned artist to ever sell out a show at NRG Stadium. 
His chart-topping album Gotta Be Me perfectly sums up Johnson's attitude towards fame—and in this case, also fortune. "I think it has everything to do with putting in the hard work and making the connection with fans," Johnson said on podcast Certified Country, as reported by Entertainment Tonight. "I's not a gig for me, it's not a chance at fame or a chance at riches, it's what I have to do or I'd go crazy." 
Johnson eventually did sign to Warner Music Nashville, and while he may be earning more, he didn't want to "sell out," as Johnson described to Billboard. "There was a certain amount of money that I had to make before I felt comfortable splitting it 50-50. A lot of people offered us some deals, and they weren't quite as good as Warner," Johnson revealed in 2018. So how much is Johnson worth today? Keep scrolling to find out!
Cody Johnson has made a fortune staying true to himself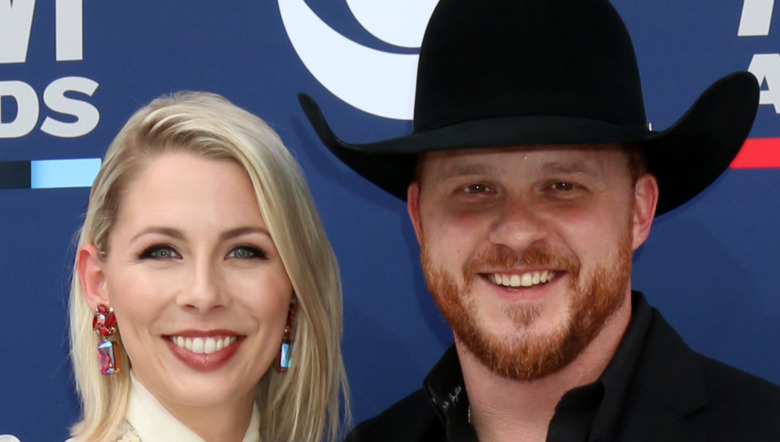 Shutterstock
Cody Johnson certainly can provide for wife Brandi Johnson and their two children. The "Diamond in My Pocket" crooner lives up to his hit song title with an estimated $5 million net worth, per Celebrity Net Worth. 
Of course, there isn't a price tag to Johnson's happiness. "Everything I was writing was kinda filtered down that same line of, 'Man, I'm really happy,'" Johnson previously told Entertainment Tonight. "I just couldn't write about things that weren't happy, and that's an OK place to be." Johnson also has a national tour slated for summer 2021, but Johnson is just getting started. 
"I think when you start thinking about it in 10-year increments, I'm technically in my first year of the second chapter and it feels cool," Johnson joked to CMT in 2019. So what does the next decade have in store for Johnson? "I'm not in the business of changing who I am according to what people think or say. I've had people say, 'He's selling out because he went to Nashville.' Man, you don't know me very well. You can't dangle money in front of my face to get me to jump," he revealed. "If you don't believe in what's popular, it comes down to what your character is." Looks like he's made a fortune being true to himself!