Inside Amanda Shires' Marriage To Jason Isbell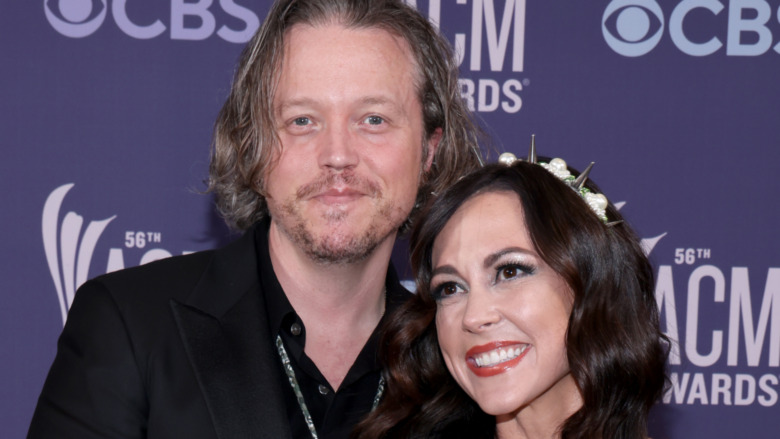 John Shearer/acma2021/Getty Images
Country music duo Amanda Shires and Jason Isbell have bottled their onstage chemistry, and in fact, put a ring on it. The married couple are not only songwriting collaborators but partners in life. Yet their love story was part rock 'n roll, part country romance. 
Per WNYC Studios, Isbell was a drunken divorcé and "self-described 'philanderer in a past life'." The former Drive-By Truckers member called crush Shires on a whim, and the rest is American Country Music Awards history. At least until the couple turned in their CMA memberships in 2020 after the ceremony lacked to honor the deaths of John Pine and other late stars, per The Boot. In 2017, Isbell wrote a song that "implicated himself, and those like him, in a pattern of unexamined privilege, owning his former blindness to how he benefited from and helped perpetuate racism and sexism," according to NPR; Shires similarly took a stand to benefit Nashville voting rights, per Rolling Stone. Together, the Grammy winning couple have prided themselves on their honesty throughout their career and use their famous voices to do right.
So who is this outspoken couple and what is their marriage like? Keep scrolling to find out how Isbell's outspokenness first won over Shires! 
Amanda Shires and Jason Isbell are modern parents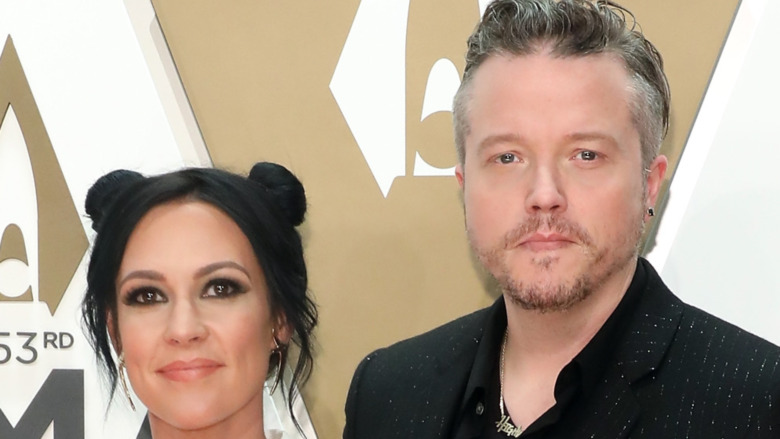 Taylor Hill/Getty Images
Amanda Shires and husband Jason Isbell have relied on each other for years, in sickness and in health. Per an interview with WNYC Studios, Isbell had to prove to Shires that she could trust him. "I wasn't an easy person to trust, because I hadn't been sober very long, and I felt like I hadn't been a grown-up at that point," Isbell admitted. After a rocky start to their relationship in 2011, Shires and Isbell tied the knot in 2013 per The Boot. 
The couple welcomed daughter Mercy Rose in September 2015, and today juggle parenting with their respective careers, regardless of gender norms. "I think if you care about your family and they're truly at the very top of your priority list, then you do whatever needs to be done, no matter what traditional roles might be," Isbell told NPR. "It's worked out really well for us: We've got a really happy, healthy baby and we're happy, healthy people ourselves. I don't think there's a better way of — maybe incidentally — setting an example than that." 
Isbell called their family "a collaborative effort" that leads to Shires and Isbell taking turns touring. The 400 Unit collaborators also have had their struggles as rock star parents, with Isbell's Reunions album reportedly testing their relationship (via The Boot). Yet all in all, Isbell and Shires only have eyes and ears for each other!