Why Oscar Attendees Don't Have To Wear Face Masks During The Ceremony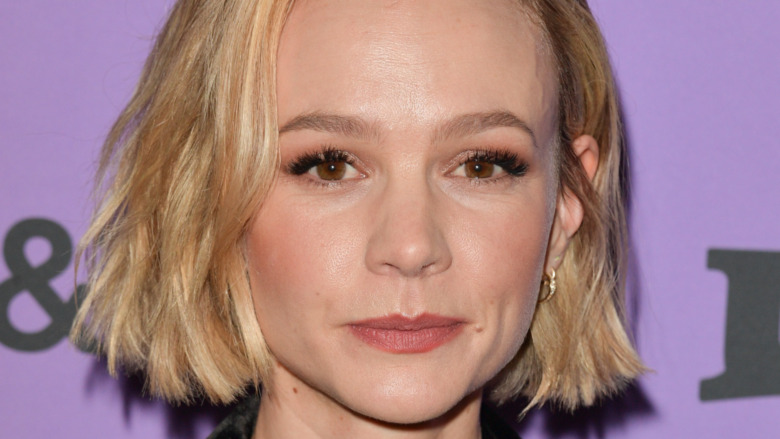 George Pimentel/Getty Images
While the 93rd Academy Awards will not be the same as usual due to the coronavirus pandemic, it will not be as obvious for us viewers at home. Those lucky enough to score an invite to the Oscars won't have to wear face masks during its live ceremony on April 25, 2021, according to Variety. Representatives of the Academy shared the news during a Zoom meeting, explaining they were treating the event like a television or film production — where masks are obviously not mandatory on camera. So, while we get to see our favorite celebs smiling (or teary-eyed) faces on-screen, they will have to cover up during commercials. Hopefully they will have extra makeup on hand to fix those inevitable mask smudges!
Oscar co-producer Steven Soerbergh didn't provide further details on face mask protocol during a separate virtual press conference, but said they would play "a very important role" in the story that the ceremony is trying to tell. "If that's cryptic, it's meant to be," he said. 
The 2021 theme for the Oscars is "Stories Matter," which Oscar co-producer Stacy Sher said will be poignant to this event as "movies are a large portion of how we have gotten through this incredibly difficult year." Such difficulties and restrictions still persist, however, with the Academy enforcing a number of other safety protocols, including an on-site COVID safety team with PCR testing capabilities, according to The New York Times.
One-third of the Oscars' production budget has been allotted for COVID safety protocols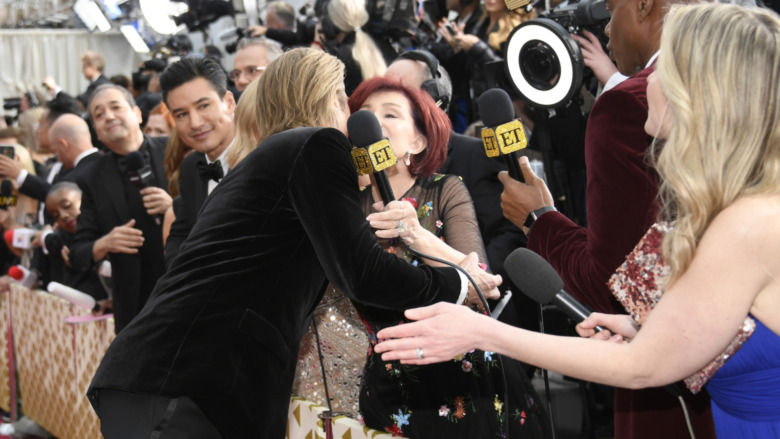 Kevork Djansezian/Getty Images
In an Oscars ceremony like no other, this year will see a particular focus on health and safety, while allowing for an in-person show. Previously, the Academy controversially announced they would not permit Zoom acceptance speeches, per CNET. The event, which reportedly costs approximately $44 million, will see one-third of its budget go towards COVID safety requirements. The New York Times said this will include "specially designed cadences to ensure up-to-the-minute results," like PCR testing. Temperature checks will be taken upon arrival and attendees must undergo at least three (presumably negative) COVID tests prior to the ceremony, per Variety.
Taking place at Union Station in downtown Los Angeles this year, the event has been scaled back to just 170 people. Attendees will also receive a personalized itinerary, which will tell them when they can join live audience. Members of the press and photographers have also been capped with a limited number of local and international outlets allowed on the red carpet. Nominees must also stand seven feet away from reporters. 
And with regard to the topic on everyone's mind — aka, the outfits (or is that just us?) — the Academy suggested that loungewear is not welcome, but nominees can dress down a little more than usual if they wish. "We're aiming for a fusion of Inspirational and Aspirational, which in actual words means formal is totally cool if you want to go there, but casual is really not," per People. Fingers crossed the stars dress to the nines to give us that much-needed outfit inspo!