The Truth About Elizabeth Holmes' Relationship With Sunny Balwani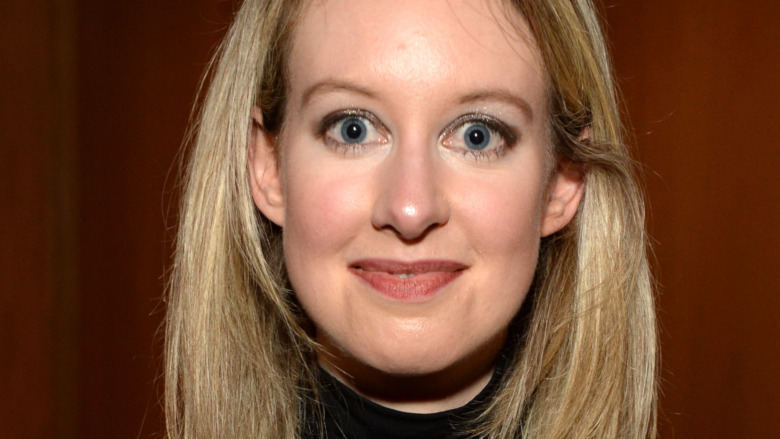 Michael Kovac/Getty Images
Unless you've been living under a rock, you've probably heard of Elizabeth Holmes, the child prodigy turned disgraced CEO, infamous for pedaling laboratory devices purported to revolutionize medical testing with a simple finger prick of blood as opposed to traditional methods. Alas, her carefully curated house of cards started crumbling when it was uncovered in October of 2015 via a Wall Street Journal report by journalist John Carreyrou that the technology she had raised millions of dollars in start-up capital for was nothing but a farce.
But perhaps even more fascinating than the way in which she managed to pull the wool over so many affluent investors' eyes in her quest to fund her company Theranos, is her mysterious and intriguing former relationship with businessman Sunny Balwani.
So what's the deal on the former relationship? And was it all part of some bigger scheme Holmes devised? Keep reading after the jump to find out!
Elizabeth Holmes reportedly dumped Sunny Balwani upon being investigated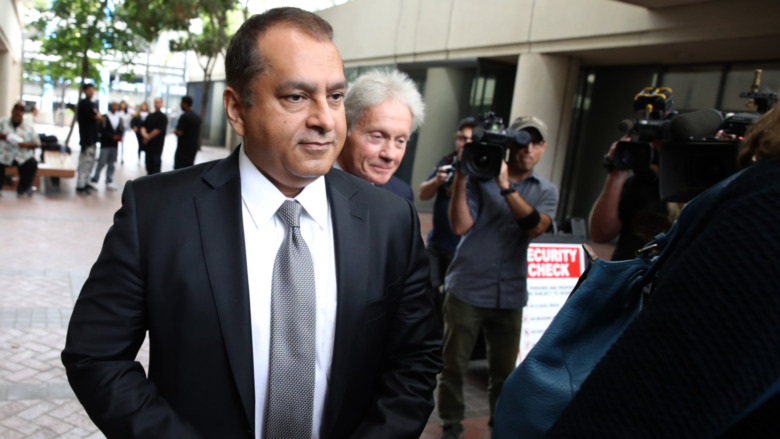 Justin Sullivan/Getty Images
According to Refinery29, Theranos founder Elizabeth Holmes started dating Pakistani businessperson Sunny Balwani (who was a whopping 19 years her senior) in 2004 shortly after dropping out of Stanford. It just so happens that's also the same time she started pounding the pavement in search of capital for her start up company, Theranos. Coincidence? We'll let you be the judge and jury on that one...
The hot and heavy courtship moved quickly, with the couple moving in together in 2005. But instead of shouting their love for one another from the rooftops, they kept their relationship top secret — even deliberately hiding it from loyal investors. It wasn't until 2009, however, that Holmes formally brought Balwani on the Theranos team, eventually giving him the title of Chief Operations Office — no small feat for a man with zero biomedical engineering or medical technology experience.
Alas, what goes up must come down. Right around the same time Holmes came under investigation by various powerful organizations including the FDA and FBI, it's reported that Holmes dropped Balwani like a hot tamale, even firing him from the company, though it was announced he was simply "retiring." 
Since then, both Holmes and Balwani have been charged with multiple counts of wire fraud and conspiracy to commit wire fraud. Balwani's attorney Jeffrey Coopersmith, however, vehemently denies any wrongdoing, claiming that Balwani never made any money, but instead "lost millions of dollars," via Vanity Fair.
Alexa, play "We Are Never Ever Getting Back Together" by Taylor Swift...