The Real Meaning Behind 'Almost Maybes' By Jordan Davis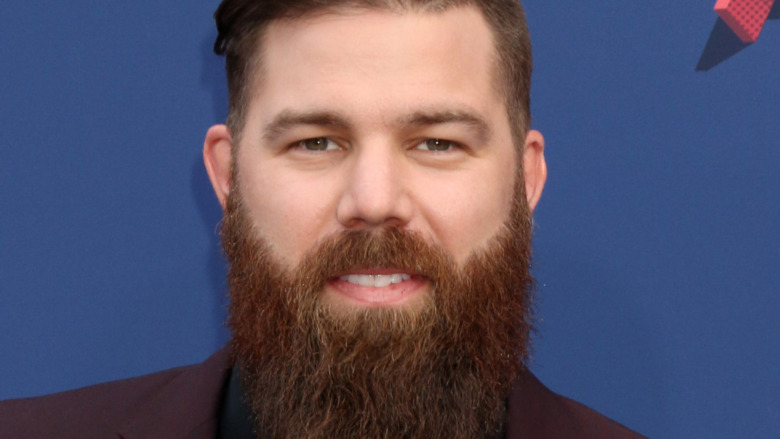 Shutterstock
If you listen to a lot of country music (or just like wearing cowboy boots), Jordan Davis is probably on your playlist. The 33-year-old singer has plenty of hits under his belt like "Detours," "Going 'Round" and "Cool Anymore."
Davis always had an interest in music, but his mom pushed him to attend Louisiana State University, according to People. The budding songwriter didn't mind, telling the outlet in May 2018, "I'll be honest, it was the best," he said. "I grew up a lot in college. I wouldn't change it one bit." His feelings about the real world changed and he knew he had to start writing songs in Nashville, Tenn.
The singer spent his nights as a bartender during his early years in Nashville, and everything changed when music publisher Ben Strain wanted to sign him as a songwriter. Strain booked Davis a gig in Alabama, and he later signed a deal with UMG Nashville in 2016. "I fell in love with it," Davis told People. "I couldn't get it out of my head ... There's no better feeling in the world than having people connect with something you've created."
Fans are clearly impressed with Davis' storytelling abilities, and can't get enough of his 2020 song "Almost Maybes." Keep reading to see what the tune really means.
Jordan Davis goes deep on "Almost Maybes"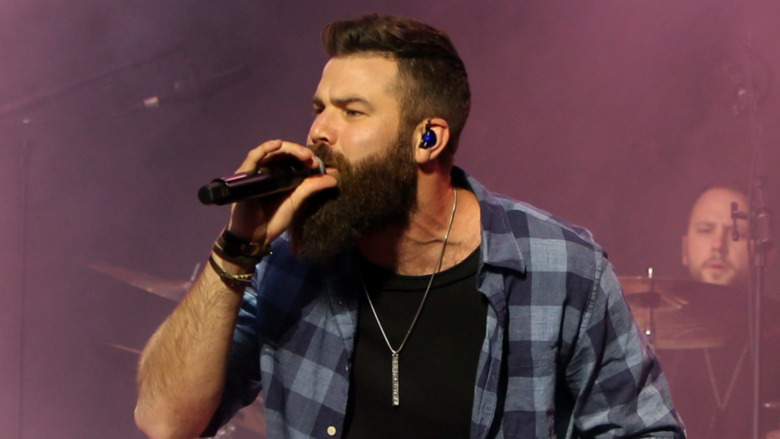 Shutterstock
Jordan Davis opened up about the songwriting process for "Almost Maybes," a track off his self-titled 2020 EP. Davis wrote the song with Jesse Frasure and Hillary Lindsey, and this trio seems to make magic whenever they get together. "I think then we just kinda started brainstorming what that could be, and I think Hillary kinda started talking about past relationships," Davis told The Boot. "And there's a lot of 'almost maybes' that, thank God they didn't work out, because we all found the people that we were supposed to be with."
"Here's to the 'hey, I think we need to talk'/And the 'it ain't me, it's you,'" Davis sings (via Genius). "Here's to the tears and beers and wasted years/On the weeds that looked like daisies/I wouldn't be sitting here next to you/If it weren't for the almost maybes." As Davis said, the lyrics detail a past relationship and how that led him to the happiness he found with his new partner.
Davis said that it's natural for breakup songs to sound negative, but Frasure's tracks tend to lean more positive. "I love the message of it," Davis said. "I think everybody can relate to those people in your life that, it might not have been the right one, and it sucked at the time when you're going through it, but it just gets you one step closer to the person you're gonna be with."