What George W. Bush Really Thinks About Matthew McConaughey's Political Aspirations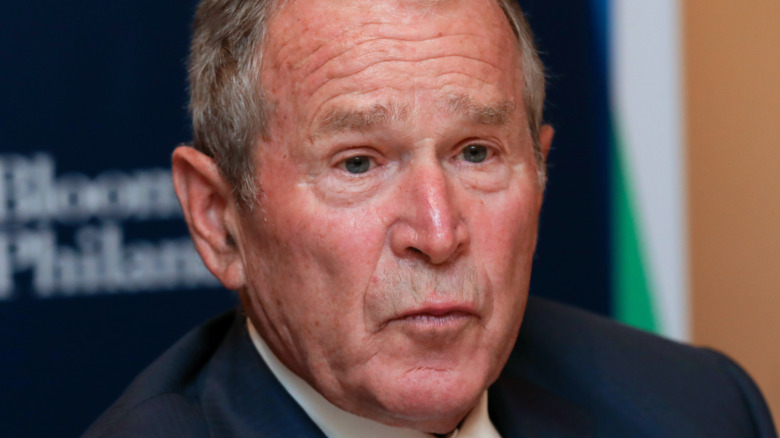 Bloomberg/Getty Images
George W. Bush wants Matthew McConaughey to know that being a political figure is a lot more difficult than just playing one on screen. The 43rd president provided his thoughts on McConaughey's potential run for Texas governor on his daughter's show Today with Hoda & Jenna on April 20, 2021 following recent polls.
Originally, the Hollywood actor shut down rumors of having any personal political ambition on The Late Show with Stephen Colbert back in November 2020, where he said he "doesn't get politics" and that "politics seems to be a broken business." But McConaughey may have had a change in heart over the past few months, given growing support for him in the state. He recently hinted in a podcast he was looking into leadership opportunities and a run for governor in his home state is a "true consideration," per ABC.
We suppose it's hard to raise the bar after scoring an all-important Best Actor Oscar, but McConaughey said, "I'm looking into now, what is my leadership role, because I do think I have some things to teach and share, and what is my role, what is my category in my next chapter of life that I'm going into now?"
Now the former president and governor of Texas, Bush, has chimed in on the actor's political shot in the United State's second-biggest state, advising him it's not the easiest business.
George W. Bush wants Matthew McConaughey to know politics are 'tough'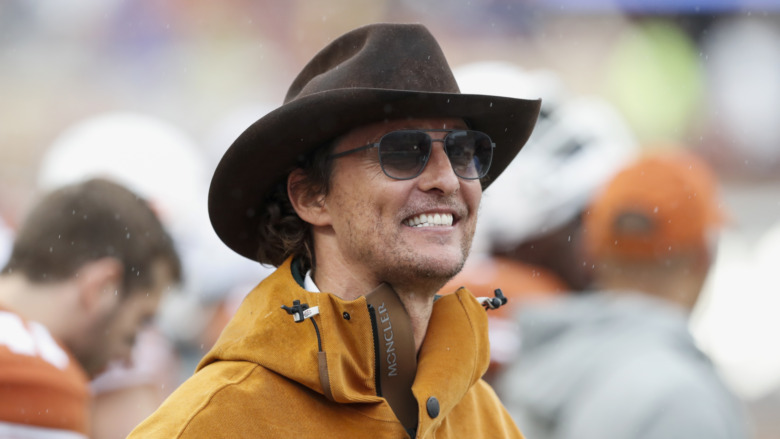 Tim Warner/Getty Images
There's no business like show business, but what about politics? George W. Bush has some words of caution for the Dallas Buyers Club actor — it's "tough." Bush's daughter, Jenna Bush Hager, brought up Matthew McConaughey's future political stint on Today with Hoda & Jenna by saying he "is making headlines down in Texas, Dad," per Page Six.
Bush was the governor of Texas from 1995 'til 2000, when he resigned to serve as president. Bush told Jenna he was aware, to which co-host Hoda Kotb asked, "And he's actually ahead of Governor Abbott in the polls in this moment. So what do you think?" Bush simply responded, "I have no idea. It's a tough business."
A poll published by Dallas Morning News revealed McConaughey's overwhelming Texan support, ahead of the incumbent Governor Greg Abbott by a whopping 45% to 33%, per ABC. The political scientist who ran the poll, Mark Owens, said McConaughey "gets a huge boost" as an A-list actor and "for what he does to help Texans" by putting the state on the map, per SKY News.
While it's unclear where McConaughey will sit on the political scale — he's previously described himself as "aggressively centric" (per ABC) — it's possible he could run as an independent as opposed to seeking a nomination from either major party. Nonetheless, while we wait for confirmation from the Hollywood veteran, let's hope if he does become governor, we don't lose him in 10 days.